Last month, Digital Music News investigated the topic of boycotting Spotify, and the growing number of musicians who are refusing to license their music to the platform.  Now, after several major artists have withheld their from Spotify, DMN takes a look at what effect this has had on the success of their albums.
Beyonce's Lemonade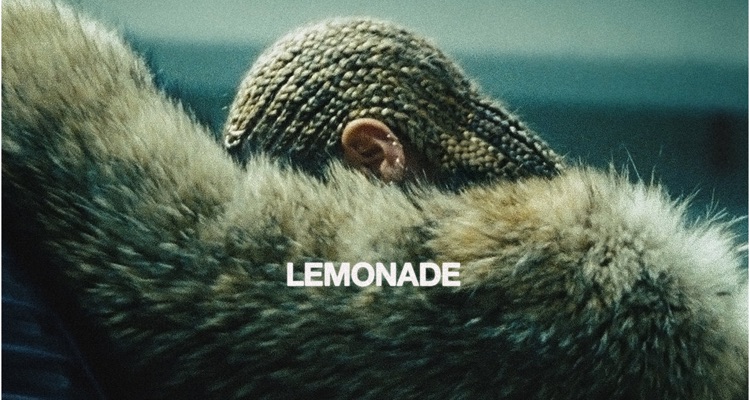 Result: All songs on Lemonade debuted on Billboard's Hot 100 chart

BUT

 it's also one of the most illegally-downloaded albums on The Pirate Bay.
Chart Placement.
On Sunday of last week (May 1st), Billboard reported that Beyonce's Lemonade was her sixth album to reach number one on the Billboard 200 chart.  So, the absence of the album on Spotify doesn't seem to have negatively impacted the album's chart placement in any way.
In fact, yesterday, Billboard also reported that all twelve of Beyonce's songs featured on Lemonade  debuted on the Hot 100 chart.  Beyonce's hit song 'Formation' charted the highest at number 10, 'Sorry' grabbed the 11th spot, with 'Hold up' 13th, and '6 Inch' 18th.
Album status.
In February, the RIAA announced that streams would count towards Gold and Platinum album status, making the number of streams a determining factor in the success of an album.  This means that fewer streams would make it more difficult to get a Gold or Platinum status.
But, it is impossible to determine the number of streams the album would have received if it was available on Spotify.  However, one can presume that exclusively releasing the album on a streaming platform that only has 3 million subscribers would result in fewer overall streams than if it was available on Spotify, which has over 100 million users (as reported by the service).
Then, there's actual album sales to consider.  By restricting access to the album, people would be more likely to buy a digital download of the album.  Whereas if it's free to listen to on Spotify, it gives music fans less incentive to pay for it.  Whether fewer streams are displaced by higher album sales is difficult to determine, because the two scenarios cannot be directly compared.
Piracy.
A few days after Beyonce released
Lemonade
exclusively on Tidal, DMN reported that the album had climbed to become one of the
top 5 most illegally downloaded albums
on The Pirate Bay.  
This highlights the reality that limiting an album's distribution to paid services can, in many circumstances, force music listeners into the direction of pirating sites.
If Beyonce were to make the album available on Spotify, one can predict that there would have been fewer illegal downloads, as Spotify has an ad-supported tier that allows users to listen for free. There would be less need to scope out pirate sites to listen for free when Spotify offers you this option.
Drake's Views
Result: Drake's album is about to become platinum in one week.
Chart Placement.
As 'Views' has only been available less than a week, there is no charting information as of yet. But, there are strong indications that the album will top the charts, especially considering the number of times the album has already been streamed on Apple Music.
Album status.
Though Drake is only boycotting Spotify for one week, he has seen a massive surge in album sales since its exclusive release on Apple Music. According to Buzz Angle Music, Drake's Views album topped 820K in the US and Canada in just 2 days (April 29th – April 30th). It has now been estimated that the album sales will hit over 1 million in its first week.
The album is well on its way to platinum status and this is being achieved through Apple Music not Spotify. Last week one track off the album titled One Dance, featuring Wizkid and Kyla was streamed over 7.86 million times. Whether this figure would have been easier to achieve by being on Spotify  is hard to tell and again it is impossible to compare both scenarios. But, the Spotify boycott is certainly not preventing Drake from gaining a platinum album.
Also, one needs to also consider whether exclusively releasing the album on Apple Music and restricting Spotify access has in fact forced people to download the album.
Piracy.
There haven't been any reports of any surge in illegal downloads of the album as of yet. Though, Drake's album 'If You're Reading This It's Too Late' was reported last year as the most illegally downloaded album of all time.
Kanye West's The Life of Pablo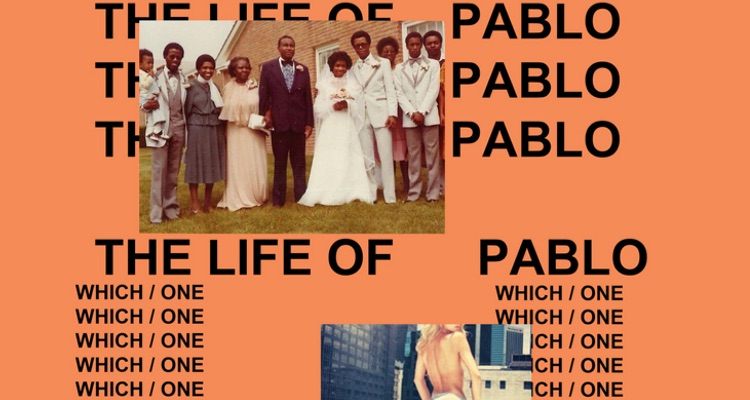 Result: 250 million streams in first 10 days on Tidal

BUT

only hit #1 on charts after being available on Spotify.
Chart Placement.
Initially, The Life of Pablo didn't even chart, as Tidal didn't release important streaming numbers to Nielsen Music. Though, once this information was received the album was well on its way to reaching number one. But, it didn't hit number one until the album became more widely available on other streaming services.
On April 1st The Life of Pablo became available on all streaming services, and by April 11th it was number 1 on the Billboard 200 chart. This was a milestone the album wasn't able to reach for 6 weeks by simply being on Tidal.
Album status.
There hasn't been any announcements of The Life of Pablo gaining platinum or even gold status. This is a major milestone that if reached is announced or reported, so it doesn't seem as though the album has reached that goal as of yet.
Piracy.
Well, considering that The Life of Pablo is the number one illegally downloaded album on The pirate Bay, it is safe to say that streaming the album exclusively on Tidal constituted to a piracy craze. In fact, Torrent Freak reported that the album was illegally downloaded over half a million times following its release on Tidal.
 Rihanna's ANTI
Result: ANTI album grabs platinum status in just 15 hours

BUT

ranked 27th on The Pirate Bay's top 100 chart.
Chart Placement.
Rihanna's ANTI album gained a number one spot on Billboards top 100 chart the week after it was released exclusively on Tidal's streaming service. This was achieved without Spotify or any other streaming service except Tidal.
Album status.
Just 15 hours after ANTI was released on Tidal, the album was downloaded more than 1.4 million times, and by the end of its first day it has been streamed over 13 million times solely on Tidal. These numbers saw the album bag a platinum certification from the RIAA.
As this major milestone was achieved by solely being available on Tidal, one can conclude that boycotting Spotify on this occasion didn't prevent the album from gaining its platinum status. But, what cannot be concluded is whether or not the album would have been streamed significantly more if it was available on Spotify, or whether those Rihanna fans who were signed up to Spotify went to sign up to Tidal's free trial in order to listen.
Piracy.
The album is currently 27th on The Pirate Bay's top 100 most illegally downloaded chart. By exclusively streaming the album on Tidal, which has a relatively low number of subscribers compared to Spotify it restricted listening access for a lot of people.
Some people would have signed up to Tidal in order to listen, but others who may be signed up to competing services, like Spotify will have found other (illegal ways) to listen to the ANTI album.
Adele's '25'
Result:  #1 for 10 non-consecutive weeks on Billboard 200 chart.
Chart Placement.
Adele's '25' album is nowhere to be seen on Spotify's streaming service. But despite this, the album managed to spend 10 non-consecutive weeks at number 1 on the Billboard 200 charts.
The album spent the first 7 consecutive weeks at number 1 on the Billboard 200 chart, making Adele the first woman to have done so since 1987. To say the very least, the lack of '25' on Spotify doesn't seem to have affected Adele's chart placement at all.
Album status.
Adele's '25' album went platinum in under 24 hours, all of which was achieved without being available to stream on Spotify. A lot of artists worry that by not giving their music away for free on Spotify that it will result in significantly lower streaming numbers and could ultimately affect their chances of gaining a platinum album.
But, this isn't always the case and depends highly on whether the artist is a major player in the game, like Adele or Rihanna or an up-and-coming independent artist who would benefit by having their music more widely available. In Adele's case, excluding her music from Spotify has not caused any detrimental effects on the success of her album.
Piracy.
It seems as though Adele fans were willing to pay for her music regardless of it not being available for free on Spotify, as the '25' album was not illegally downloaded on pirate sites at a volume that saw it hit any charts like The Pirate Bay's top 100 most illegally downloaded.
Taylor Swift's 1989
Result:  Album goes Platinum in a week.
Chart Placement.
Taylor Swift famously pulled her music from Spotify as she was against the free tier and believed that it not only devalued music but shrunk paid album sales. As a result of Spotify's premium tier, her latest album 1989 was not available on the streaming service.
1989 is Taylor Swift's fifth studio album. The album gained global success and hit number 1 on the US Billboard 200 chart.
Album status.
The album became the first album of 2014 to gain platinum status, selling more than 1.287 million copies in its first week of release – Over half of the sales were reportedly physical as opposed to digital, according to Nielsen Music.
Piracy.
Taylor Swift's 1989 album suffered far less piracy than other major artists in the music industry, despite popular belief that reducing the access to your music significantly increases illegal downloads. Swift's album was pretty much immune to piracy.
Why? Because like Adele, Swift has super fans who will part with their cash to purchase her music either physically, digitally or on a streaming service through a paid subscription.
Verdict.
Looking at the artists albums who have boycotted their music content from Spotify, DMN has concluded the following…
Boycotting Spotify will not prevent an artist from achieving a number 1 album in the charts, but it most certainly can help.
A platinum album status can be achieved without distributing your music on Spotify.
Boycotting Spotify could hinder an artists chances of a platinum album by gaining fewer overall streams, though artists like Rihanna, Adele, and Taylor Swift etc have been able to achieve this without Spotify.
Boycotting Spotify could also enhance an artists chances of getting a platinum album as it may force people to download the album instead of waiting for it to be available for free on Spotify.
Boycotting Spotify can result in higher levels of illegal downloads, unless you have a loyal fan base like Adele and Taylor Swift.