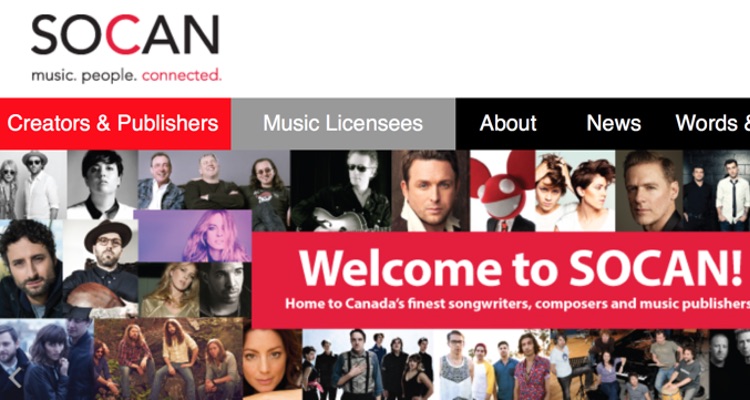 SOCAN, the Canada-based collecting society, has purchased the B2B digital platform, MediaNet.
Who's MediaNet?
MediaNet manages one of the largest global music catalogs of over 51 million tracks (each containing a unique audio identifier) and a database of over 4.1 million rights holders and their content.
MediaNet created music and metadata delivery technologies which work with 'streaming services, download providers, and other media discovery tools' in order to produce a vast catalog of music, while ensuring that content creators, music publishers, artists and all relevant rights owners are compensated fairly for their work.
"The acquisition will increase revenue streams for all whose music is played on digital platforms such as YouTube, Facebook, SoundCloud and other services relying on uploads.'

– SOCAN
What does this mean for SOCAN?
This acquisition creates instantaneous advantages for SOCAN members, as the company will not only be able to recognise digital performances globally, but they can now do this in real-time.
Amongst the benefits that the acquisition brings, is the capability to identify trends and increase revenue for their members, as well as improving digital match-rates and increasing the speed of digital royalty distribution.
Eric Baptiste, SOCAN CEO says…
"The music ecosystem is in need of data and accuracy and, with MediaNet, SOCAN is the first major music collective to meet this need. The expanded family of MediaNet and SOCAN creates an unbeatable combination that will help drive proper compensation for SOCAN's membership base of songwriters, composers and music publishers and potentially for all parties involved in the music value chain."
Frank Johnson, MediaNet CEO, says…
"SOCAN is a leader in ushering the transition from physical to digital through a commitment to data and artist advocacy. We are thrilled to join the SOCAN family and realize our shared goal of pioneering high-scale technology solutions that ensure fair and accurate royalty administration."