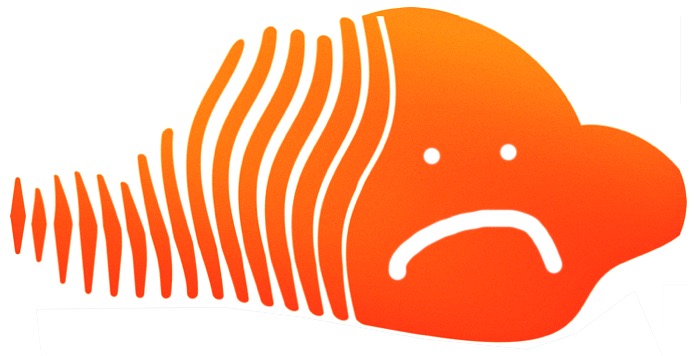 SoundCloud is now preparing to impose serious restrictions on the upload of all DJ mixes, according to a source with close knowledge of the company's plans.
Please note that this is a developing and breaking story; please stay tuned for ongoing updates as we learn more.
As of Monday morning, it remains unclear exactly what these restrictions will entail, only that significant and serious limitations are on the way.  That said, the restrictions could include a complete block on all DJ mixes that are not fully cleared, a decision that would impact an extremely large percentage of tracks.

Already, SoundCloud has been wreaking havoc on DJ accounts, with high-profile artists routinely finding their accounts ripped down based on copyright concerns.  In some cases, these teardowns are questionable, though DJs rarely have a voice in the matter.
Problematic indeed, but instead of resolving those concerns, recently-inked deals with Universal Music Group and Sony Music Entertainment seem to be intensifying the level of policing happening on the site.   "I don't think the DJs are going to be happy," the source relayed to Digital Music News last week.  "Probably piss off a lot of subscribers too."
Those 'subscribers' belong to Go, a paid-only platform that launched in the US in March, and just recently expanded into the UK.  At present, SoundCloud has yet to disclose its paid subscriber numbers, though industry expectations are low given the long-running, gratis nature of the site.  Either way, early adopters of 'Go' are undoubtedly more sensitive to content gaps, given that they are paying.
At present, SoundCloud boasts 185 million active users, with DMCA protections traditionally enabling a free-for-all on content licensing.  That party now appears over, with major labels partnering instead of suing but clearly imposing major restrictions on the site.
Meanwhile, DJs big and small appear to be migrating towards less-regulated environments, a migration that could become an all-out exodus if upcoming restrictions are put in place.  Rival sites like MixCloud have been benefiting enormously from SoundCloud's tightening restrictions, with high-profile DJs also pushing more content into iTunes Podcasts as well.  That raises another major concern, though Apple is understood to have received very little pressure from rights owners to monitor content on its podcasts.
It should be noted that this information comes to Digital Music News from a single source, with other contacts connected to SoundCloud unable (or unwilling) to corroborate the information.  But this same source accurately tipped DMN on SoundCloud's recent Sony Music tie-up as well as its launch of premium subscription service, Go, both within about 10 days of their respective announcements.  So, it's safe to say we're taking this individual pretty seriously at this stage.
DMN has not received any response from SoundCloud on the matter, specifically on an inquiry to communications executive Luke Geoghegan.  If that changes, we'll let you know.