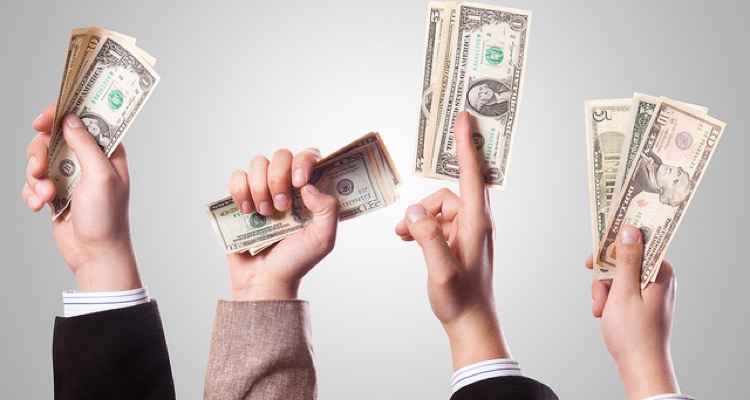 According to John MacFarlane, CEO of Sonos, the music industry will hit a billion paying music streaming users and it will only "take around 5 years" (so by 2021). Interesting…
But how?
"Apple and China will take the lead" and everyone else will follow, says MacFarlane.
(1) Apple effect
The early entrants in the music streaming market – Rhapsody, Pandora, Spotify etc, got awareness 'through word of mouth, we heard about it through a friend'. But, Apple on the other hand does things completely different – The tech giant heavily invests in marketing its products and services and the same applied when it launched Apple Music.
By injecting large amounts of cash into marketing its music streaming platform, it has not only helped themselves by accelerating the platforms' subscriber growth, but the industry as a whole, because it has created a wider awareness of the concept of paid streaming. Even one of Spotify's Vice Presidents, Jonathan Forster recently admitted that "since Apple Music started" the service has "been growing quicker and adding more users than before." Forster also added…
"It's great that Apple is in the game. They are definitely raising the profile of streaming."
Apple Music's entrance into the music streaming market may well be raising the profile of paid streaming and boosting paid users for all the other streaming platforms. It makes sense. Apple Music is in significantly more countries than most other streaming platforms (over 50 more countries than Spotify). This wide reach will be most definitely helping to spread the awareness of paid music subscription services.
(2) China effect
China has a huge music market with enormous potential. There are 650 million people online (twice the number of that in the US), and an inclining number of licensed digital services, which shows a strong indication that there is growth potential for paid streaming in the country.
According to the IFPI, China is moving towards paid services. Currently the most popular paid-for service has around 3 million paying subscribers and is called Green Diamond, owned by Tencent. The service charges RMB10, which is approximately $1.60 per month. There are already reports of a China-based music streaming service backed by Tencent Holdings Ltd, planning an IPO in the U.S. Goldman Sachs Group Inc. and Morgan Stanley have reportedly been hired by China Music Corp for the IPO, which will most likely occur by the end of 2016.
However, overall paying subscriber numbers still remain low in China, which is largely due to free licensed offerings and online piracy. So, whether or not 5 years is enough to convert the large majority of those 650 million online users to paid music streaming subscribers is a big IF.
DMN looks at how many paying subscribers the music industry has so far to establish the possibilities…
Spotify has 30 million.
Sirius XM (US) has 30 million.
Apple Music has 13 million.
Tidal has 3 million.
Rhapsody has 3.5 million.
Deezer has 6 million.
Pandora has 3.5 million (estimated).
Soundcloud Go – 0 reported.
YouTube Red – 0 reported.
Xbox Music (aka, Groove Music): unknown.
Google Play Music All Access: unknown.
30 + 30 + 13 + 3 + 3.5 + 6 + 3.5 =  89
In total, the music industry has around 90 million paying subscribers.
That's just about 910 million paying users to go…
So, how are we going to reach a billion?
Well…lets start off by looking at the streaming services that already exist and the rate at which they have been growing since launch.
Spotify and Apple Music have been growing at unprecedented rates – adding on average 1 million paid users a month.
So, by 2021…
Apple Music will be at approximately 81 million paid users.
Spotify will be at 98 million paid users.
(providing their growth rate remains the same).
That's a total of 179 million paid subscribers (from the two major competitors in the music streaming market).
This means that the remaining 821 million will be made up of the other streaming services in the industry and China's growth into paid subscriptions.
Based upon the time that these streaming services have taken to reach their current number of paying subscribers, DMN has made loose predictions on the number of paid subscribers they will have by the end of 2021.
Sirius XM (US) will have around 40.5 million paying users (based on the fact that it already has 30 million, and has added on average 155,000 paying subscribers a month).
Tidal will have 20 million paying subscribers (based on the service adding approximately 250,000 paid subscribers a month).
Deezer will have roughly 10 million paying users (based on the fact that it currently has 6 million paying users an is adding approximately 57,700 paid subscribers a month).
Rhapsody will have approximately 6.7 million paying users (based on it already having 3.5 million paying users and it is adding 46,811 paid users a month on average).
Pandora will have 4.7 million paid users based on the fact that it currently has 3.5 million paying users (estimated) and have on average been adding 17,948 paid users a month.
Seen as we don't have any figures for Soundcloud Go, YouTube Red, Xbox Music, Google Play Music All Access no predictions have been made for them.
So, that's about 730 million left to go…
Guess…we're heavily relying on China to get us there.
Apple Music's growth rate needs to significantly increase along with the other streaming services, and China's attitudes towards paid streaming needs to have a major boost if we're going to hit that one billion mark by 2021.
Below is a conversation between WME Head of Music Marc Geiger & John MacFarlane (Sonos) at the International Music Summit (IMS).
(Image by 401(K) 2012, Creative Commons, Attribution-ShareAlike 2.0 Generic, cc by-sa 2.0)