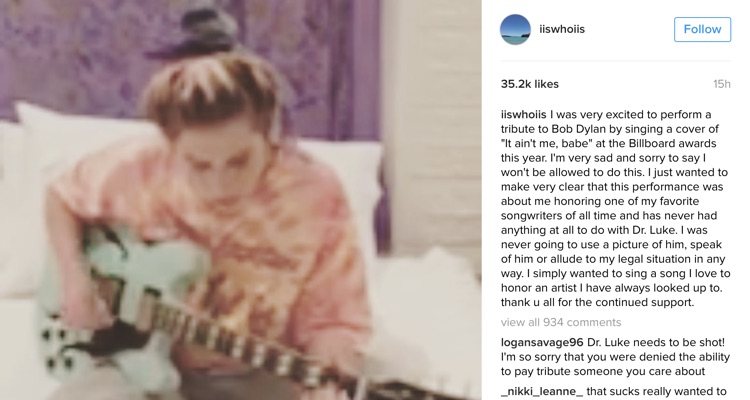 Kesha won't be performing at the Billboard music Awards in the US on Sunday.
But why?
Well…the singer was planning to talk about her ongoing legal battle with Dr Luke and make a few 'digs' at the producer during her on-stage performance, according to a report by The New York Daily News.
News surfaced and Dr Luke, real name ….caught wind of Kesha's alleged intentions, so Dr Luke's record label – Kemosabe Records withdrew their permission.
This was after they initially provided the production company behind the award show with a 'written approval'. However, the approval was 'rescinded' after the reports of Kesha's 'intentions' were unfolded in the media.
Mark Branco, Executive Producer, Billboard Music Awards US, says…
"Honestly it would be really disappointing if she can't be there, what was being planned would be a great moment and a great performance and a great song. We hope that they can work it out because we'd really like for her to be on the show on Sunday night and really show herself as the great musical artist that she is."
Kesha claims through a post on Instagram, that she had no intentions of bringing up any topics of the legal battle, or Dr Luke during her performance at the awards, and that she simply just wanted to "sing a song" she loves "to honor an artist" she has always "looked up to".