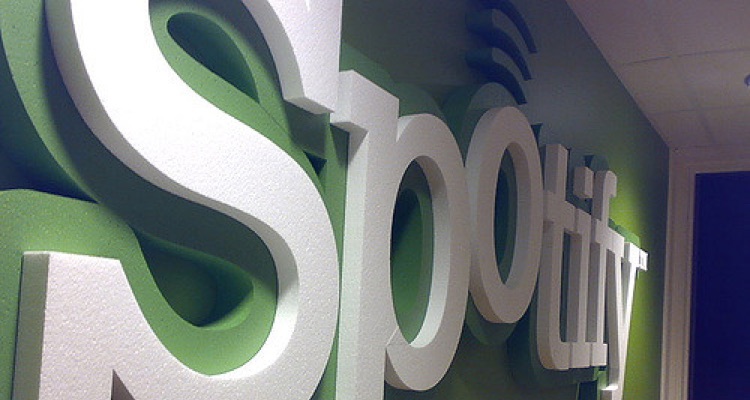 Well, if a Dutch photographer has anything to do with it, Spotify will be facing legal action…
According to legal filings obtained by DMN, a Dutch photographer by the name of Dana Lixenberg is claiming copyright infringement over an image of Notorious B.I.G. on Spotify's artist page.  Lixenberg is well-regarded in photography circles, and musical ones as well.
In the complaint filed in California federal court, Lixenberg says, "not content to solely rip off the musicians on whose backs Spotify has built an 8 billion dollar company, Spotify has expanded its efforts to also include ripping off photographers."
Lixenberg adds…
"A comparison of the Subject Photograph with the Accused Image reveals that the elements, composition, colors, arrangement, subject, lighting, angle, and overall appearance of the images are identical or at least substantially similar."
As a result, Lixenberg has reportedly filed a copyright infringement lawsuit against the streaming service demanding profits, damages, costs and attorneys fees.
At this stage it's unknown what the outcome of the case will be, but Lixenberg seems ready to put up a fight in court.
But, this is not the first time Spotify has faced a large copyright infringement lawsuit…
Musician David Lowery filed a $150 million lawsuit against the streaming platform on December 28th, 2015, alleging that Spotify knowingly and unlawfully reproduced and distributed compositions without obtaining mechanical licenses.
Less than two weeks later (January 8th, 2016), Melissa Ferrick filed similar $200 million lawsuit. These cases have now been combined and Spotify faces one big $350 million lawsuit over copyright infringement on its service.