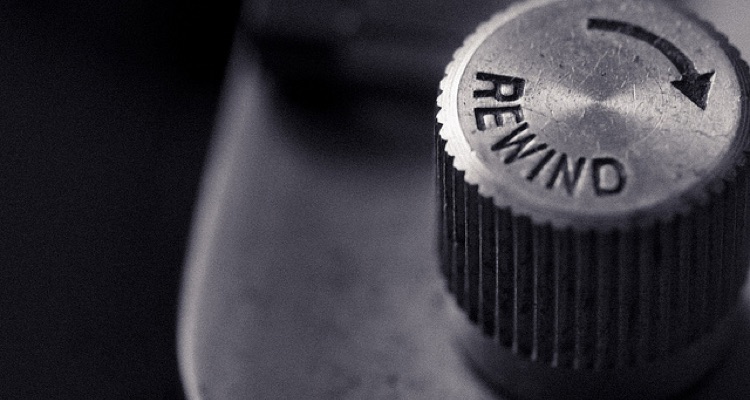 DMN rewinds to bring you the top 10 Music Industry stories this week.
1. Breaking: Apple (Not Google) In Discussions to Purchase Tidal.
Apple is now considering a purchase of Tidal, according to details just published by the Wall Street Journal.  Citing 'people familiar with the matter,' the Journal pointed to 'exploratory talks' but offered nothing on deal terms. A sale would give Tidal owner Jay Z a considerable windfall, and a nice digital music 'flip'.  Roughly one year ago, Jay Z purchased then-WiMP for $56 million from…Read more.
2. Facebook Is F*_:king Artists Once Again.
Congratulations: it's now harder than ever to reach your Facebook fans. This is a problem that's been going on for years, and highlights the extreme pitfalls of building relationships on someone else's platform.  The reason is that they control the shots, not you, and that can wreak havoc on years of hard work.  And, when it comes to Facebook, consider yourself lucky if you get any advance notice of changes…Read more.
3. Apple Remains Under Federal Investigation Over Apple Music Practices.
Apple is squeezing Spotify. Now, the US Government is squeezing Apple. Senator Elizabeth Warren confirmed the continuing investigation by US Government regulators in comments this morning, part of a broader speech dealing with the anti-competitive nature of corporate consolidation.  The Massachusetts Democrat buried the investigation in a…Read more.
 4. Tidal Fires Back With Exclusive Kanye West 'Famous' Video.
5. 10 Free Apps That Will Transform Your Band's Success.
What are the best apps for communicating, planning, social networking, analytics, touring, and selling? I have been an independent artist for over 14 years, in bands on major and indie labels, and I've witnessed first-hand some amazing disruptions within our industry.  Recording technologies have evolved so much that artists now have the ability to make high-dollar sounding records from apps in their bedrooms and…Read more.
6. Should ISPs Be Liable for Users Who Share Pirated Content?
Windstream, a US-based internet service provider, has now been accused of copyright infringement by BMG, the international music organization focused on the management of music publishing, distribution and recording rights. Since 2011, Windstream has been receiving notices along with settlement demands from Rightscorp, who act on behalf of BMG. But, now the ISP is fighting back…Read more.
7. Apple Could Block You from Recording Live Music Events.
Will Apple block music fans from recording live events? Well, the company already has the ability to limit your recording capabilities.  The reason is that Apple has won an approval from the US Patent and Trademark Office for Technology over this very technology.  The granted patent allows Apple to prevent music fans from recording their favorite artists perform at a gig, live show or concert. How does this affect artists and music fans…Read more.
8. Breaking: The New York Times Calls Bullshit on the 'Apple Buying Tidal' Story.
Did Tidal pull a fast one on the Wall Street Journal? Apple isn't even considering buying Tidal, according to another group of sources speaking with the New York Times.  Ben Sisario, a longtime respected journalist whose writing focus includes streaming music, dropped the buzzkill late Thursday.  "Two highly placed sources tell me that Apple is not buying Tidal," Sisario tweeted…Read more.
9. Lawyer Who Sued Led Zeppelin Suspended From Practicing Law.
Francis Malofiy will not be appealing the 'Stairway To Heaven' case. He's been suspended, according to The Hollywood Reporter. Francis Malofiy – the attorney for the Michael Skidmore has been suspended from practising law for his unruly behaviour during the Led Zeppelin 'Stairway To Heaven' case. Throughout the six-day trial, Malofiy had over one hundred sustained objections from Judge R. Gary Klausner…Read more.
10. Streaming Beef: Spotify Says Apple Abuses iOS to 'Squash Competition in Music.'
Despite the streaming platform thanking Apple for being in the music streaming market, it also says that the tech giant is anti-competitive. Spotify accuses Apple of adopting unfair practices for their own financial advantage, regardless of what effect this may have on other streaming services. That's been simmering for some time, though Spotify finally got the balls the speak out following news of a federal investigation of Apple Music involving the Federal Trade Commission (FTC)…Read more.
(Image by Chris Marquardt, Creative Commons, Attribution-ShareAlike 2.0 Generic, cc by-sa 2.0)