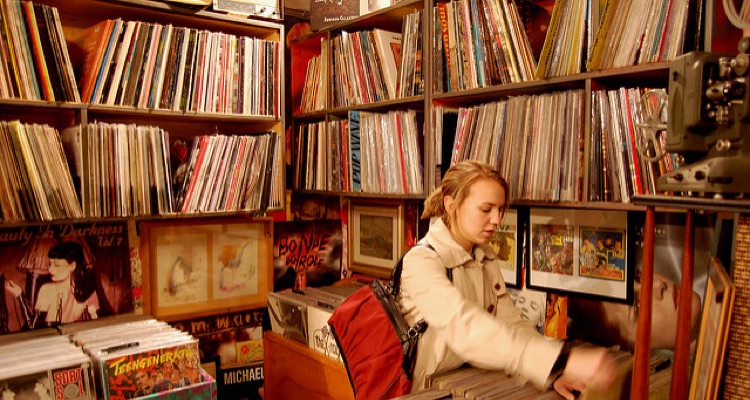 The music industry is still experiencing a vinyl resurgence. But maybe it's not a coincidence that it's happening alongside streaming.
We know that the music industry has been experiencing a resurgence in vinyl LP sales.  That's been a strange, unexpected phenomenon for roughly a decade.   In fact, sales in vinyl recently reached their highest level since 1988, and thanks to a recent ICM poll, we also know that free streaming is helping to drive those sales.
The poll found that music fans are using platforms like YouTube, Soundcloud and ad-supported tiers on services like Spotify to sample music before they decide if they want to invest in a physical purchase.  The study found that the most frequent vinyl buyer is a free-access streamer, a discovery that suggests that free music has the ability to 'drive real-world sales'.
Now, thanks to data from BuzzAngle, we know exactly how much vinyl sales have increased. According to BuzzAngle's mid-year report, vinyl LP sales in the US between the first six months in 2015 to the first six months in 2016 have experienced a 17% increase.

Overall album sales dropped from over 100 million in the first six months of 2015, to just over 86 million in the first six months of 2016.  That's a 14% decline, with a 17% decrease in digital album sales, and an 11% decline in CD sales factoring into the drop.
That may be part of an entirely new exposure-to-purchase pathway, one that leaves digital downloads in the dust, puts CDs on the periphery, and hoists LPs to a brand new renaissance.  Maybe free streaming isn't so bad, after all.
Overall, vinyl LP sales have grown from 2.6 million units in the first six months of 2015, to over 3 million in the first six months of 2016.
(Image by Ian T. McFarland, Creative Commons, Attribution-Share Alike 2.0 Generic, cc by-sa 2.0)