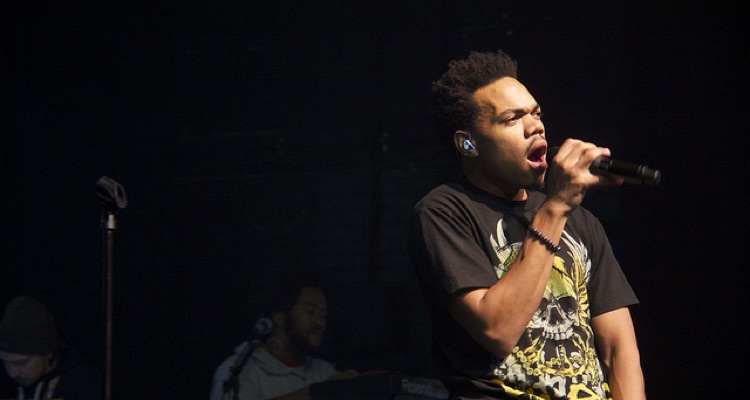 Chance The Rapper asks "Is there any situation where police get arrested? Or convicted?"
Yesterday, a video of a Minnesota police officer killing a young African-American man whilst his 4-year old daughter sat in the backseat of the car, and his girlfriend sat in the passenger seat, surfaced on the internet.  The graphic video shocked the world, but it also follows a string of several shootings that have taken place under similar circumstances.
What should have been a routine pull-over for a broken tail light turned into a bloody murder.  The actual shooting was not captured, but the aftermath of the shooting was recorded by Castille's girlfriend, Lavisha Reynolds.
The police officer in the video claims that he believed that Castille was going to reach for his fire arm.  But Reynolds explains in the video that the police officer had asked Castille to get his ID out, and that Castille clearly explained that he was carrying a registered, secured weapon.
The police officer felt that he was acting in self-defense, and believed Castille was reaching for his firearm instead of his ID. Whether or not this is true is currently unknown, as the lead up to the shooting was not captured.  The matter is now under federal investigation.
The social media response to the video has created an online storm, with streams of responses.  Chance The Rapper was one of the several musicians who spoke out about this, tweeting the following…

A police officer then responded to Chance's tweet saying "torn as an officer u understand both sides but its hard bcuz your ppl hurt and u its really none u can say to help." To which Chance responded "As a man, you can always do/say something."

(Image by The Come Up Show, Creative Commons, Attribution 2.0 Generic, cc by 2.0)