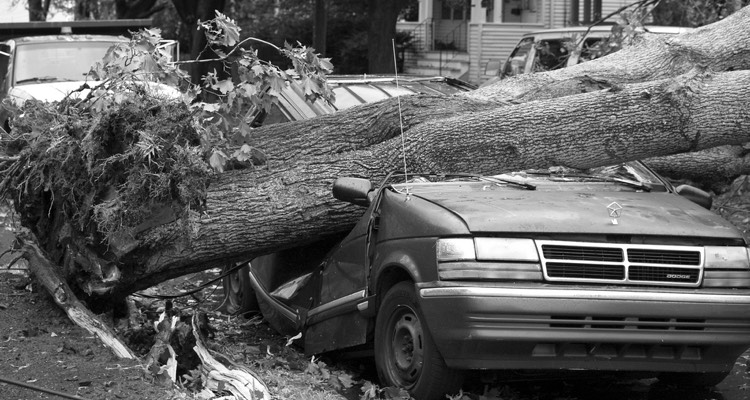 $5 million later, Spotify seems to be walking away clean.
It now looks like Spotify is soundly defeating a $200 million class action lawsuit initiated by angry songwriters and publishers.  Initially, Spotify faced a scary, $150 million class action lawsuit driven by longtime artist advocate David Lowery, an estimate that ultimately trickled upward towards $200 million.  But quick-n-crafty dealmaking with larger publishers, the National Music Publishers Association (NMPA) and the Harry Fox Agency (HFA) appear to be attracting a critical mass of participating publishers, and deflating a mob of angry litigants.
Already, competing class actions involving two separate lawsuits have been combined, an initial sign of weakness amidst questions of broader participation.  Now, one class action could be quickly moving to zero class action lawsuits.
The class action itself surrounded non-payments of mechanical licenses by Spotify, a specific license that seemed to be overwhelmingly ignored by the streaming giant.  That was a huge whoops, intentionally or otherwise, though not a life-ending blow.  Just this morning, NMPA president David Israelite confirmed that an overwhelming number of publishers were opting into a voluntary agreement on the matter, one first reported by Digital Music News in early March.
Importantly, that voluntary agreement includes a promise not to participate in any legal action, which includes the ongoing class action.  See how this works?
Emails from 2014 Show Spotify Was Aware of Royalty Payout Problems
The participation numbers, if correct, put the class action in severe jeopardy.  In an email to Digital Music News, Israelite indicated that 96% of NMPA members had already opted into the agreement.  "Over 96% of the music publishing community, as measured by NMPA Market Share, have opted-in to the Spotify settlement," Israelite confirmed.
Which brings us to a basic math calculation.  Since 96% basically means 'everyone,' and the NMPA represents a massive chunk of the overall publishing community, that leaves a dramatically reduced group of eligible participants in the Lowery-led suit.  "I cannot answer definitively what percent of publishers belong to NMPA, but I can state that the vast majority of music publishers are members and every commercially relevant publisher is a member to the best of our knowledge," Israelite continued.  "I am not aware of any music publisher that would represent at least 1% of the commercial market who is not a member."
The settlement itself involved a one-time, $5 million penalty for Spotify, as well as a $25 million fund to handle previously unpaid mechanicals.  And here's where this gets even more tricky for publishers straddling the line: if any amount of that $25 million isn't claimed, the remainder gets parceled out to the publishers and songwriters participating in the NMPA-structured deal.  That makes joining the class action a far dicier bet, especially since the payout could reasonably be $0.
In terms of what publishers are opting into, here's a quick summary of the terms:
(a) The settlement calls Spotify to create a dedicated matching interface for publishers and songwriters to properly pair their recordings with their publishing rights.  This has been a major complaint by Spotify, which has argued that songs are not being supplied with accurate data on who owns what, and who should be paid.
(b) After those matches are made and verified (via Spotify and/or the NMPA), unreleased and unpaid mechanical licensing money will be remitted.  These unpaid royalties will be cumulative to the first unpaid stream (potentially dating back to 2007-8).
(c) Updated rights information will then be shared with the Harry Fox Agency, or HFA, which administers mechanical licensing for Spotify.  That updated information will in turn be shared with other HFA partners, specifically other on-demand streaming services, to facilitate the proper payout of previous mechanical royalties.
(d) After a certain period, unclaimed mechanical publishing royalties will be paid to the NMPA, and divided among NMPA members based on total market share.  According to that plan, smaller songwriters and publishers would miss payments entirely if not apprised of the plan.
(e) At this stage, we're still unclear if this updated rights data will be shared with other agencies that handle mechanical rights licensing, including Music Reports, Inc., or YouTube-owned Rightsflow.  Separately, Apple has started contracting with MRI to help administer its royalties for Apple Music, a partnership that appeared to be layered on top of an existing agreement with HFA.
(f) As part of the settlement, Spotify will be assessed a one-time penalty of $5 million.  That, coupled with participation in the settlement, will absolve Spotify of any future liability litigation, at least among participating publishers and songwriters (and possibly, all NMPA members).
(g) Any publisher or songwriter that opts into the NMPA-structured agreement waives any rights to sue Spotify for mechanicals.  Participation in any class action, specifically the class action started by David Lowery, is barred.
More as this develops.