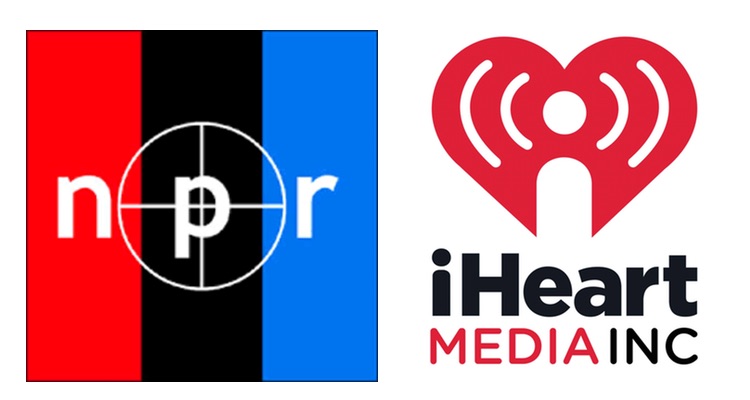 Today iHeartMedia announced that they have joined forces with NPR by signing an agreement.
The agreement will allow its member stations to make their live News Talk programming available via iHeartRadio, iHeartMedia's free all-in-one digital music and live streaming radio service. The agreement allows over 260 NPR Member stations to stream their live programming on iHeartRadio, which is available across more than 80 unique device platforms including in-home entertainment, wearables, gaming consoles, enhanced auto dashboards and more.
iHeartRadio has over a billion app downloads, more than 85 million registered users and its network reaches more than 85 million social followers offering these public radio stations the ability to reach millions of new listeners nationwide.
In order to encourage listeners to donate and support the station's public programming, all stations that join iHeartRadio will have access to 50% of their individual iHeartRadio landing page's digital banner inventory.
Darren Davis, President of iHeartRadio & iHeartMedia Networks, said…
"The addition of NPR's Member stations helps to create even more signature audio content for iHeartRadio listeners. By joining forces, it is the perfect way for public radio stations to reach listeners on new platforms and to provide iHeartRadio users with additional high-quality News Talk programming wherever they are."
Stephanie Miller, Managing Director of NPR Digital Services, said…
"As part of our commitment to meeting audiences wherever they may be, this agreement provides another option for audiences to find public radio on their preferred listening platforms."
Diana Flotten, Director, Digital Partnerships and Business Development at American Public Media added…
"iHeartRadio has been a valuable partner in helping us deliver and promote the content audiences most want, from The Current's Prince music marathon, to our kids' stream Rock the Cradle to Garrison Keillor's final broadcast as host of A Prairie Home Companion."