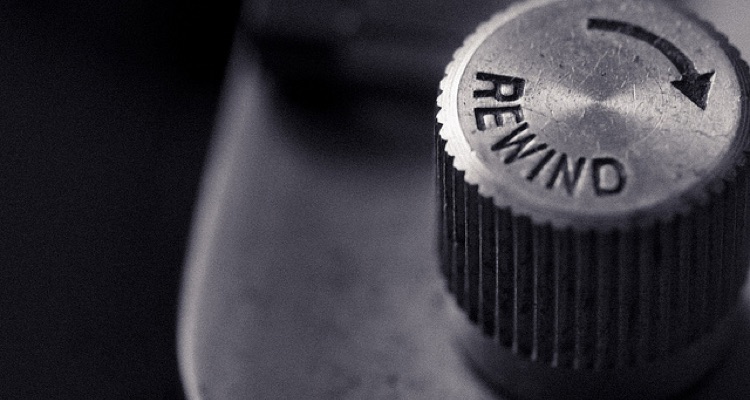 DMN rewinds to bring you the top 10 Music Industry stories this week.
Songwriters: The DOJ Got It Right. Your Sky Is Not Falling.
100% licensing: Another gift from the DOJ to songwriters. The publishers' press machine has declared that the "DOJ has dealt a massive blow to America's songwriters."  But, what they really mean is: the DOJ withheld from publishers a huge windfall. The DOJ rejected the publishers' plea for direct licensing of digital rights. This is excellent news for songwriters. The publishers argued that they could achieve "free market value" for all songs if they were allowed to…Read more.
Music Ownership Incredibly Unimportant to 15-19 Year Olds, Study Finds.
In case you were wondering about the future of music downloads. According to market research company Loop, 15-19 year olds in the US overwhelmingly prefer to listen to music through on-demand streaming services. That includes YouTube as a predominant source, with Pandora, Spotify, and other streaming services also on the list. By start contrast, formats involving ownership of content, including downloads, are…Read more.
UGLY: Spotify, Goldman Sachs Accused of Securities Fraud, Media Manipulation.
Spotify is serving a playlist of media manipulation and Wall Street securities fraud, according to some ugly accusations. Staunch artist activist David Lowery is fighting Spotify, Goldman Sachs, HFA, and the NMPA to the bitter end, with a $200 million lawsuit wavering in the wind.  After Digital Music News effectively declared his contentious class action deflated, Lowery fought back by accusing Spotify and its mega-investor, Goldman Sachs, of hoodwinking DMN into a favorable headline that plays well for Wall Street manipulation…Read more.
How the 'Stairway To Heaven' Case Could End Stupid Copyright Lawsuits.
Led Zeppelin won their 'Stairway to Heaven' suit. What happens next could have chilling effect on future, frivolous copyright challenges. What's one way to protect yourself against frivolous lawsuits?  Set a brutal example against a flimsy case, with fines and penalties that seriously scare away the next half-baked litigant. Enter Warner/Chappell, the publisher of Led Zeppelin's iconic 'Stairway to Heaven' song.  The company is now seeking $800,000 in restitution after winning…Read more.
Singer Changes the National Anthem Lyrics to Include 'All Lives Matter,' Refuses to Apologize.
He's been kicked out of the group and shamed, but singer Remigio Pereira is sticking to his guns. For those just tuning into this controversy, Tenors singer Remigio Pereira is now taking serious heat for working the phrase 'All Lives Matter' into a recent rendition of the Canadian National Anthem.  The 'O Canada' anthem was being sung at Petco Park in San Diego, host venue for the Major League Baseball All Star Game. Pereira faced a double backlash immediately after that rendition.  First…Read more.
Surprise! YouTube Slashed Its Royalty Rate by 50% Last Year.
YouTube and Vevo streams increased 132% last year, but revenue paid to artists only increased 15%.  Make sense?The argument over whether YouTube is paying labels and artists fairly has been intensifying for some time.  But, that argument is about to reaching a boiling point following recent findings.  Here's the bombsell: Midia Research has now concluded that the revenue paid to music labels and artists halved last year relative to the number of streams…Read more.
Beastie Boys Rethink Their Values After Paramount Writes a Big, Fat Check.
Guess everyone's got a price tag, including the Beastie Boys. The Beastie Boys have long been adamant about keeping their music off of advertisements, despite the guaranteed financial windfall.  The group has even sued multiple brands to scrub their music from spots, while refusing to license any and all high-priced offers. One legal battle, waged against Monster Beverage Corp., resulted in a decision valued at more than $2 million (and a subsequent out-of-court settlement)…Read more.
Deaf, Disabled Fans Attending a Record Number of Shows In Britain.
With more venues signing up to the 'Charter of Best Practice,' the number of deaf and disabled music fans attending live music shows, concerts and festivals is increasing. According to London-based music charity Attitude is Everything, the number of deaf and disabled fans attending live music events in the UK is increasing. Between 2014 and 2015, there was a 26% rise in the number of tickets sold to disabled music fans…Read more.
A Crash Course on Mechanical Royalties — Part 2: Bring On the Dough.
Welcome to the second part of our ongoing series on the 'mechanics behind the mechanical royalties'. These articles aim at lifting the curtain on one of the most discussed sources of revenue in the music industry.  In case you haven't read the first part covering the basics on what mechanical royalties are and aren't, I'd strongly recommend to do so.  If you have, you are now well prepared for diving into deeper waters without having to fear dangerous underwater riffs and cliffs. In this installment, we're talking money…Read more.
How Spotify Crushed a $200 Million Songwriter Lawsuit.
$5 million later, Spotify seems to be walking away clean. It now looks like Spotify is soundly defeating a $200 million class action lawsuit initiated by angry songwriters and publishers.  Initially, Spotify faced a scary, $150 million class action lawsuit driven by longtime artist advocate David Lowery, an estimate that ultimately trickled upward towards $200 million.  But quick-n-crafty dealmaking with larger publishers, the National Music Publishers Association (NMPA) and the Harry Fox Agency (HFA) appear to be attracting…Read more.
(Image by Chris Marquardt, Creative Commons, Attribution-ShareAlike 2.0 Generic, cc by-sa 2.0)