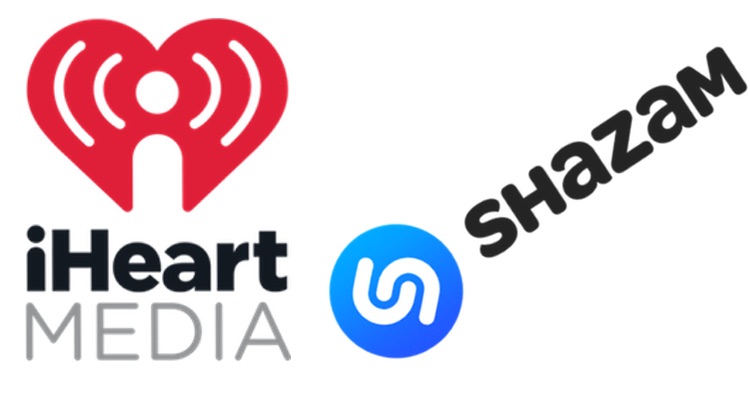 Today, iHeartMedia, Cumulus, Entercom, Cox and Sun Broadcast Group announced an alliance with Shazam for a broader audio audience measurement solution in the US.  The bigger monitoring net will deliver market- and station-level audience metrics across all radio formats, with Shazam's heavy song-matching bulking up audience information.
The new measurement solution for broadcast and digital audio brings together these companies' proprietary data assets and measurement capabilities.  That makes it easier to bundle packages to advertisers, and forms a more complete audience outreach package.  According to information blasted to DMN, the alliance will involve collecting information from tens of millions of devices 'to produce accurate, stable cross-platform audience metrics that the industry has been waiting for.'
Taking a step back, the move offers another big validation for Shazam.  Once upon a time, Shazam was a novel little song identification app, but over the past decade has evolved into a critical measurement tool.  Indeed, Warner Music Group and other major labels are now seriously invested in the app, while closely monitoring millions of detections for trends.  That said, the company has struggled to transform that technology into meaningful profitability, though perhaps broader adoption alliances can change that.
"Nielsen has the only representative measurement of radio listening."
The fresh alliance could be viewed as a big strike against Nielsen, not to mention Triton Digital, who measures radio across digital and mobile platforms.  Already, Nielsen has issued a defensive statement on the alliance, instead of embracing the Shazam third wheel.  "We welcome new approaches to the marketplace, and as the global leader in audience measurement, we remain laser-focused on delivering innovative and superior quality audited processes and methods to the radio industry," the company relayed.  "Nielsen has the only representative measurement of radio listening."
Below are statements from the parties involved…
Radha Subramanyam, iHeartMedia's President of Research and Insights added…
"Shazam delivers unparalleled audio insights that will enable stable measurement across both digital and broadcast radio, making this an extremely exciting initiative for both iHeartMedia and the audio industry. The richness of our data, combined with Shazam's measurement capabilities, will enable much deeper insights than traditional audio measurement does, and we believe it's a necessary and valuable addition to the evolving multi-platform audio measurement marketplace."
Pierre Bouvard, Chief Insights Officer, Cumulus Media said…
"Shazam's audio insights can be an empowering measurement tool for Cumulus Media, as well as the audio industry. Clients are demanding more insights and targeting capabilities from media companies, and radio needs to offer what has become basic table stakes. Shazam can help us deliver on these expectations."
David Field, President and CEO of Entercom said..
"We are pleased to be working with Shazam and the industry in support of an alternative audience measurement tool that will provide more robust information on the hundreds of millions of local radio listeners. With this type of innovation, we believe media strategists and planners will be prompted to re-think their media mix models to give radio its fair share of the media buy."
Bill Hoffman, President of Cox Media Group said…
"We like what we see going on with Shazam. Listeners have more contact with their brand of choice than ever before. We continue to get excited about Audience Measurement that keeps up with the rapid advances of technology to accurately account for who and what makes up our audience."
Bill Koenigsberg, President, CEO and Founder of Horizon Media said…
"We welcome this kind of innovation in the audio sector, particularly as more and more advertisers are turning to audio solutions to reach the hundreds of millions of audio consumers monthly. A solution that better measures audio is good for us, for our clients and for their brands."
Greg Glenday, Shazam's Chief Revenue Officer said…
"Shazam has become the industry standard in delivering fast, accurate audio recognition at scale. We are thrilled to help support these radio industry leaders as they continue to innovate."