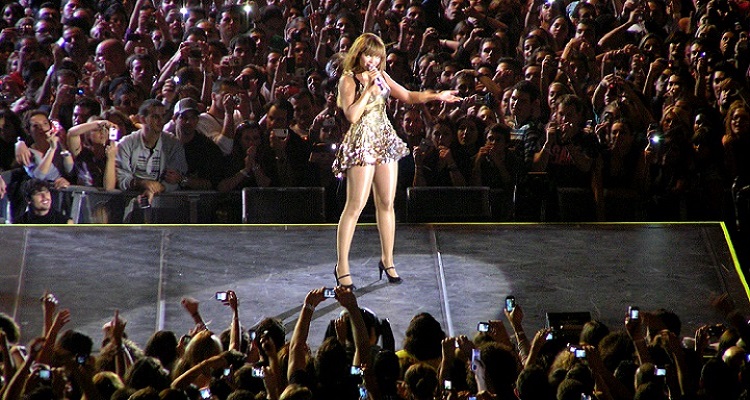 Sony Music Entertainment released their first quarterly earnings report from April 1 to June 30, beating out analyst's expectations in posting an 8.7% increase in sales to $1.374 billion. This is a strong increase from the same quarter last year, when Sony reported $1.27 billion in sales. At the same time, however, they also reported an operating income decline from last year's $310 million to $155 million, thanks in part to the "negative impact of the appreciation of the yen against the U.S. dollar".
Seemingly proving that music streaming is indeed the future of music industry, Sony credits the quarter's revenue increase to growth in streaming and its visual media and platforms. Streaming makes up for $299 million, a sizable 38.4% increase from last year's $216 million. Digital revenues also grew 10% to $461 million. Download revenue, however, fell 18.5% to $162 million. Physical music formats sales also fell, accounting only for 32.1% of the music group's revenue, down from $324 million, or 37.2% of total revenue. Sony's other music revenue, likely synch licensing payments and royal payments totaled $131.7 million, up slightly from last year's $127 million.
The strongest albums in this quarter that helped drive this increase in sales were Kazumasa Oda's Anohi Anotoki, and Meghan Trainor's Thank You, among others, with Beyonce's Lemonade becoming Sony's top-selling recorded album.
Sony's overall music revenue was hampered by having to take a "re-measurement" write-off in its equity interest in independent music distributor The Orchard. Sony bought out the remaining equity stake in The Orchard from Dimensional Associates in March 2015. The company was estimated to have been valued close to $400 million at the time of the buy-out. The Orchard was founded in 1997 by producer Richard Gottehrer and manager Scott Cohen as a way to foster independence and creativity in the music industry.
Beyonce in Athens image by thanassis 79, licensed under Creative Commons Attribution 2.0 Generic (CC by 2.0).