Do you have that in color?
Barneys New York is now drastically marking up a number of iconic band t-shirts, perhaps proving the extreme prices that legendary musicians can fetch.  The selection includes a range of mega-artists, including the late David Bowie, whose two-color t-shirt retails for a 'discounted' $175.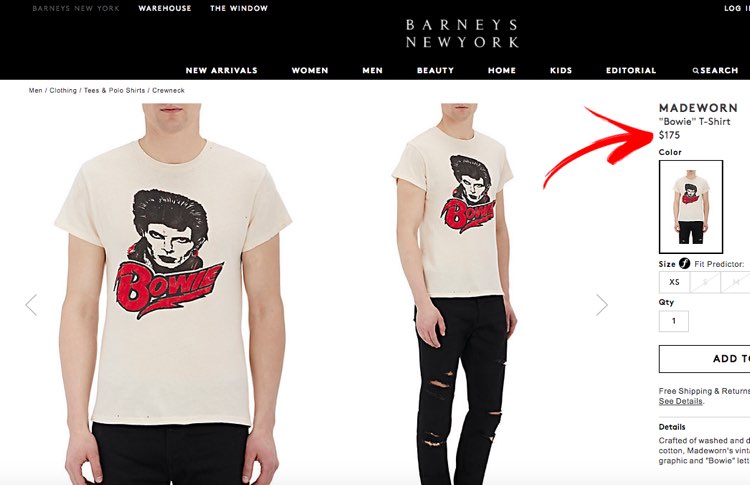 Others are also carrying a hefty, $175 price tag.  The collection, sold by Madeworn, includes shirts for Metallica, Guns n' Roses, The Cure, AC/DC, The Grateful Dead, Black Sabbath, Rolling Stones, Ramones, The Doors, Run DMC, Pink Floyd, and Motörhead, among others, all of which are selling for the same price.
All look like standard, cotton Ts, but, they do come with free shipping.  Here's a quick sampling of the collection of what's on the rack: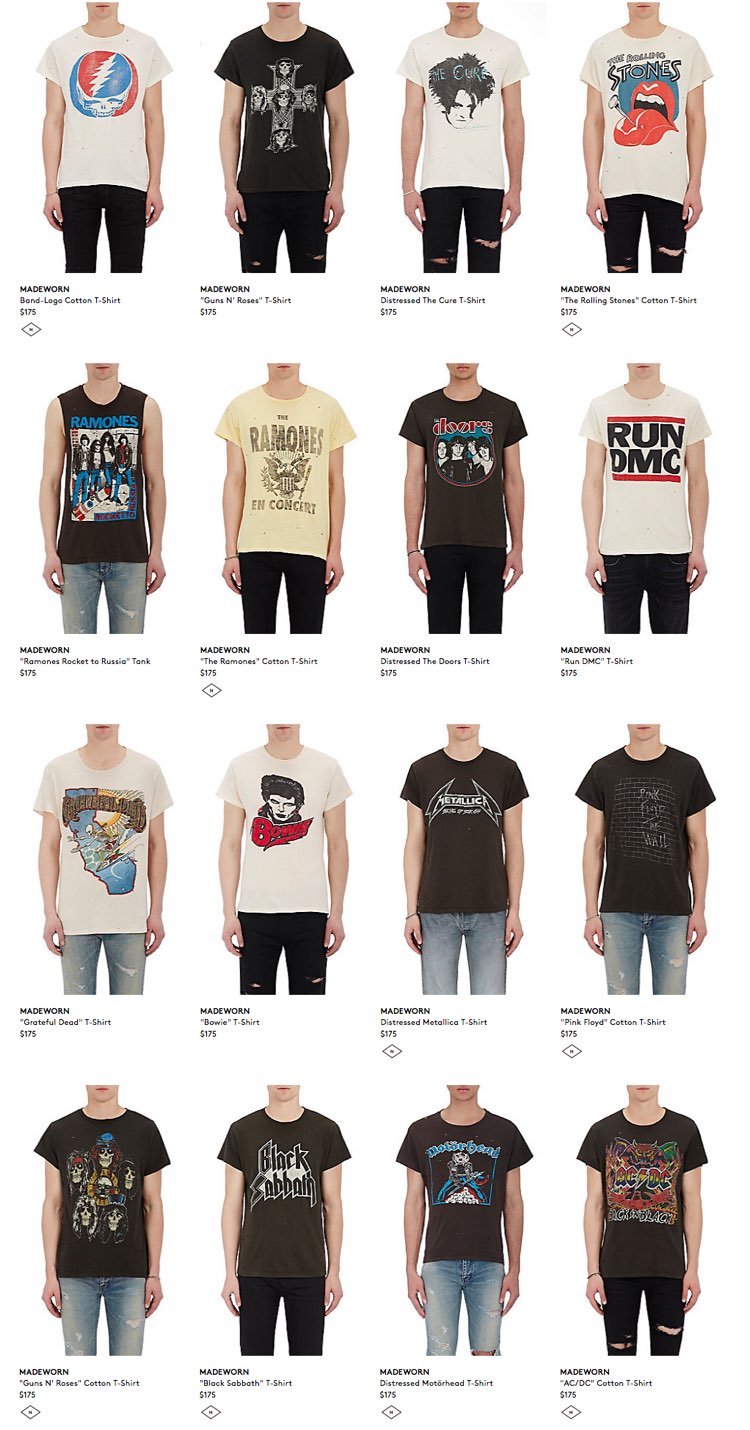 Perhaps due to its popular, iconic design, this famous Joy Division t-shirt retails for a heftier $225.
That's a t-shirt that is instantly recognizable by music fans, from the 1979 release, Unknown Pleasures.  But what most don't know (warning: tangent ahead) is that the design for that album cover (and now, $225 t-shirt) was actually lifted from the Cambridge Encyclopedia of Astronomy.
It's all above board, as the image itself was in the public domain.  But this story gets really interesting when Disney produced this crazy t-shirt a few years ago: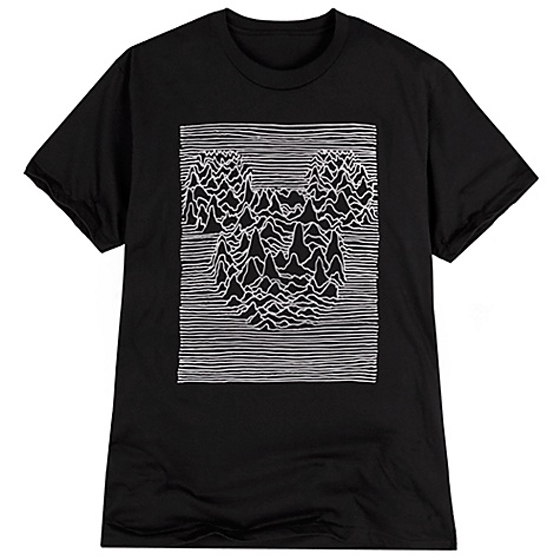 That actually created an outburst of among Joy Division fans, including the band itself.  "I was quite angry when I first saw it. No one asked us," Joy Division drummer Stephen Morris immediately blasted.  "They're trading off the band and our album cover.  I don't like the design at all.  It's horrible."  Eventually, Disney yanked the shirt from its shelves amidst the bad publicity, even though legally, they were perfectly in the clear given the public domain origin of the illustration.
So that was an article that started with Black Flag and ended with Disney.  Cool.