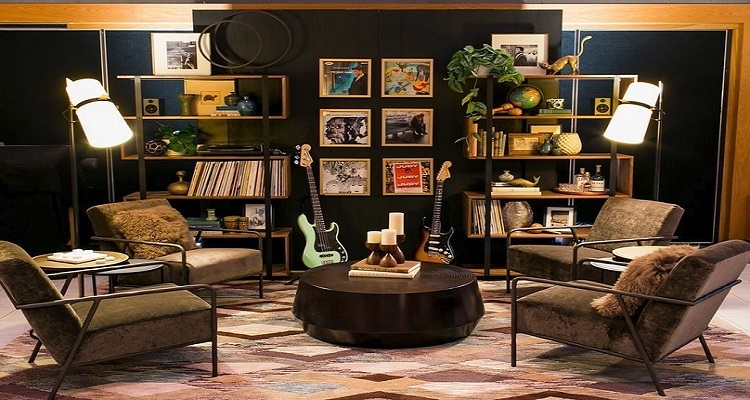 When thinking about top home furnishings specialty retailer Crate and Barrel, one usually thinks about what to put for the wedding registry or what to get for your kitchen or bedroom to have your home looking sleek. Music is probably the furthest thing from one's mind. Now, in an attempt to appeal to the music lover and geek inside all of us, Crate and Barrel announced yesterday a brand new collection of cutting-edge audio equipment, exclusive furniture and accessories as well as a selected collection of vinyl recordings thanks to its brand new partnership with Capitol Records.
Speaking on this announcement, Crate and Barrel CEO said:
"We believe in the power of music to create connections, shape celebrations and enhance homes. Music moves people. At Crate, we wanted to create a space for long-time collectors and those new to vinyl to kick back, relax and enjoy some of the best music of the past 75 years."
Planned to be released in September, this collection will be better known as the Listening Room. The curated collection will feature U-Turn Audio's Orbit Plus Turntable and Audioengine A2+ speakers, Bowers & Wilkins P5 Wireless Headphones, vinyl storage solutions, richly textured arm chairs and rugs, and unique decorative accessories, ranging from $19.95 or if you're a big spender and in the mood to spend some more, up to $1,799. You'll also get the Capital Records 75th Anniversary Collection, a very limited release of 75 remastered vinyl recordings from top Capitol Records artists like Miles Davis, the Beach Boys, Frank Sinatra, The Beatles all the way up to Beck and Katy Perry, among others. Diemoz concluded:
"My first record was The Beatles' Abbey Road. Nothing beats the authenticity of hearing it again on vinyl, as it was originally intended, for what feels like the first time."
The Listening Room image by Scott Clark.