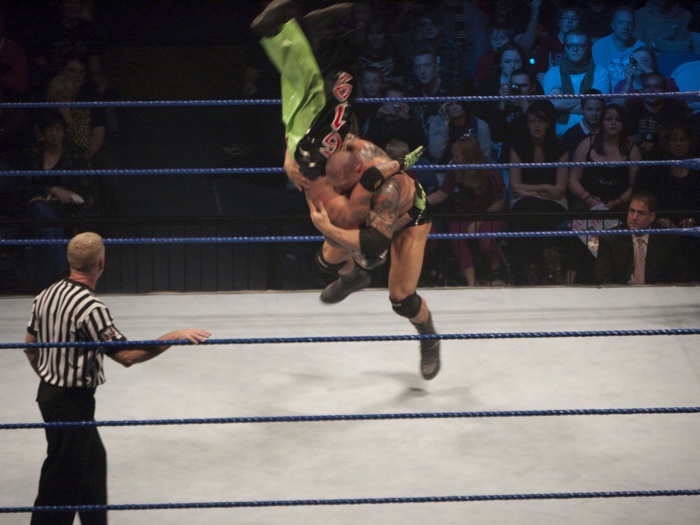 The takedown follows a refusal by US Department of Justice (DOJ) attorneys to budge on its earlier licensing mandate.
Music publishers were dealt a heavy blow this morning, as the US Department of Justice refused to modify a range of earlier licensing decisions.  Those decisions, considered extremely unfriendly to entrenched publishing interests, include the continuation of a provision that allows a partial writer to grant full, 100% licensing on performance rights, even if that owner owns a tiny share.
Additionally, the DOJ ruling upheld earlier aspects of a 1940s-era consent decree that forces major publishing rights organizations (PROs) ASCAP and BMI to grant blanket licenses under pre-defined rates.  Importantly, and inline with recent court rulings, music publishers who are members of one of those PROs cannot strike separate agreements with digital giants like Spotify or Apple Music.  Songwriters, however, can craft separate 'carve-out' agreements outside of PRO oversight, per the consent decrees.
In response to the final decision, National Music Publishers Association (NMPA) President & CEO David Israelite offered a WWE-style smackdown response against the DOJ.  Israelite, an 'Inside the Beltway' diplomat, this time took a lower road, accusing the government attorneys issuing the decision as inexperienced careerists carrying unprofessional bias.  "After a two year review of the consent decrees that govern ASCAP and BMI, career lawyers who were never elected nor confirmed to their positions, led by a lawyer who previously represented Google, determined that songwriters should have even fewer rights, less control over their intellectual property and be treated more unfairly than they already are," Israelite slammed in a statement sent to Digital Music News this morning.
On the issue of 100% licensing, Israelite also dropped the filter, preferring strong language that could close the door to any modifications ahead.  "The interpretation that the consent decrees demand that all works must be licensed on a 100 percent basis is both unprecedented and disastrous to the songwriting community," Israelite continues.  "The decision represents a misunderstanding of copyright law and directly violates the legal guidance given by the Register of Copyright."
"The defiance displayed by these career antitrust lawyers in ignoring the legal opinion of the Register of Copyright is shocking."
The DOJ decision is viewed as a final nail, with Justice lawyers remaining highly unsympathetic to the business interests of big publishers.  As a result, major publishers will be forced to continue operating against imposing consent decrees, viewed by mega-publishers like Sony/ATV as a chokehold against future revenue growth.  On the contrary, tech-focused companies, like Spotify, will enjoy greater licensing certainty and insurance against huge licensing royalty increases ahead.
Israelite, perhaps on the defensive after failing to wrestle even an inch from the DOJ, accosted the agency as inexperienced, inept, and incapable of understanding nuanced copyright matters.  "Washington bureaucrats should not be in the business of regulating music as they are neither capable of understanding or fixing the problems they've created," Israelite fumed.  "We are hopeful that through the legal process, conversations with those in Congress who understand copyright law, and ultimately the voices of those most affected, the creators themselves, we can find a path forward."
But not everyone is so critical of the DOJ's decision.  MIC Coalition, a collective of companies focused on 'preserving the right to stream or play music at affordable prices,' applauded the decision as preserving clarity and fairness for licensees.  "The DOJ is absolutely correct in clarifying that music users who purchase ASCAP and BMI blanket licenses unambiguously obtain the unlimited right to play the songs in these organizations' repertoires," the group offered in a statement to DMN.  "ASCAP and BMI's own contracts and public representations of their licenses make clear that this is and always has been standard operating procedure.  Deviating from this widely accepted practice would significantly harm consumers, services, venues and songwriters."
Others have voiced concern over the fate of songwriters, a group that carries far less muscle against major publishers.  Steve Gordon, a longtime music industry attorney, has long questioned whether songwriters would benefit from a relaxation of government regulations.  Instead of a regulated arrangement that guarantees proper payments, direct, unregulated licensing could introduce downstream complications for songwriters, similar to the problems artists are experiencing with their major labels today.
Others, including former music publishing executive and current tech investor Jody Dunitz, sees the DOJ ruling as protective towards songwriter welfare.  "There is a finite pot of money that any streaming service can pay out in royalties — after paying label payments, enormous overhead costs in technology and maintenance, and profits to the investors," Dunitz recently wrote in a DMN op-ed.  "Direct licensing would not increase the pot.  But it would have opened the door for publishers to extract label-size huge advances (that would not be shared with songwriters) and structure deals with the streaming services that would minimize the flow-through of writers' share of these royalties."