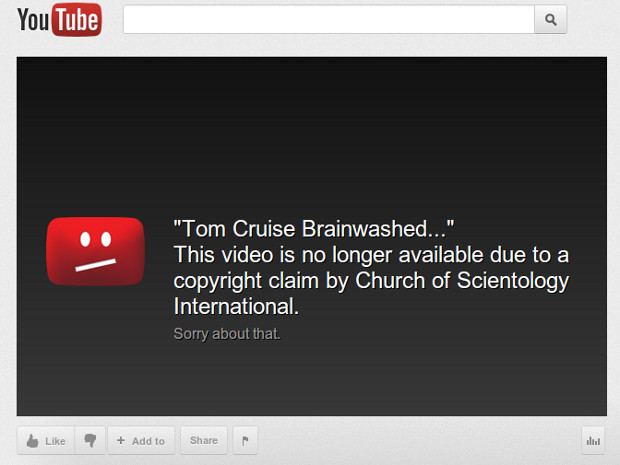 Content ID is damn effective, according to the latest stats from YouTube.
Virtually all issues involving copyright infringement on YouTube are automatically resolved using Content ID, according to stats released by the video giant.  In fact, an extreme 99.5 percent of all copyright issues specifically related to sound recordings are quickly and automatically resolved by Content ID, which is YouTube's homegrown identification system for managing copyright claims.
The stat was included in an anti-piracy document issued by Google and shared with Digital Music News over the weekend.  "To date, YouTube has paid out over $3 billion to the music industry, and our Content ID system on YouTube—which identifies user-uploaded videos to help rightsholders better control their content—has generated over $2 billion for partners since it first launched," Google reported.
On a broader scale, Content ID quickly resolved 98% of copyright claims, including those tied to film, TV, gaming, and music, according to the search giant.  But that figure moves towards 100% for music-specific content.  "Today, Content ID scans videos uploaded to YouTube against more than 600 years of audio and visual reference content," the report states.  "Over 98% of copyright issues are resolved via Content ID."
"Looking at the music industry specifically, 99.5% of reported sound recording copyright claims are automated through Content ID—meaning that Content ID automatically identifies the work and applies the copyright owner's preferred action without the need for intervention by the copyright owner in all but 0.5% of cases."
Content ID allows rights owners to identify their works, then decide what actions to take.  Options include monetizing the asset by taking over advertising inventory, or outright blocking any use (and sacrificing ad-based earnings).  That system of 'catch-and-decide' now accounts for an impressive half of all music industry generated by the music industry on the platform, according to the document.  "Content ID accounts for roughly 50% of the music industry's revenue from YouTube," the company noted.
The strong claim is the latest in a string of stats designed to counter mounting complaints over copyright infringement and devaluation by the music industry.  That includes voices like artist manager Irving Azoff, producer Rodney Jerkins, superstar singer Adele, Apple Music head Jimmy Iovine, and indie legend Thom Yorke, among many others.  YouTube has responded to those complaints through a variety of counter-campaigns, including the heavy use of statistics.  Most frequently, YouTube pointed to cumulative payouts back to the music industry of $3 billion, as well as statistics showing relatively low levels of music interest among its users.
On the issue of actual infringement, some research is also showing scant levels of infringing works.  Most recently, Midia Research noted that just 2% of music video content on YouTube is actually infringing.  The rest, about 98%, are not only completely authorized, about 75% of them are high-quality and supplied by the labels themselves through Vevo, according to the same dataset.
So if the music industry is so irate about piracy and devaluation, why not simply rip their content down using Content ID?  That remains a persistent question, though YouTube critics point to a constant game of cat-and-mouse fueled by the DMCA.  In that familiar routine, a music video gets ripped down, only to appear minutes later, thanks to continued efforts of millions of uploading users.
YouTube is now disagreeing with those accusations by pointing to a highly functional Content ID system that prevents re-uploads, a counter-argument the music industry has yet to effectively rebut.
And what about smaller content owners?   That group, which includes many DMN readers, have pointed to a Content ID system that only caters to the biggest players, not the little guy.  All of which means that indie and unsigned artists, ie., those with the fewest resources to combat piracy, are those most affected by YouTube's top-heavy, exclusionary policies around Content ID.