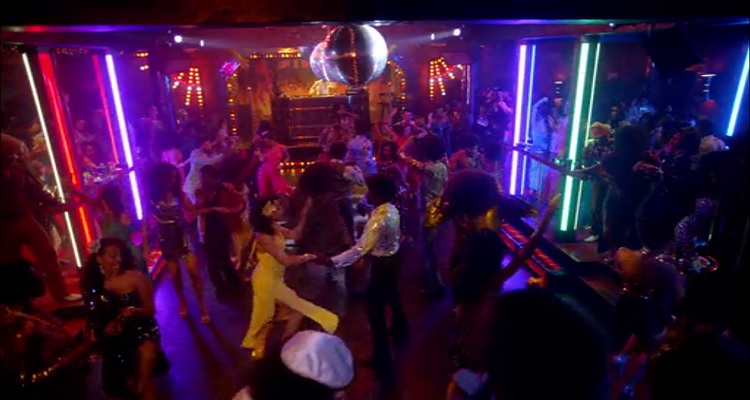 With a price tag of $120 million just to produce, and around $10 million for each episode produced, 'The Get Down' has a lot to live up to.
With Marco Polo previously holding the title of one of the most expensive series ever produced for Netflix, a new original series, "The Get Down," is now taking that crown.  The show premiered yesterday, and expectedly carries a huge amount of pressure.
Keeping in mind that most people prefer to not read spoilers, I'll keep the first episode breakdown as spoiler free and as quick as possible.  The first episode sets you right in 1996, with the concert of a major rap star relating how it was like to grow up in the late 70s in the Bronx.  It also chronicles the death of disco and the rise of hip-hop through the eyes of young African-American and Hispanic-American teenagers, who enjoy music, breaking a few rules every once in a while, and chasing girls, as they grow up in South Bronx.
Along for the iconic 70s ride are up-and-coming actors Justice Smith, Shameik Moore, Herizen F. Guardiola and Jaden Smith.  Well-established actors Giancarlo Esposito, Eric Bogosian, and Jimmy Smitts also come along to help out, with Jeriana San Juan, the show's costume designer, reportedly capturing Jimmy Smitts's reaction after putting on his 70s costume, "Well, there he is! There's my father!"
So, how was the first show received by critics?  Well, as best we can put it, it had mixed reviews.  The Guardian Brian Moylan's said, "[Creator] Baz Luhrmann's hip-hop drama needs a remix," and TVGuide.com's Malcolm Venable in his review, "How to Watch The Get Down…Past Its First Messy Episode."  Deadline's Dominic Patten gives a much better review: "The Get Down is not just the sum of its much-sampled parts but all about the groove – even if it takes a bit to find it."
With the rise of vinyl record sales by middle-aged music lovers, only time will tell if The Get Down provides solid returns on Netflix's $120 million investment.
Netflix Headquarters image by Mike K, licensed under Creative Commons Attribution 2.0 Generic (CC by 2.0)