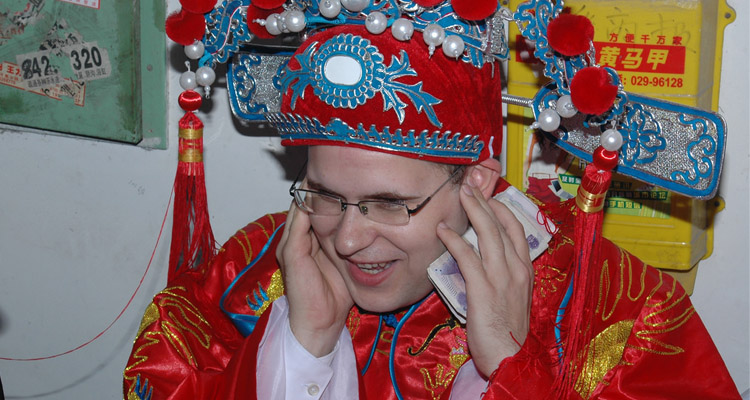 As we move away from the pay-for-music debate, we enter into a world of millions of publicly available songs that no one wants to listen to. Literally.
Now that anyone can release her music to the world with simply an internet connection, why is so much music being ignored?
+Want To Know Who The Best Digital Distribution Company Is?
The number one question I get asked by musicians is "why isn't anyone paying attention to us." There are many reasons for this. But here are the top 3:
+Fans Aren't Going To Pay For Music Anymore. And That's OK
1) Your Music Sucks
Sorry. I know this is hard to hear. But most music out is really not that good. Now, I know that music is (mostly) subjective. But even though your mom and lover tell you your music is great, it may not be just so. Even though you dropped $20,000 on your last album, it may, in fact, be a pile of dung. It's possible. Believe me. I've heard it far too many times. Before you furiously scroll to the comments to blast me, hear me out. I thought I was hot shit long before I was. Juuuuust kidding. But seriously, I thought my music was incredible when in reality it wasn't very good. Listening back to my early recordings, I can hear my shortcomings. But most artists are blinded by their own, unequivocal love of their music that it trumps what the majority of the listening audience thinks – it's just not that good.
So, how can you objectively decide if your music is shitty or not?
Do some market research. Labels do market research to help them figure out what audience to target, you can do this too. But first, you need to find out if you are any good.
AudioKite is one of the best (and most inexpensive) market research outlets out there. Basically, you can pay $20 to get 100 random people to listen and rate your song. You can pay more to get more listeners. You can filter by genre so folk lovers aren't rating your metal tune. You can use DMN's affiliate code AK-DMN for 30% off your report. If you distribute through Tunecore you can use Fan Reviews and ReverbNation has Crowd Review. These are both similar to AudioKite's market research platform. Or if you want full critiques from industry-heads, check out Fluence. You're paying for the "curator's" time (their term). And each curator on the platform has a different rate per minute (average is about $5/min). But it's a way to get through to some respected voices. MusicXray enables you to submit to opportunities, but you can also use it to get "Music Industry Professionals" (their term) to listen and rate your music. Yes, these "MIP's" are faceless. But they've all been vetted by MusicXray. They rate your song on 5 criteria: Composition, Production, Arrangement, Performance and Hit Potential.
Most will let you know where you rate against other artists ("Top 10%"). If your music is consistently rated low on all of these scales, it may be time to stop blaming others for your shortcomings and reevaluate your own damn music. You need to surround yourself with fewer people who only tell you what you want to hear and get some unfiltered opinions.
Throw less money around. If you pay someone enough money, they'll tell you whatever you want to hear. When your music is great, people will beg to work with you based on the earning potential it has. If you find yourself paying lots of people to do work for you, but very few people offering to work for you for free (or for a commission), there may be a reason for that.
2) Your Sound Isn't Current
This is a biggie. I hear so many incredibly polished records released this year – that sound like a pop/rock song straight out of the 90s.  Retro can be cool, but the problem is, 90s ain't retro (yet).  You have to challenge yourself to get out of your comfort zone.
Stop making music that sounds exactly like your favorite bands (from when you were in high school) with absolutely no modern twist!
You have to stay up on musical trends.   What are you bringing to the music world that is different?  Special.  Undeniable.
Team up with producers who you respect (who have made current sounding records).  They will help you bring your brilliant songs into the current age.
That being said, great music (regardless of production trends) will find a home.  It's just easier to get noticed if you make music that fits today's production standards and trends. I t seems that the 70s and 80s are coming back with a vengeance.  Funk anyone?  Synth pop anyone?  So all you 90s pop/rock lovers, if you really can't pull yourself from those Semi-Charmed guitar tones, sit tight for about 5-10 years and your (ahem their) sound may be 'hip' again.
Tip:
Make a list of 10 artists that rose to prominence in the last 5 years whom you dig.  Study their production.  What are they doing in studio that is making their record sound current?  Your producer will know if you don't.  It's a producer's job to keep up with this stuff.  But really, you should too.  Make a playlist of 30 of your favorite songs from the past 5 years.  Put it on repeat for a couple months.  You'll start to notice production trends.  And they will find a way into your creative process.
If you don't think artists and producers are in the studio referencing other hit records from the past few years for production ideas, you're out to lunch – at Bill Knapp's.
Above all, a great song is a great song.  Acoustic guitar and vocals or piano and vocals will always work. Once you start adding more elements, it pulls it into a 'vibe.'  If that vibe ain't hip, you're gonna have a hard time turning heads in the music (blog/playlist/label/tastemaker) world.
3) You Don't Have a Story
This is the hardest thing to hear for musicians: You need a story. When was the last time you read a song or album review that discussed the song structure, guitar tones, harmonic and melodic choices, drum tones, the pocket, innovative syncopation, varied time signatures or sonic flourishes?  The things that musicians get off to, reviewers and average listeners couldn't give two shits about.  What the reviews typically discuss is what sets this artist apart from every other artist on the planet – other than just great music.
What is your (non-musical) hook?  You need something for non-musicians to talk about.  Fans love to be in the know and to educate their friends on their new favorite band. Reviewers need something to talk about in addition to comparing your sound to other artists'.  The reason so many music reviewers compare new bands' to other artists, is because music reviewers don't actually know how to discuss the actual music – like musicians do.  And as much as you'd love it, their readers don't want a two page diatribe dissecting your sonic brilliance.  They want to latch onto a story about who you are that they can tell their friends.
It's the "he was discovered busking on the streets of LA and now has chart topping radio hits" story.  Adele's breakup albums.  Taylor Swift's love life.  The White Stripes' brother/sister/husband/wife confusion.  Meghan Trainor's behind the scenes songwriting career.  Bon Iver's northern woods of Wisconsin home recording.  Deadmau5′ giant, demented mouse head.  Lucius's coordinated (identical) costumes and hair styles.  Vulfpeck's Facebook Page and videos.
Or it's an interesting story around your song, album or music video. What sets it apart? Why should people give a shit?
Every artist says their new album is their best work.  Every artist passionately and unequivocally believes in their music.  Every artist thinks their music is great.  Are thousands of artists delusional?   Maybe. Or maybe they haven't figured out what tastemakers (and casual music fans) actually care about.
Yes, of course, you need to make great music.  But once you (think you) do, then what? Hopefully this gives you some direction.
Photo is by Jacob Montrasio from Flickr and used with the Creative Commons license