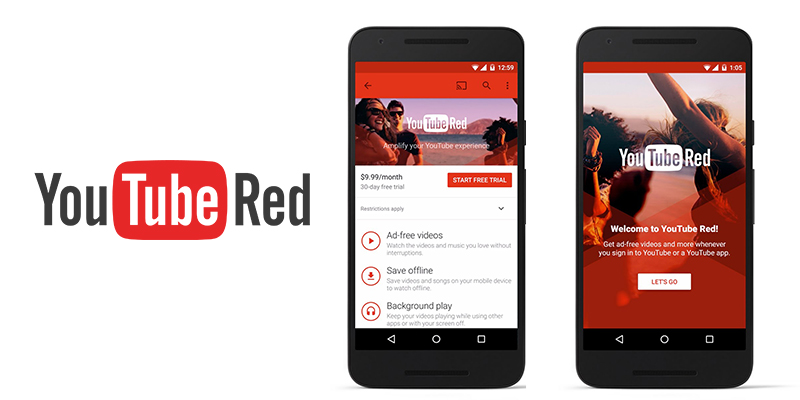 When YouTube Red first launched back in October, the biggest question was whether anyone would subscribe.  The second question was whether artists would finally get a decent paycheck.  Here's what the initial royalty statements look like.
YouTube's royalty payouts are the lowest in streaming, which is why the music industry has a serious problem with YouTube.  But if YouTube could get people to subscribe, that story could change pretty quickly.  Now, months later, we're starting to get a little clarity on both questions.
According to details in a royalty statement leaked to Digital Music News on Thursday, YouTube Red royalties are strongly competitive with Apple Music and Spotify.
In this statement, which involves a chill electronica catalog, the per-stream royalty after several thousands streams landed at $0.00759, or, 0.7 cents per stream.  Now, interestingly, the statement also included a separate accounting for publishing royalties, albeit for a drastically smaller amount.   Specifically, publishing-only payouts amounted to $0.0009751 per stream, or, $0.09 pennies, lifting the overall per-stream payout to roughly $0.008, or 0.8 cents per stream.
+ 17 Critical Facts About YouTube Red and YouTube Music
Here's the specific breakdown for each area, with the full-blown statement after that.  Keep in mind that it's actually very difficult to reach massive streams on YouTube Red, because, well, there don't seem to be many people paying for it.  Which means that this may never reach the scale required to truly become a meaningful revenue stream for artists.
Recordings:
Total Streams: 2,040
Cumulative Payout: $15.49066
Average: $0.00759 
Publishing:
Total Streams: 1582
Cumulative Payout: $1.54
Average: $0.0009751
And, here's the spreadsheet, which has been heavily redacted to protect the confidentiality of the label in question.  I will mention that AdRev is the one handling this.
Unfortunately, there doesn't seem to be a high payout bonanza that sometimes happens with premium services.  That's been the case with Microsoft Groove, whose Xbox-delivered streams strangely started averaging $4.65 per stream (yes, one stream).
And, for a look at the latest payouts from Spotify, Apple Music, Tidal, and YouTube, here's what one independent rap label recently discovered.  As you can see, for the vast majority of YouTube streams, which aren't subscription-based Red, the payouts are pretty paltry.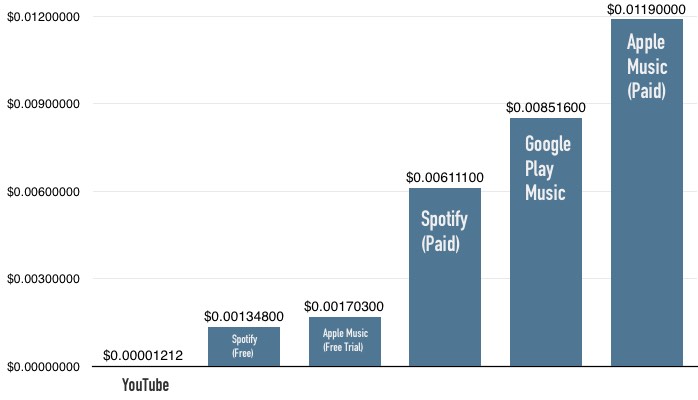 More detail on the above breakdowns here.
And, please share your statements with us!  Just send them to [email protected], we'll be sure to protect your confidentiality.