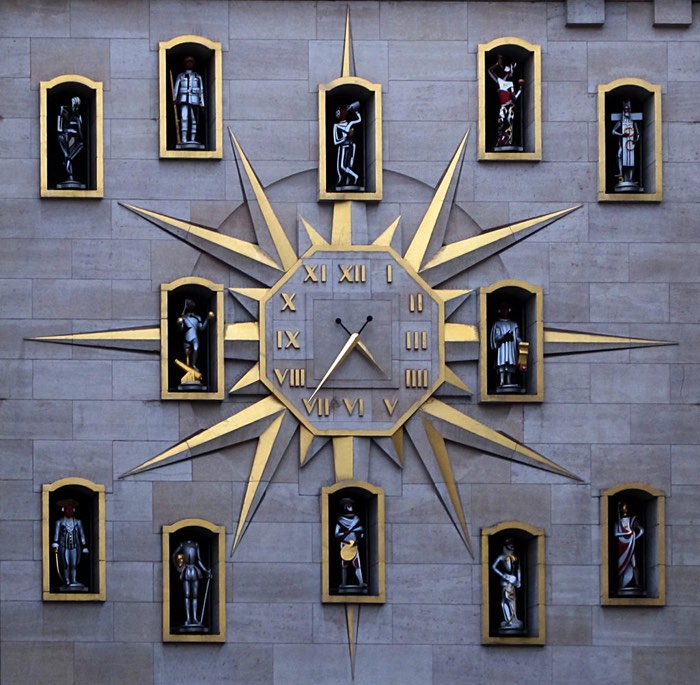 The biggest developments, trends, and blow-hard opinions in the music business last week…
If there's anything the music business loves, it's lawsuits…
First up: Steve Aoki, who somehow avoided any liability after stage-diving onto a fan and breaking her neck.  Hard Cafe in San Diego, the venue for the catastrophic leap, also got off after a California jury determined the fan should have known that Aoki would throw an inflated raft into the crowd, then jump into it (and onto her head).
Aoki did say sorry though!
+ Details: How to Stage Dive Onto a Fan, Break Her Neck, and Get Away With It (by Steve Aoki)
Elsewhere, Reddit refused to disclose identifying information about a poster who leaked a 21 Pilots track from the Suicide Squad soundtrack.  The leak created havoc at Atlantic Records, who issued the subpoena around the largely anonymous mega-forum.
+ Details: Reddit Protects Identity of Illegal Song Uploader…
Meanwhile, Ed Sheeran's lawyers are undoubtedly determining their next steps in a lawsuit filed by the heirs of a songwriter for Marvin Gaye's 'Let's Get It On'.  The lawsuit, blasted as frivolous by critics, does share a bass line and force Sheeran into an expensive settlement.
All of which raises the question: why isn't the industry doing anything to protect itself from an avalanche of upcoming plagiarism suits?  Glad you asked…
+ How to Stop Cockroach Lawyers from Eating the Songwriting Industry
In other legal barbs, Sia was slapped with a $2.1 million lawsuit by pissed-off fans in Tel Aviv, while the lawyers pursuing copyright abuse around 'Happy Birthday to You' by Warner Chappell were awarded $4.6 million in legal fees.
Over in music video land, controversy continued to broil around YouTube, though perhaps there's a reason why the video behemoth doesn't really care.  According to data just released, music-related content accounts for just 4.3 percent of overall YouTube traffic.   Elsewhere, leaked data about YouTube Red royalties emerged, while Vevo has just teamed up with Goldman Sachs to secure $500 million in financing.
Are Apple Music exclusives dicking over fans, not to mention the industry?  Frank Ocean became the latest artist to grant the mega-billionaire Apple an album exclusive, which was quickly followed by a surge in torrenting and illegal sharing.
Should the Super Bowl pay artists?  After not only refusing, but charging, artists, the NFL finally faced an artist that doesn't want to play ball.  That artist is Adele, who refused an offer to play the Super Bowl Halftime (though, the NFL subsequently denied extending a 'formal invitation').
Want to make an easy $50,000 streaming your music on Microsoft Groove?  Then you should read our exclusive story about an indie hip hop label that found themselves getting paid $5 for each individual stream.
Don't think vinyl is going to keep expanding?  Then you might want to check out our surprising piece, 'What the Vinyl Comeback Really Looks Like…'
Think you'll never get anyone to invest in your songwriting?  Then you should definitely disabuse your notions by reading our guest piece on songwriting advances, '13 Myths About Getting a Songwriting Advance'.
Think the Billboard album charts mean anything to anyone anymore?  Then you might want read our piece about chart-gaming, 'Why the Industry Must Kill the Billboard Album Charts…'
Why isn't anyone listening to your music?  Here are 'The Top 3 Reasons Why No One Is Listening To Your Music…'
Why does Spotify pay such terrible per-stream rates?  Daniel Adrian Sanchez examines that question here.
And, in case this weekly wrap-up has gotten you down, a new study shows that dancing, playing, and listening to music is scientifically proven to elevate moods and make people happier.
Keep reading Digital Music News for ongoing music business and technology coverage!