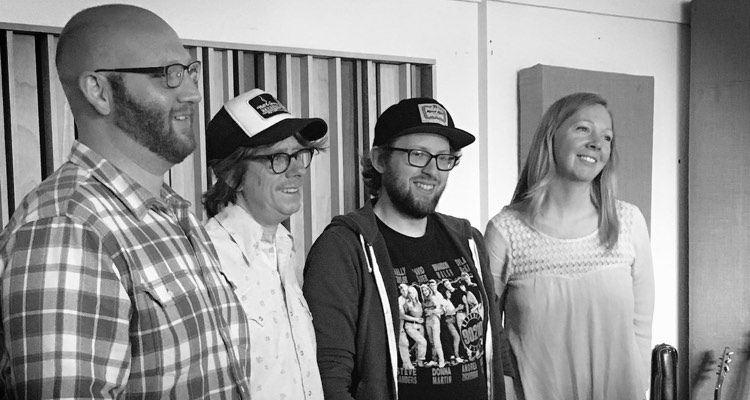 Aaron Meola (Tender Loving Empire); John Shepski (Fluff & Gravy); Blake Hickman (Good Cheer); Portia Sabin (Kill Rock Stars), all Portland-based record labels.
There's a lot of confusion in the music industry about record labels — what do they do these days? Can an artist succeed without one? How are indie labels different from majors?
We just partnered with Kill Rock Stars to dive into a number of pressing questions facing up-and-coming artists, especially those at critical junctures of their careers.  In a recent episode of her podcast, The Future of What, Kill Rock Stars president Portia Sabin took these questions to three fellow indie labels, Tender Loving Empire, Fluff & Gravy, and Good Cheer Records.
Despite the labels' varying ages, reach, and aesthetic, everyone in attendance could agree that the business related tasks that come with releasing a record are too much for one person, or band, to handle on their own.  It's a great and educational conversation that covers almost every aspect of what indie labels do, including re-emerging cassettes, the difficulties of vinyl, national and global expansion, distribution, major label partnerships, touring, photography, Bandcamp benefits, managing submissions, and managing artist expectations.
Image by Anna McClain, used with direct permission.