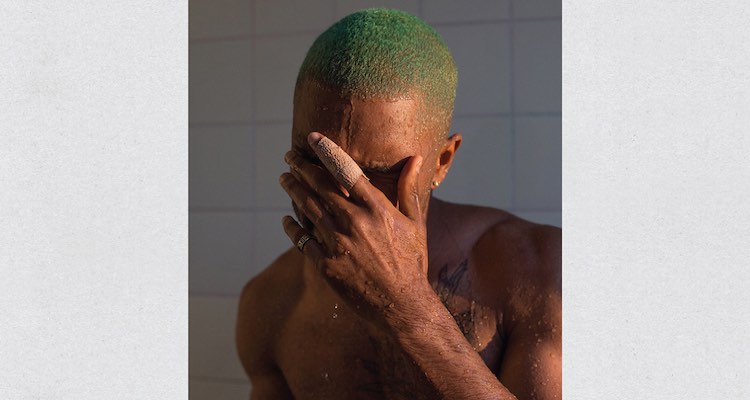 Cover of Frank Ocean's just-released Blonde (aka 'Blond')
Frank Ocean may have breached his contract terms with Def Jam Recordings and Universal Music Group, according to new allegations.
Frank Ocean may face serious legal ramifications for his recent release of two back-to-back albums, according to industry sources speaking with Digital Music News.  The major issue surrounds the release of 'Blonde,' alternatively titled 'Blond,' which was dropped just days after Ocean's multimedia album, 'Endless'.
'Endless' has now been confirmed to be the last album owed by Ocean under his contract with Def Jam, a subsidiary of Universal Music Group.  So what's the problem?  Insiders are now pointing to a conflict with the terms of that contract, which stipulates that Ocean is prohibited from rapid-releasing a new album directly after his last contractually-bound release.  The reason is that such a quick release complicates UMG's release strategy, while unfairly driving sales to the second album after significant marketing spend on the first.
Meanwhile, Apple is undoubtedly unhappy with the turn of events, especially after paying a massive advance to Ocean for the exclusive rights to distribute those albums.   That advance was rumored to be in the millions, and part of a strategy to draw more users to Apple Music (instead of Spotify).
But that strategy seems to be backfiring for Apple, especially since free, illegal copies of both albums have been readily available across Google Drive, Dropbox, and SoundCloud, not to mention endless sites and torrents.  That was being partly fueled by Reddit, where Ocean superfans were trading tips on where to find the albums without having to subscribe to Apple Music.
Although some of that activity is expected, enforcement from rights owners UMG, Def Jam, and Ocean appeared lax.  Perhaps that was all by design, especially since Ocean (and his label) achieved maximum exposure while still serving an Apple 'exclusive'.  But peeling the onion a little further, it now appears that Ocean has successfully outsmarted two multi-billion dollar media companies: Apple and Universal Music Group.  In the case of Apple, Ocean received a juicy paycheck without compromising his broader audience exposure, thanks to the massive, non-stop leaks.  As for Def Jam/UMG, the second ploy could present a sticky legal problem.
Meanwhile, a legal action from Apple Music is doubtful, though the company took the rare step of threatening Digital Music News for covering the rash of leaks on both albums.  That is largely unprecedented given that Apple isn't the copyright owner of either release.  But the move is doubly strange considering that links on Google and Dropbox remained live for days after the album releases.  So why wasn't Apple simply hassling those companies, who were actually hosting the illicit copies?
Sounds like a gigantic legal clusterf*&k, though Def Jam and Universal are undoubtedly considering the PR backlash that could accompany a legal action against Ocean.  That said, lawyers could be jockeying ahead of a possible filing, with a potential settlement involving a piece of 'Blonde' revenues.
More as this develops.
Pictured: cover of Ocean's ex-UMG 'Blond' release.