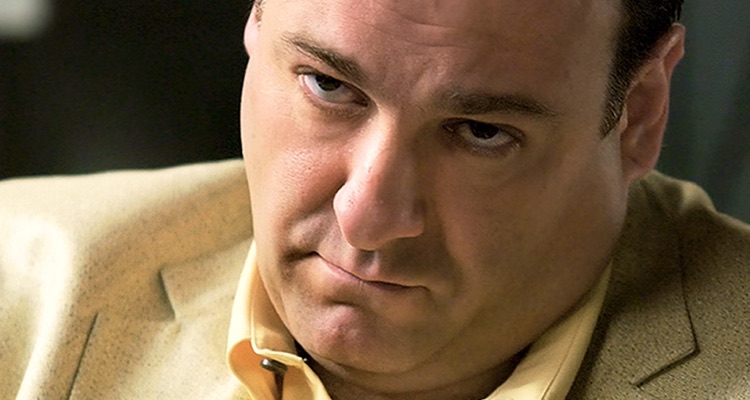 Apple launched a disastrous Frank Ocean 'exclusive'.  Now, they're taking it out on Digital Music News with legal threats.
Apple has now threatened legal action against Digital Music News for reporting on multiple leaks of Frank Ocean's latest album, 'Blonde'.  'Blonde,' alternatively spelled 'Blond,' is one of two Ocean albums released in rapid succession last week, with both quickly leaked across dozens of different file-hosting, file-sharing, torrent, and streaming platforms within 24 hours.
That includes high-profile and embarrassing leaks on both Google Drive and SoundCloud, both of whom offered one or both of Frank Ocean's albums for free, for multiple days after the release.  Digital Music News reported on both of these breaches, specifically involving 'Blond,' and Apple quickly retaliated by alleging that Digital Music News was facilitating copyright piracy by drawing attention to the leaks.
The articles were more specifically focused on the issues associated with streaming exclusives, including calamitous leaks that can result.  But the article also raised difficult questions over why both Google and SoundCloud were getting away with offering the illegal copies over a multi-day period, and openly flouting Apple's exclusive in the process.
In a demand letter sent by Apple agent Douglas Kassem of anti-infringement group GrayZone, Inc., two articles discussing 'Blonde' leaks on Google Drive and SoundCloud were cited as containing 'UNAUTHORIZED MATERIAL IN CONNECTION WITH FRANK OCEAN,' with a demand to delete both articles or suffer unspecific damages or legal action.
Apparently, the first attempt to reach us was unsuccessful, but that could be due to the use of 'ALL CAPS' in the title, which can quickly relegate messages to spam folders.  The first warning may have also been sent to a nonexistent email box at Digital Music News, based on the addresses listed on the second note received (which included a combination of unknown and real addresses).
We're unaware of any phone calls or mailed correspondence from either GrayZone or Apple.
Sloppily, the GrayZone email that eventually reached us was titled, 'URGENT – [SECOND] NOTICE OF INFRINGEMENT AND DECLARATION: APPLE MUSIC | Frank Ocean [digitalmusicnews.com],' but didn't even specify why the articles themselves were deemed to be infringing.  Guessing, we offered to immediately remove the links to the folders and SoundCloud pages, even though Google and SoundCloud were hosting the material, but flatly refused to remove the articles.
Both articles are still live.
We then contacted Apple media representative Tom Neumyr concerning the threats, but did not hear back from either Apple proper or GrayZone.  Amazingly, Google Drive only removed the folder containing the album days after we received this threat, while SoundCloud still has multiple copies of the album available to users.  All of which raises the question: why was Apple threatening Digital Music News, when the actual companies hosting the album — Google and SoundCloud — had yet to comply (and still haven't complied)?
That may be answered by who actually owns the rights to 'Blonde': Frank Ocean.  Indeed, without a demand from the actual rights owner, in this case the artist (who released the album freshly out of his UMG contract), Google, SoundCloud, or anyone else doesn't have to honor a DMCA takedown notice.  Why Google ultimately removed the offending, publicly-available folder on Drive is anyone's guess, though the delay offers yet another aspect to a disastrous Apple Music launch.
Tellingly, in the legal demand to Digital Music News, Apple claims to be the IP owner, which doesn't quite sound right.  Sounds like a classic case of overreach, though that rarely holds back lawyers when it comes to C&Ds and threatening letters.  Here's the suspicious excerpt (full letter below):
APPLE MUSIC
I, the undersigned, do solemnly and sincerely declare and CERTIFY UNDER
PENALTY OF PERJURY that:
1. I am the owner or an agent authorized to act on behalf of the owner of
certain intellectual property rights, said owner being named APPLE ("IP
Owner").
2. I have a good faith belief that the materials identified above are not
authorized by the above IP Owner, its agent, or the law and therefore
infringe the IP Owner's rights.
Perhaps this is all an attempt by Apple to take matters into its own hands.  It now appears that Universal Music Group and Frank Ocean purposely refrained from curbing infringement of their own albums, even though Apple Music was rumored to have paid millions for exclusive rights to release both.  But without the cooperation of rights owners, Apple's efforts were completely diluted, while both UMG and Ocean gained heavy upside by exposing the album to the widest audience possible.
Days later, UMG chief Lucian Grainge declared an end to all digital exclusives, according to information leaked by Bob Lefsetz, a major slap against Apple's streaming strategy.
The following is the complete letter sent to Digital Music News.