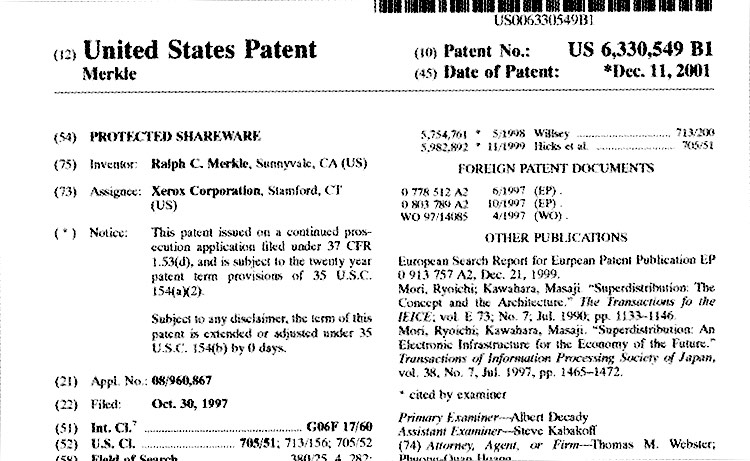 It looks like a patent troll, acts like a patent troll, and sues like a patent troll…
The following is a Digital Music News exclusive and breaking story.  We'd like to thank the Wall Street Journal, New York Times, Billboard, Forbes, and especially the New York Post for properly crediting DMN on their coverage of this matter.
Venadium LLC, better known for filing lawsuits in the Texas Eastern District against Apple, Best Buy, BuzzFeed, Logitech, and a litany of large tech giants, has now taken aim at streaming service giant, Spotify.
In court documents obtained exclusively by Digital Music News, Venadium LLC, is suing Spotify for allegedly infringing on their U.S. patent 6,330,549 titled, "Protected Shareware." According to Venadium, Spotify "makes, uses, sells, offers for sale, or imports one or more products that infringe" on this patent dating back to 2001.
The filing has the appearance of being copied and pasted to include Spotify, with similarity to all of its other lawsuits.  Several cases have already been terminated on a "likely settlement."
Almost nothing is known about Venadium LLC other than an address that appear on court documents.  Search engine results only turn up other large companies Venadium has sued, with exactly similar filing dates, making it likely that Venadium is only a company created to sue on the basis of a vague patent claim.
These companies often earn the dubious award of being known as "patent trolls," of which Venadium may qualify within frustrated tech circles.  The Eastern District of Texas is a well-known breeding ground and lawsuit haven for dubious, 'patent troll' type cases, with an 88% win for plaintiffs in patent infringement lawsuits, compared to a nationwide average of 68% (at least back in 2006).
Venadium claims in their lawsuit that their patent provides a method for,
"protecting a computer program… from unauthorized use… independently of any methodology for distributing the computer program to prospective users…. including an embedded protective code, Diffie-Hellman, and Hashed-based message authentication code."
If this claim is true, then the entire internet, including the famed dark and deep web, is in a lot of trouble.  The actual patent claim appears to be, at first-glance, absolutely dubious, with Venadium claiming it holds a patent for authorization.  That includes access privileges for Spotify for paid subscribers.
We'll be attaching the actual court filings and patents shortly.
Trolls image by Ysingrinus, licensed under Creative Commons Attribution 2.0 Generic (CC by 2.0)