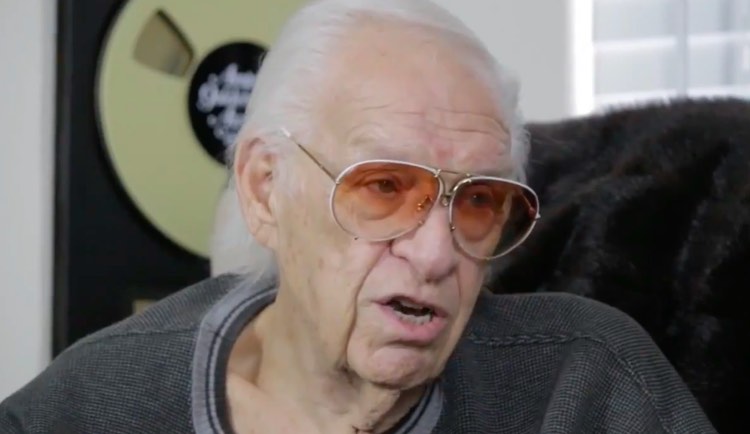 Jerry Heller: 1940-2016.
Jerry Heller, the original manager of rap group N.W.A and a controversial figure in West Coast rap, has been pronounced dead after suffering a heart attack and a resulting car accident.  Heller passed away at the Los Robles Hospital in Los Angeles suburb of Thousand Oaks on either Friday evening or early Saturday.  He was 75.
+ 29 Reasons Why Jerry Heller Is Suing the Producers of 'Straight Outta Compton'
Jerry Heller, portrayed as the 'evil manager' of N.W.A by Paul Giamatti in the 2015 film, Straight Outta Compton, ultimately sued the principals of the movie for $250 million in damages.  That suit, which argued false portrayal and damages from defamation, was ongoing at the time of Heller's death on Friday evening.
The action will likely be shelved given legal limitations surrounding defamation lawsuits involving deceased individuals.
In Straight Outta Compton, Heller was cast as a complicated figure, but ultimately a crooked one.  By backing the polarizing rap group, Heller displayed considerable music, fashion, and business acumen, as well as a willingness to enter extremely risky situations.  Indeed, without Jerry Heller's involvement, it's questionable whether N.W.A would have gotten off the ground, though Heller was ultimately accused — rightfully or otherwise — of squirreling money from members like Ice Cube while executing shady business arrangements.
Actually, both Ice Cube and Dr. Dre, also a pivotal member of N.W.A, directly accused Heller of stealing money from them.  Part of that played into a core relationship between Jerry Heller and Eric 'Eazy-E' Wright, who remained business partners with Heller after the group dissolved.  Whether those accusations are accurate remains unclear, with endless trash-talking and acrimony occurring between almost every member of the group.
In Hollywood, where villains and superheroes drive storylines, Heller quickly came out the bad guy.  Heller, who felt vilified and unfairly portrayed, subsequently launched the defamation suit.