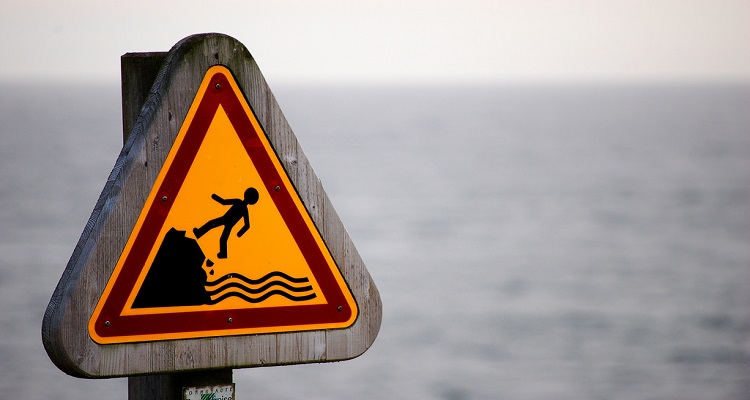 It was a complicated week in the lawsuit scene, a surprisingly solid week for Spotify and Twitter, and a pretty bad one for Chris Brown. Here's the music business weekly wrap-up…
The past week in the music business has been like a wild roller coaster. You got on it without realizing it was malfunctioning. First, things started off great. You had the regular ups and downs. Your heart was pounding, and you could feel the adrenaline rushing through your veins. Then, suddenly, it stopped without warning, and you had to wait until the rescue crews arrived to pull you down to safety.
We first started off the week with a guest post from David Israelite, CEO of the National Music Publishers' Association. He argued against Jody Dunitz's post where she stated that songwriters were being left out in the cold by BMI and ASCAP. It's an interesting read worth checking out for those who want to find out about the inner workings of the music business, especially what songwriters have to deal with. Here's a quick treat for you:
"In her recent piece, she confuses many of the current battles happening in the music industry in an effort to pit publishers and songwriters against record labels and artists – when our real battle is with the digital services who seek to pay us lower royalty rates, and the outdated government regulations that allow them to do so."

Elsewhere, we reported on the MTV VMA ratings taking a not-so-surprising downward plunge, adding to the theory that the VMAs might just be a thing of the past.
The week also started off with an excellent piece from Ari Herstand, known for his lengthy-but-captivating thought pieces that provoke discussion. He took the time to comment on the founder of the Dead Kennedys's statement, who said that the "Internet is a Plantation Share Cropper System." Indeed, this post was probably one of the most commented on throughout the entire week. Here's a quick appetizer for those looking to be challenged in their thinking:
"We are in a renaissance period in the music industry.  And while all the oldsters and the ignorant press who solely use sources from the major label and publishing world lament about how tech is crushing their music industry, a quiet majority of creators are paving a new way to build a music career."
We also talked about an interesting study done by Music Watch that found 90% of music streamers either listening to playlists created by others, or creating their very own. DMN Poster Mysterious even commented that playlists took over his or her life. Another interesting fact in this study is that we can't put the nail on the radio coffin just yet, as 80% of music streamers still listen to normal AM/FM radio.
Tuesday was anything but calm, as the morning started off with an alleged robbery and then the eventual arrest of R&B and hip-hop star Chris Brown, who posted an inflammatory Instagram video right before being arrested. We're pretty sure that the video will be used against him in court.
Twitter also announced their strongest push to video yet, upgrading their video platform and even boasting about a 70% revenue share with U.S. based content creators, with YouTube and Facebook currently giving around 55%. There's just one huge problem that an anonymous user noted in the news: this doesn't allow non-Amplify partners to include advertising in videos.
Sonos proved that it had bitten off more than it could chew in underestimating tech giant Amazon in the past, as they announced in an event in New York City that their speakers would provide Alexa support in 2017 through a free software upgrade.
Editor-in-chief Paul Resnikoff also found that releasing your album on all music streaming services actually lowered piracy (who knew?), as Britney Spears's newest album "Glory" could barely be found in the pirating scene.
As if Tuesday wasn't loud enough already, we also got wind of Facebook testing out autoplay videos with the sound turned on by default. The tests are currently being done in Australia, but if they prove successful, expect your Facebook feeds to get even louder.
Tuesday was also time to put famed cartoon star Bob the Builder to work, as The New York Post reported that Spotify is about to lift the paywall high. Some new music content available only for paid subscribers, leading one user to cheer and another to cautiously warn,
"The new model will be good if it manages to make more music available on Spotify, as long as it doesn't backfire somehow."
Elsewhere, Israeli startup Revelator earned $2.5 million in fundraising.
Wednesday provided a satisfying end for the tumultuous month of August as Pharrell Williams and Robin Thicke found that they wouldn't be going up against the Gaye Estate alone, as 212 stars signed their names in support of their appeal at the Ninth Circuit Court of Appeals. We posted the court documents and broke down their argument. Even more intriguing was the support received by non-profit group Public Knowledge. In their argument, they wrote that borrowing music elements is both expected and should be encouraged by copyright law, and is also not the same as stealing, leading one user to hilariously remark,
"In order to "borrow" you have to ask permission. You're borrowing something that belongs to someone else. Otherwise it's taking not borrowing. My mother taught me this when I was 2 years old."
Our editor also covered how easy it is to access Spotify in Russia, which provoked a long discussion among our readers, and Spotify subtly thanking Britney Spears for jumping off the timed exclusive bandwagon on Glory.
Writer Robert Klembas also continued on the third part on his "Crash Course on Mechanical Royalties," a series which one user replied "was badly needed," and leading another to write, "Thank you Robert for highlighting THIS…" (We'll stop here for family-minded users).
Thursday wasn't any better, as we covered what looks to be a copyright troll suing Spotify over a somewhat vague license in — you guessed it — Eastern Texas. Some Spotify users were also received requests from Spotify to change their passwords, after an unnamed service was hacked.
Thursday seemed to be just another slow news day, right up until we posted two pieces, which stirred up discussion here at Digital Music News. We covered why real celebrities can't relate to "YouTube Celebrity problems," with a breakdown of how much celebs are actually earning. Also, we wrote that the "Big 3" Music Streaming Services have to pay at least $1.6 million A DAY in major label guarantees, leading one user to reply,
"The damage they do to music business is worth at least $20M a day!"
Friday proved to be a good day in court for some, but a terrible loss for others, as Beyoncé's Lemonade was thrown out, but Rolling Stone Magazine finding out the hard way that you can't write a false, damaging story without some legal repercussions. BMG also told a judge that American ISPs RCN and Windstream can't escape their responsibilities and filed a motion to have RCN and Windstream's declaratory judgments dismissed.
Caution image by ☰☵ Michele M.F., licensed under Creative Commons Attribution 2.0 Generic (CC by 2.0)