Headphone jack, how iPhone 7 users miss you so…
The announcement of Apple's decision to remove the 100-year old 3.5 mm jack from their new iPhone wasn't well-received..  The big question that most iPhone users with wired headphones asked right up to the Apple Keynote presentation was, "How will I listen to my music now?"  Twitter user TheMarcStone tweeted that with the release of the iPhone 7,
"Now you have to choose to either charge your phone or listen to music."
The famed iPhone 7 AirPods won't ship until October, and most iPhone 7 users are in a mad dash to find the best Lightning connecter and wired headphone port.  So, what should new iPhone 7 users do now?  How will they be able to listen to their favorite music or podcasts and charge their phone at the same time?
Should they just downgrade their iPhone 7 down to an iPhone 6?
Don't worry, dear reader.   Belkin's here to say the day. Say hello to their brand-new "Lightning Audio + Charge RockStar." Using this dongle from Belkin, iPhone 7 users will be able to charge their cell phone and listen to music with Lightning-equipped headphones.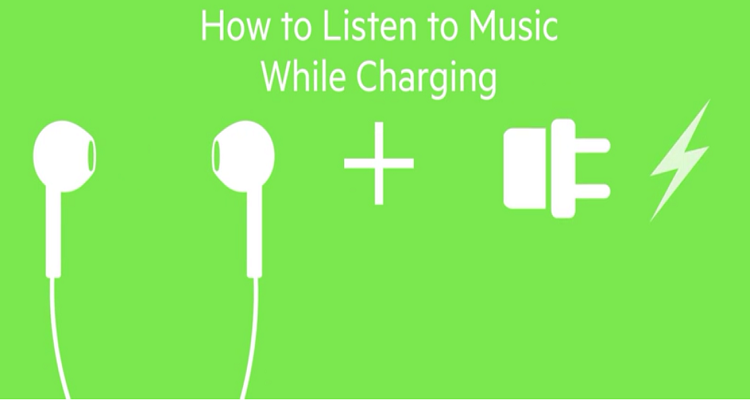 According to Belkin's product description, the RockStar makes it possible "to listen to Lightning Audio while charging your iPhone 7 and iPhone 7 Plus." You can also enjoy your favorite music or just talk through the Lightning Audio headphones while you're charging your new device.
How does this product work? Simple. You first connect the dongle to your iPhone 7's Lightning port. Then, you can connect the RockStar earphones or another Lightning-enabled earphones to the device. Finally, you connect your charger and you're set to go. The only downside is that you probably won't be able to pick up this item until October 10, which is the expected sale date for Belkin's RockStar.
Is this item limited to only iPhone 7 and iPhone 7 Plus users? Nope. Belkin states on their website that this device will work on any Lightning device that runs iOS 10 "or later". The "later" part is Belkin's bet that Apple won't be turning back on the decision to remove the headphone jack. So apparently, it's time to love the dongle again. Or we can start a new trend on Twitter. Maybe we can call it the #DongleRevolution.
Only time will tell if we can actually start this trend or not. I'm personally learning towards the latter.