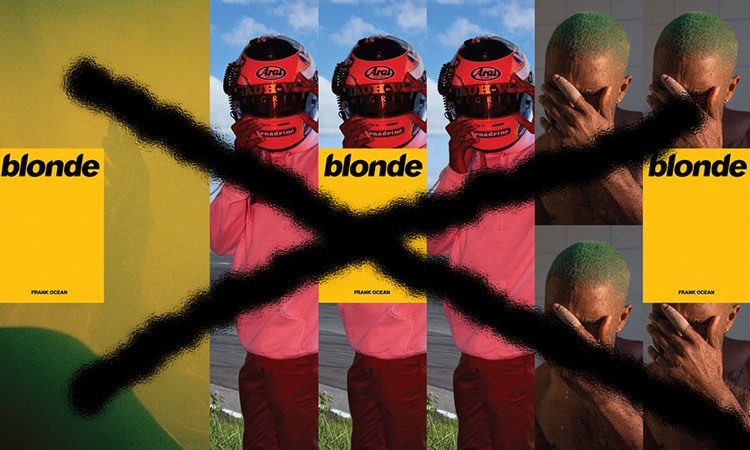 Frank Ocean's latest album, Blonde, is now available on Spotify.  But you probably didn't know that.
On Friday, Frank Ocean's latest album, Blonde, became available on Spotify.  That followed a multi-week exclusive release period on Apple Music, which might explain why this album is barely being promoted at all on Spotify.  In fact, a lot of potential fans won't even know it exists.
The development isn't surprising.  Just last month, a number of unnamed major label executives claimed that Spotify has been intentionally burying Apple Music exclusive releases after they are more widely released, in retaliation for favoring a competitor.  Spotify quickly denied the allegations, though more and more evidence is emerging to support those claims.  That includes a near-burying of Blonde over the weekend.
If you know what you're looking for, you can find this album.  But Spotify definitely isn't helping people find Blonde.  Despite being one of the hottest new arrivals on the platform over the weekend, a quick check of the Spotify desktop app found Blonde completely absent from an extensive list of new releases.
In fact, the album somehow didn't make the list of the 500 top album releases currently available on Spotify, updated on Friday.  Even more glaring is that Blonde is somehow missing from Spotify's list of 500 new Hip Hop releases.  Frank Ocean is also nowhere to be found on the Spotify's page dedicated to Hip Hop.
In fact, Ocean isn't presented at all on the front page, even though Blonde is easily one of the biggest album releases this year.
The situation grows even more obvious on Spotify's frontline playlist, 'New Music Friday'.  Blonde was released on Friday, yet somehow, not one of the tracks from that album are featured in the 60-song playlist.  Instead, Lady Gaga's 'Perfect Illusion,' from the album of the same name, is positioned as the number one track.
Blonde doesn't seem to be getting recommended to rap fans, even to those listening to similar artists.  In my case, I've been listening to a lot of Chance the Rapper, Desiigner, and Post Malone over the past few weeks.  Perhaps you could argue those aren't tight enough matches, but that certainly makes me more likely to care about Frank Ocean than someone listening to Coldplay and Lady Gaga all day.
Yet again, not one of the tracks from Blonde found it into the recommended pile (see above).
Any questions?