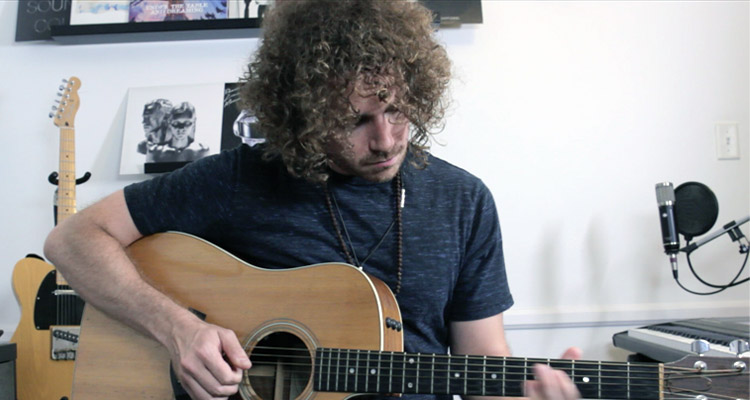 As the battles rage on in Washington over the recent DOJ ruling for 100% licensing of compositions and the Songwriter Equity Act continues to sit in purgatory in the halls of the do-nothing Congress, it's time we rethink how to approach songwriter royalties. Because clearly, relying on the laws to properly compensate songwriters is a losing (and timely) battle. By the time they figure it all out, many songwriters will have packed in their guitars for non-starvation careers – like working at Starbucks.
I want to make something very clear from the get go. I am not a tech basher. I am not a doom and gloom musician-blogger. It is the greatest time to be an independent musician in the history of the music business.
But this isn't about indie musicians. This is about songwriters.
Many of my fellow DIYers are now confused. Because so many of us are both – musician/songwriters. But there are hundreds of incredibly talented songwriters who are not Artists with a capital A. In that, they aren't touring, gigging out much, releasing music under their own name or band name, but rather, are writing songs every day with the hopes of getting them cut by Artists with a capital A.
Now, let's look at the problems which we've all heard about. Even people completely outside the music industry have read Kevin Kadish's "My Song Was Played 178 Million Times and I Was Paid $5,769" piece or Aloe Blacc's "Streaming Services Need To Pay Songwriters Fairly" where he stated "In return for co-writing a major hit song, I've earned less than $4,000 domestically from the largest digital music service." But unfortunately these stories got completely convoluted and lost in translation where publications (including Digital Music News) mistakenly reported that Kadish's plays occurred on Spotify. (They were actually on Pandora – a radio service which calculates plays completely differently). But everyone just reads the headlines. This headline initially said "178 Million Times On Spotify." Spotify has been the default "bad guy" whenever the royalty debate occurs.
But, as recently revealed by Mark Mulligan, Spotify is actually paying out about 82% of their revenue, in part, because of massive guaranteed payments (estimated at $1.6 million A DAY) paid directly to labels for the rights to use their catalogs on the service. Talk about a shakedown.
And with Spotify paying out so much of their total revenue, they clearly are not the problem. But they have taken most of the flack and have gotten such a bad name over the years that many are still boycotting the service on principle. Last night while I was in a writing session, my co-writer/producer (not an Artist) pulled up a YouTube video to search for a Bee Gees song to reference. I said "still haven't jumped on the Spotify train yet huh," to which he replied "I can't support Spotify. They don't pay."
But YouTube pays WAY less. Publicly, they state that they pay out 55% of their ad revenue to "rights holders," but really most of that goes directly to the major labels as well.
But as one indie label revealed from their royalty statements, YouTube is only paying about $.000012 (yes four fucking zeros) per stream, whereas Spotify (on their same royalty report) paid an average of $.0037 (combined paid and free users) per stream. But, again, to reiterate these were payments to the label. Songwriter royalties are paid to publishers from streaming services and they are MUCH less.
So, tell me again why you're mad at Spotify and not YouTube?
We've all heard of the 9.1 cents per download/sale mechanical royalty rate owed to songwriters. Cost per stream is much lower (about 1/10 the amount paid to labels/artists). So in the above example, Spotify is paying about $.00037 per stream for mechanical royalties.
And YouTube doesn't pay mechanical royalties altogether because it's video and only requires synch and performance licenses. And really, YouTube is able to hide behind DMCA Safe Harbor clauses so any user can upload any song without a synch license and publishers only get paid if the video/song is caught by YouTube's Content ID and then monetized (slap an ad on it). Far from a perfect system. But the royalty rate, rest assured, is well below the $.000012 paid to labels. Some estimate around 15% of that.
+How To Legally Release Cover Videos On YouTube
You can rage on over low royalties paid by streaming services, but why?
Spotify is paying out anywhere from 70% – 82% of its total revenue to rights owners (publishers/labels/songwriters/artists). YouTube is paying 55%. Apple is paying 70%. Pandora is paying 50%.
Do I think YouTube and Pandora should pay more? Yes, of course. But, what does that even mean? Pay more to whom? How? For what purpose?
The problem with the entire songwriter royalty debate is that most partaking in the debate haven't a clue what they're talking about.
A typical conversation goes like this:
"Songwriters need to get paid more!"
"Yeah! From who?"
"Spotify!"
"Yeah! Fuck Spotify. How do we get them to pay more?"
"We need better laws!"
"Ugh, our government sucks."
"Yeah."
Long silence.
"Oh have you heard the new Justin Timberlake track?"
"No."
"I have it right here" (cues it up on Spotify).
"It's a banger!"
No one ever talks about a current business model that actually pays songwriters really well: synch licensing.
For most commercials, TV shows, film, and trailer synch placements the up front license fee to use the song is split 50/50: Label/Publisher or Artist/Songwriter.
So, if the commercial pays $100,000 for the song, typically $50,000 is paid for the use of the composition and $50,000 is paid for the use of the recording.
It's time for songwriters to demand equal pay across the board!
Why does an artist/label deserve 10x more than the songwriter/publisher? These rates are completely outdated. Sure, at one point in time, the label covered all costs of an artist's development and put tons into marketing and only made money off of record sales.
Now that labels aren't really developing artists anymore and are, more times than not, striking 360 deals (where they take a cut of every part of an artist's career from touring and merchandising to sponsorships and even meet and greets), they have no justification to demand 10x more for record earnings. Especially because they're getting huge guarantees from most streaming services!
Well, the government set the horribly low mechanical royalty rate of 9.1 cents per download and an insanely complicated formula to calculate streams.
The problem with relying on the government to set the royalty rates is that the rates are decided based on how convincing the lobbyists are (and how generous the parties are with campaign donations). Our government is a completely fucked system. Congress rarely does what they believe is right, but what they believe will earn them the most campaign money. Because Google, Pandora, etc have the most money and lobbyists, they are able to influence congress a hell of a lot more than songwriters.
So, what's the solution?
Stop waiting for government to set the rates! Don't look to outdated revenue splits for 'how it should be.' It doesn't need to be what it is.
Just because labels are required (by law) to pay 9.1 cents per download to the songwriter (for the mechanical royalty) doesn't mean they can't pay more. Hell, they've been getting songwriters to agree to LESS for years under the slimy "controlled composition clause."
Keep it equal across the board:
$100 is earned from downloads/streams, $50 goes to the publisher (songwriter), $50 goes to the label (artist). $100 is earned from radio royalties, $50 goes to the publisher (songwriter), $50 goes to the label (artist).
I know I know, it sounds simple and reasonable but just can't work right? Well, it can. Here's how:
So, the reason synch licenses are typically 50/50 is because you can't use a song without negotiating with the label and publisher for a rate to use the song. And oftentimes they have Most Favored Nations clauses where each side will make no less than what the other side is making.
Sales / Streams:
Ok, so how does this work for sales and (interactive) streams (like from Spotify and Apple Music) when the government sets the mechanical royalty rate for songwriters? Simple, make the label make up the difference. Labels pay producers all the time based on record earnings (on top of their fee). Oftentimes from the first dollar earned (no expenses need to be recouped). So if a song earns $100,000 and the producer has 5 points, the producer earns $5,000. Oftentimes the producer makes more than the artist up front (because the artist needs to recoup all expenses and the advance). If the songwriter is currently making about 10% of the royalties from mechanicals, the songwriter should demand an additional 40% from dollar one on record earnings (50% total). Yeah, you're laughing right now "labels will never agree to this!" Well if every songwriter bound together and refused to co-write with a label's artist unless the label agreed to pay them 50% of the song's earnings, shit would change. Time to start a songwriter's union?
Yeah, the major labels are the most stubborn and will be the last to come around to this, but let's not forget that you don't need a major label to have a music career these days. On the contrary, in the new music business you are better off without a major label.
If all the hit songwriters starting only writing for indie artists, the power structure would dramatically change. Indie labels (and DIY artists) would be much more willing (initially) to agree to these kinds of breakdowns.
I know you're saying that the labels (and DIY artists) are funding the promotion and creation of the song. There are recording and marketing costs that the songwriter doesn't need to pay for so why should they make money when the label/artist isn't? Good question. The answer is, it's not black and white. Be reasonable. Whaaaa?
It ain't hard.
Major labels have boat loads of money and if they're making advances from streaming services and getting a cut of the entire artist's career, they can't claim they can't afford this. They can. Songwriters should earn from dollar one (no expenses off the top).
If an indie label is covering recording costs, then sure, take those off the top before anyone earns anything. Totally reasonable.
If a DIYer is funding the record and putting money into marketing, then it's totally reasonable to deduct those expenses before any royalty splits happen.
But, all you artists (and attorneys negotiating major label deals) out there, don't you dare let the labels deduct songwriter royalties from your meager royalty rates. These newfound songwriter royalties should not have to be recouped by you. If the label is taking 88% of your money, they sure as hell can afford to pay your co-writers (and YOU if you're also the writer) their fair share.
Radio Royalties:
Radio is a bit more difficult. Currently, digital radio pays about 10x more to SoundExchange (who then pay labels and artists) than the PROs (which then pay publishers and songwriters). This is what the Songwriter Equity Act is looking to fix: the ability for the PROs to negotiate higher rates. Pandora is said to pay 50% of their total revenue for royalties. Well, they should be paying more. If Apple, Tidal and Spotify are paying at least 70%, Pandora should be paying 70% or more. How to get them to do that? Well, that's another topic for another article. But at least it's something to work towards.
But, remember, when we're discussing Pandora, we're talking about radio. And terrestrial radio (AM/FM) doesn't pay artists/labels anything for performance royalties. This needs to change also. So when Kevin Kadish talks about his Pandora plays, he's talking about what ASCAP paid him from Pandora. He didn't mention how much he earned from terrestrial radio. The entire system needs to change. We need to work towards 50/50 across the board.
But Then Won't Artists Lose Out?
The thing is, artists have the platform and the fan base. They will always be able to find a way to make money. They can tour, sell merch, get sponsorships, go direct-to-fan. Songwriters don't have this luxury. Also, artists don't need to make less for songwriters to make more. Major labels do.
If the labels really believe they are supporting creativity, start to pay songwriters more.
It's time to reimagine the possibilities and solutions. Any questions?