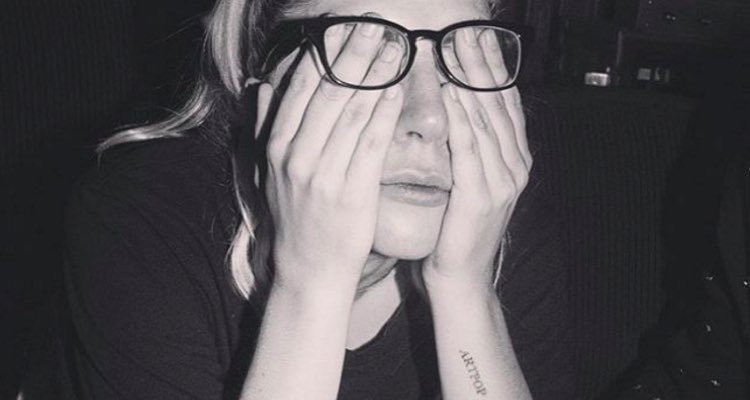 "I told my label that if they signed those contracts with Apple Music and Tidal, I'd leak all my own new music." — Lady Gaga, during an interview Wednesday.
Lady Gaga not only doesn't want an Apple Music exclusive for her upcoming album, titled Joanne, but she's threatened to leak her album if it happens.  That also goes for TIDAL, the other streaming music service inking high-priced exclusives from the likes of Kanye and Beyonce.  "I told my label that if they signed those contracts with Apple Music & Tidal, I'd leak all my own new music," Lady Gaga told Zane Lowe on Beats 1, which is ironically Apple Music's radio service.
The move seems to follow a similar move from Britney Spears, who is rumored to have bailed on an Apple Music exclusive earlier this month.  Both artists are undoubtedly reacting to negative fan reaction to limited exclusives, not to mention surges in piracy.
But the bigger whiplash is coming from Spotify, rumored to be flat-out retaliating against artists that secure Apple Music exclusives.  Spotify has completely denied those accusations, but evidence of retaliatory activity against both Katy Perry and Frank Ocean are difficult to ignore.  In the case of Perry, an exclusive Apple Music single, 'Rise,' was utterly buried on Spotify, and suffered despite massive Olympics coverage.
Similarly, Frank Ocean's Blonde was barely visible on Spotify after its Friday release on Spotify.  That followed an elongated Apple Music exclusive, with Spotify omitting the album from critical playlists and even burying it in 'Frank Ocean' search results.  Spotify even deleted Blonde for a period, before re-uploading it and subsequently giving it more attention (they told Pitchfork is was all just an accident…)
Enter Lady Gaga, who like most artists, seem totally disinterested in getting caught in that nasty crossfire.  Meanwhile, Apple CEO Tim Cook vowed to continue inking artist exclusives, despite howls of protest from music labels, artists, and pissed-off fans.
Already, Gaga's lead-off single from the album, "Illusion," is being prominently featured on Spotify.
Image licensed from Philip Nelson (philipnelson.org) under a Creative Commons share-alike license.