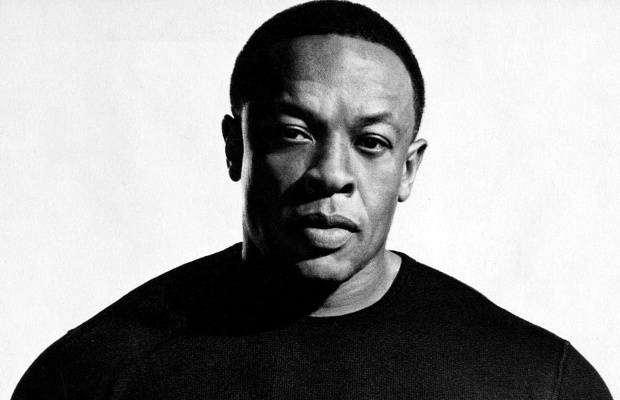 Dr. Dre's history of brutal physical attacks against women was omitted from the film Straight Outta Compton.  Now, a new film hopes to expose Dre's cowardly past.
Dr. Dre is one of the most celebrated rappers of all time.  He's also a member of Apple's executive class, thanks to the $3 billion acquisition of the headphones that bear his name, Beats by Dre.
But Dr. Dre also has a long history of physically attacking multiple women, and leaving life-long medical scars in multiple cases.  He's equally famous for getting away with it, with Apple CEO Tim Cook forced to apologize for Dre's actions.
Dre's hit list includes an infamous attack against former MTV host Dee Barnes, who Dre repeatedly punched, kicked, grabbed by the hair, and tried to drag down a flight of stairs at an LA nightclub in the early 90s.  And, like a true coward, Dre had his bodyguard push off anyone that tried to stop the attack.
The brutal offensive was in response to a question asked on air by Barnes relating to the recently disbanded rap group, N.W.A.
Dre, eventually hauled into court, ultimately bragged about the incident, while Barnes still reports experiencing migraines to this day.  "People talk all this shit, but you know, somebody fucks with me, I'm gonna fuck with them," Dre said at the time.  "I just did it, you know. Ain't nothing you can do now by talking about it. Besides, it ain't no big thing – I just threw her through a door."
You can read more about that incident, here.
Victim #2: Michel'le.
But that was just the beginning.  Dr. Dre also repeatedly attacked his former girlfriend and recording artist, Michel'le, who was forced to undergo plastic surgery after getting repeatedly beat up by Dre.  Michel'le, the first woman signed to Ruthless Records, eventually entered a violence-free relationship with Suge Knight.  "I did five videos and we had to cover three black eyes," Michel'le recently told Wendy Williams.
"It seemed like the day before a video, I would get a black eye and we had to cover it. I truly, truly, truly loved him, but it was okay and I truly thought he loved me."
Now, some of these details are coming to the surface.  The violence endured by Michel'le is now the focal point of a new Lifetime show, Surviving Compton: Dre, Suge & Me.
Here's a quick teaser of the show, which airs October 15th.
Surviving Compton: Dre, Suge & Me may lead to other biopics relating to Dre's brutal history, including one focusing on Dee Barnes.