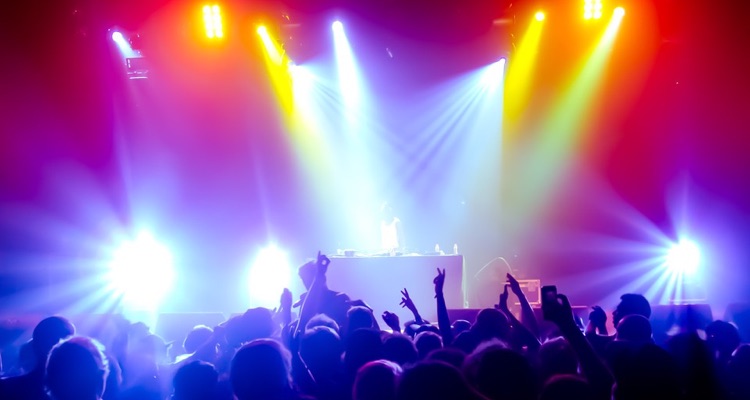 Even as digital content and streaming services change the way we listen to music in our day-to- day lives, the live music experience continues to be a major component of the music industry.
The following sponsored post comes from the Ticket Liquidator.  They've got millions of tickets to over 165,000 events.  Music, sports, comedy, Ticket Liquidator gets you in.  Thanks for supporting DMN!
With the rise of secondary ticket selling websites like Stub Hub and Ticket Network, young people, proving themselves to be the lifeblood of live music income for many artists, are buying concert tickets in droves.  This purchasing trend is in-part a result of the relative ease of and selection of buying tickets on the Web.
But the live music experience itself is changing as performers, promoters, and advertisers begin to recognize that customizing the experience for the tech-savvy Millennial generation produces a better experience for the attendee and an overall income increase for everyone behind the scenes.  The result has been an overhaul in the way that concerts–especially music festivals–are being promoted and presented to the younger generation; this overhaul is changing the definition of what Millennials have come to expect from a concert experience.
Tech-driven trends are changing the live music scene in a big way, giving rise to an interactive experience specifically tailored for the young concertgoer.  With an average of one in five Millennials attending a music festival each year, performers and sponsors are adjusting their approach to the live music platform in order to capture the attention and loyalty of Millennial consumers.  The tech-based processes are encompassing the entirety of the concert experience, beginning with festival advertising via social media and online ticket sales to in-concert moment-sharing via photo-sharing apps. And the use of experimental advancements including in-concert wearables (such as wristbands) and incentives for concertgoers (e.g., free track downloads) continues to rise.
As for Millennials, their interest in the live music scene shows no signs of waning.
This includes a measurable interest in new artists who are harnessing the power of the internet and social media as springboards for their careers. Unsurprisingly, individual "rising performer" popularity seems to correspond nearly perfectly with YouTube video viewership. According to TicketNetwork.com, sales of Twenty One Pilots tickets, for example, rose dramatically over the past year as their YouTube video views reached a total of over 329 million, with their average video receiving over 7 million views each. These figures support decisions to live-stream concerts on YouTube, an idea first implemented on a large scale by Coachella in 2011.
Streaming provides yet another way for advertisers to connect with consumers, such as with Toyota's sponsorship of Tumblr and Yahoo's live-stream of the Stagecoach Music Festival.
The good news is that the tech-based sponsor investments seem to be paying off.  Studies show that Millennials have a positive opinion of advertisers who sponsor the live music events that they attend; specifically, the sponsorship of a music event gains trust, interest, and a belief in the brand's authenticity among the concertgoers.  Millennials have come to expect sponsoring brands to play an active role in the live music experience, forcing companies to think outside of the box and look for unique ways to engage with consumers.  It's a golden opportunity for sponsors seeking a novel yet effective way to interact with the younger generation.
All of these advancements are coming together to provide Millennials with a live, tech-driven music experience featuring strong sponsor-driven content.
Audiences are now exposed to new performers via music services such as Pandora and Spotify, and they satisfy their initial curiosities by watching videos and concerts on YouTube and other streaming platforms. They purchase concert tickets online and share the experience via social media platforms, which in turn encourages a wider audience to purchase tickets of their own. The continuous cycle is driven by technology and the social media connections it facilitates, giving corporate sponsors a strong outlet to connect with this young customer base. Millennials (and the purchasing power they possess) are proving to the music industry that implementing technological advancements is a great way to strengthen your brand and to provide concertgoers with an event they will want to experience again and again.