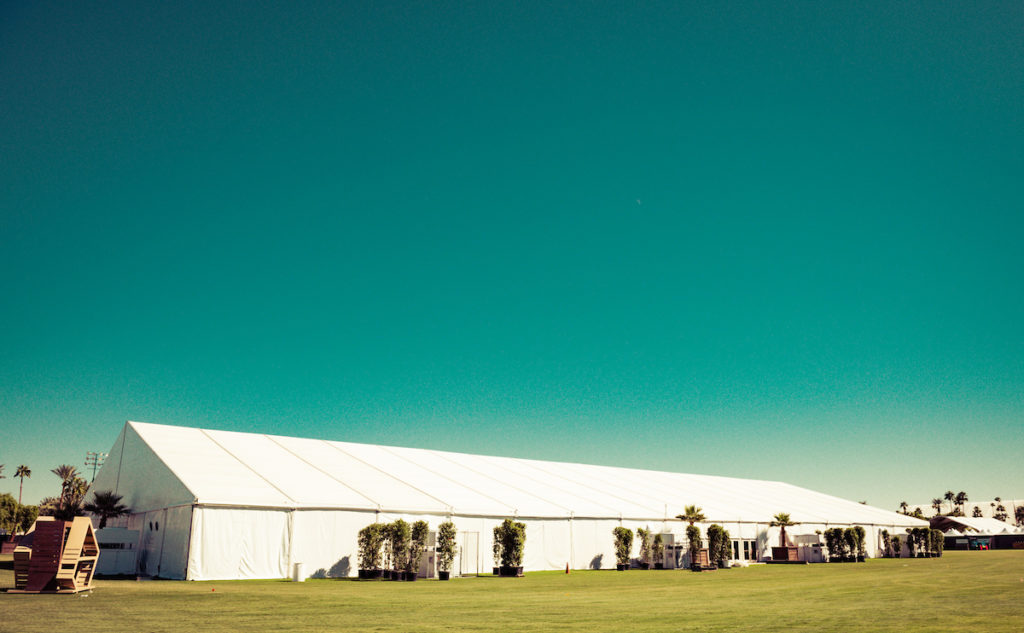 It's a vintage rock n' roll art gallery in the middle of the desert. Any questions?
Dubbed the 'Desert Trip Photography Experience,' the wood-floored gallery is a massive, hangar-style tent.  Inside, the walls feature 60s- and 70s-era pics of Bob Dylan, Paul McCartney, The Rolling Stones, Roger Waters, The Who and Neil Young.
The gallery is also open for the second weekend, and is open to all attendees.  Basically, this is a sprawling, 36,000 square foot tent, with more than 200 photographs inside.  The list of noted photographers includes Michael Cooper, Henry Diltz, Lynn Goldsmith, Bob Bonis, Bob Gruen, Elliott Landy, Gered Mankowitz, Jim Marshall, David Montgomery, Terry O'Neill, Denis O'Regan, Ethan Russell, Barrie Wentzell, Baron Wolman and more.
The shots are in all sorts of situations.  That includes backstage, on-stage, on tour, in the studio, partying, or just hanging around.  Most importantly, these aren't dry poses.  Instead, they're more candid pics from photographers that truly tried to embed themselves into the lifestyles and moments these stars enjoyed.
Desert Trip says these pics are the best it gets.  "The photographers whose works are on display represent the pinnacle of rock photography from an era before musicians maintained carefully controlled public personas," a description from the gallery curators reads.  "These shooters, highly skilled with their cameras, were equally adept at embedding themselves with their subjects—attending the same parties, sampling the same intoxicants, sometimes sharing the same apartments."
That innocence may have been made possible by the relative newness of photography as an art form.  And, the absence of instant, online distribution.  Once taken, a picture couldn't be shared around on Instagram.  Maybe that explains why the 'subjects' in these shots are a little more relaxed.
Take a peek (and for more on the photos themselves, go here).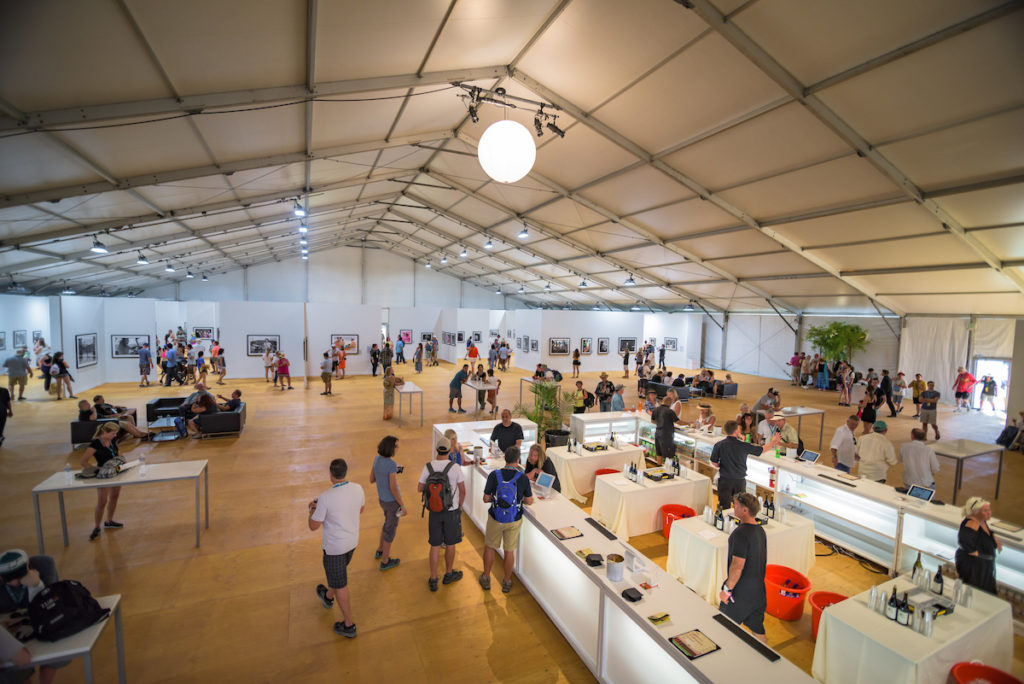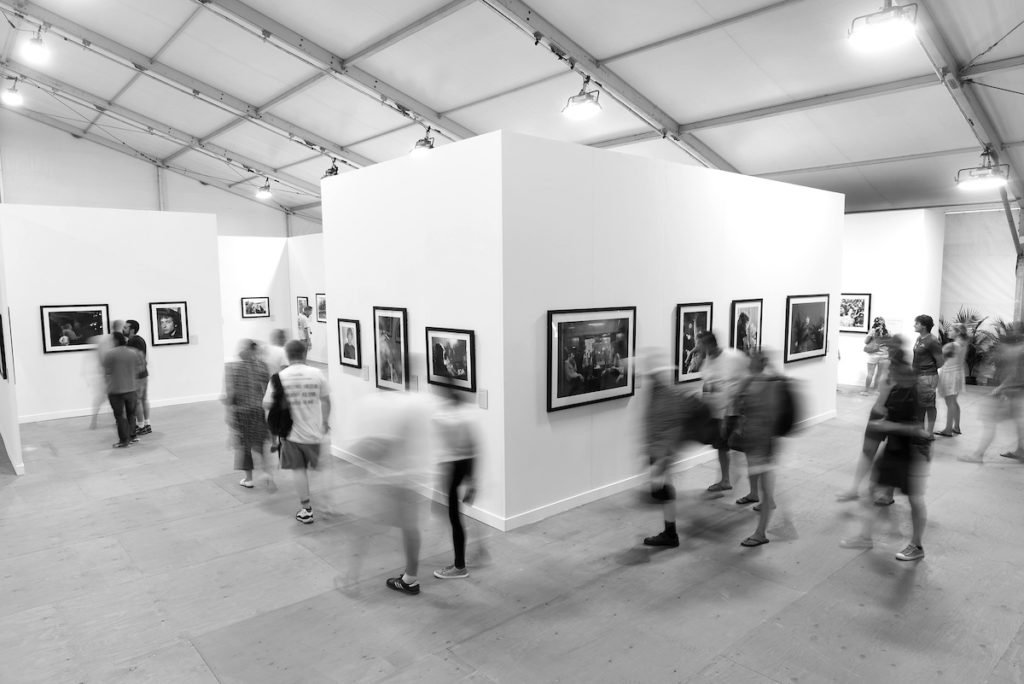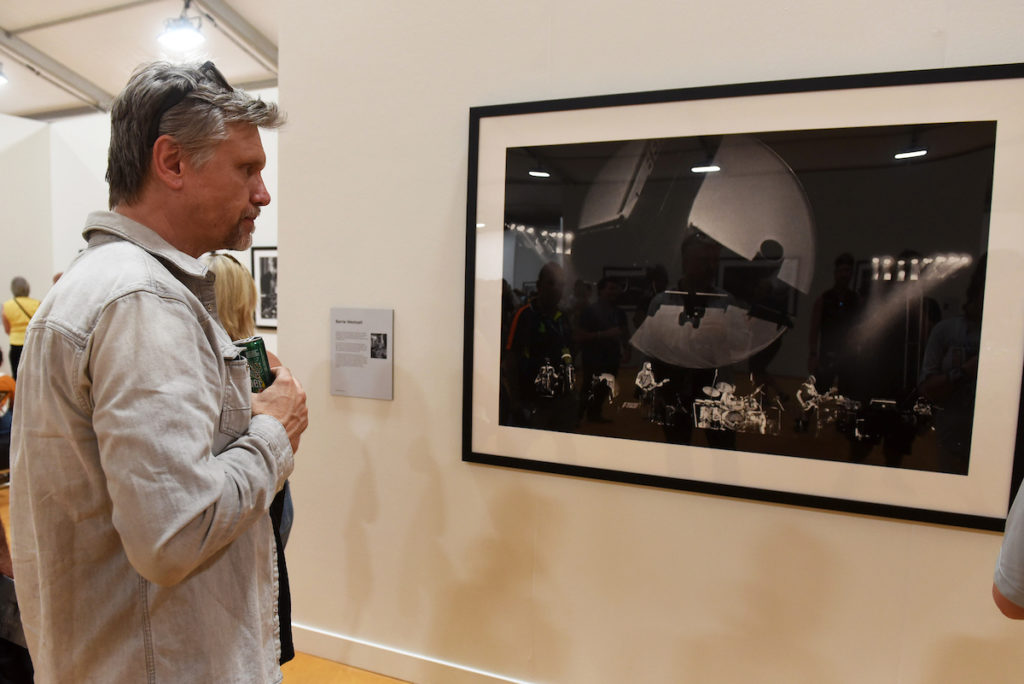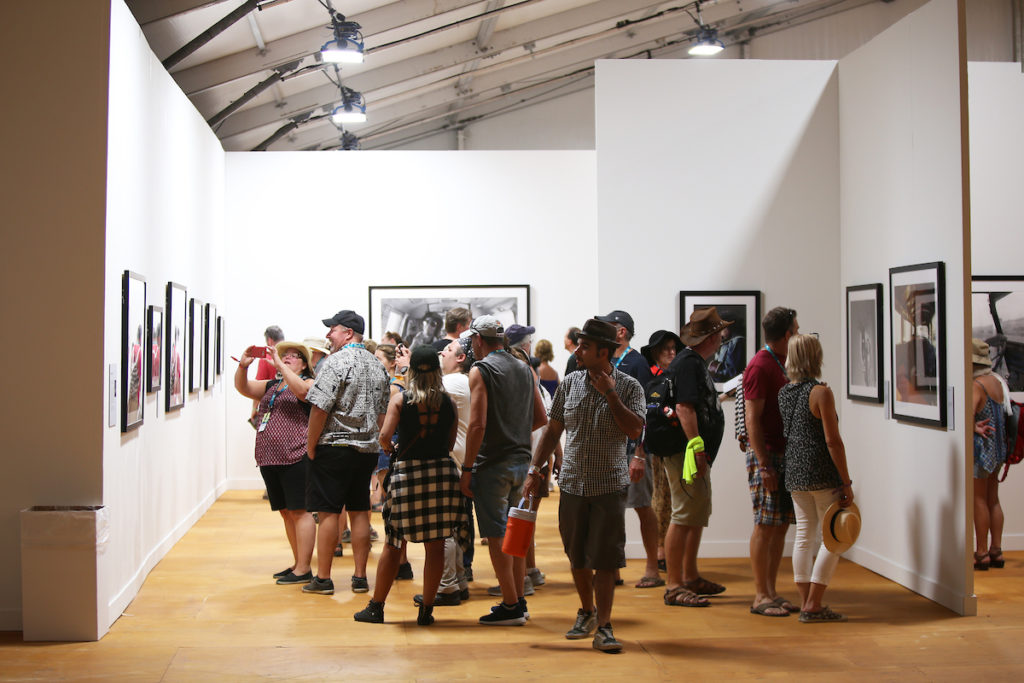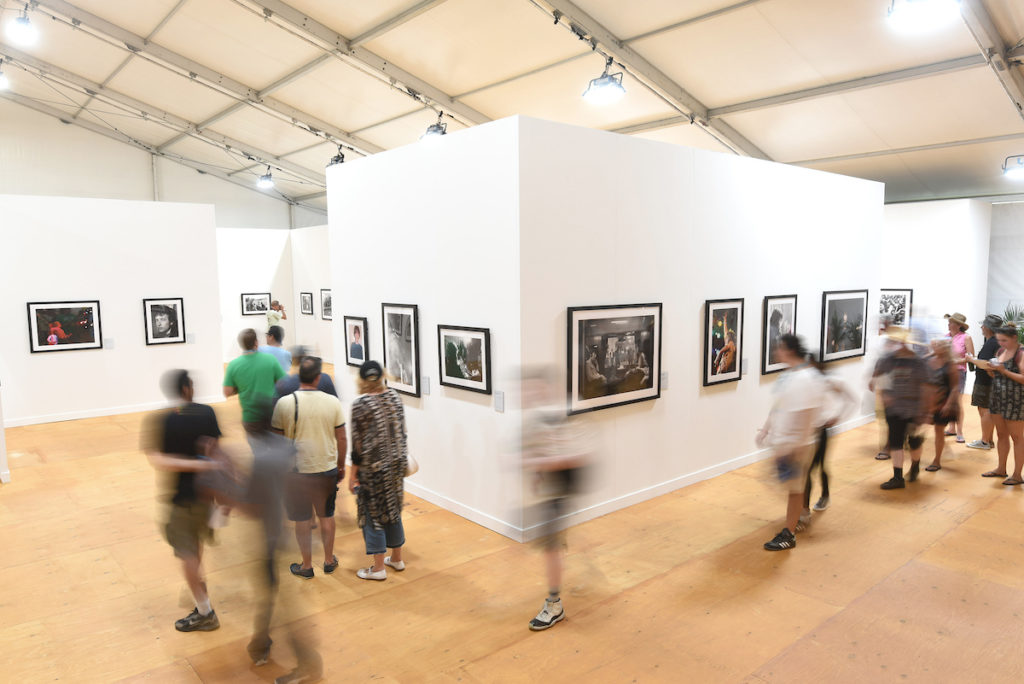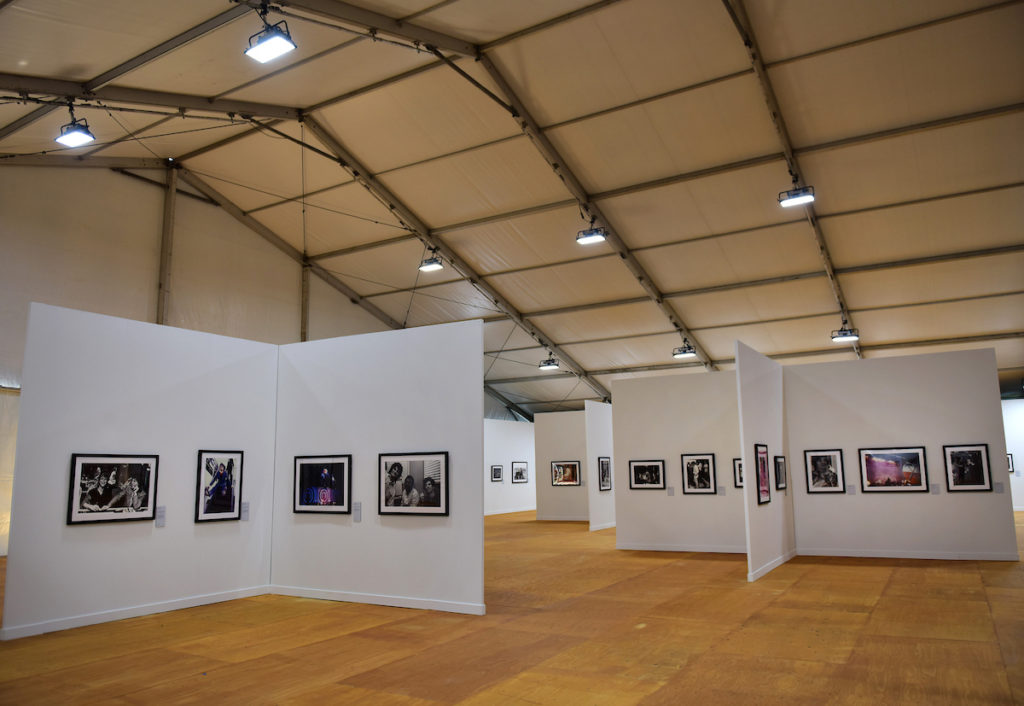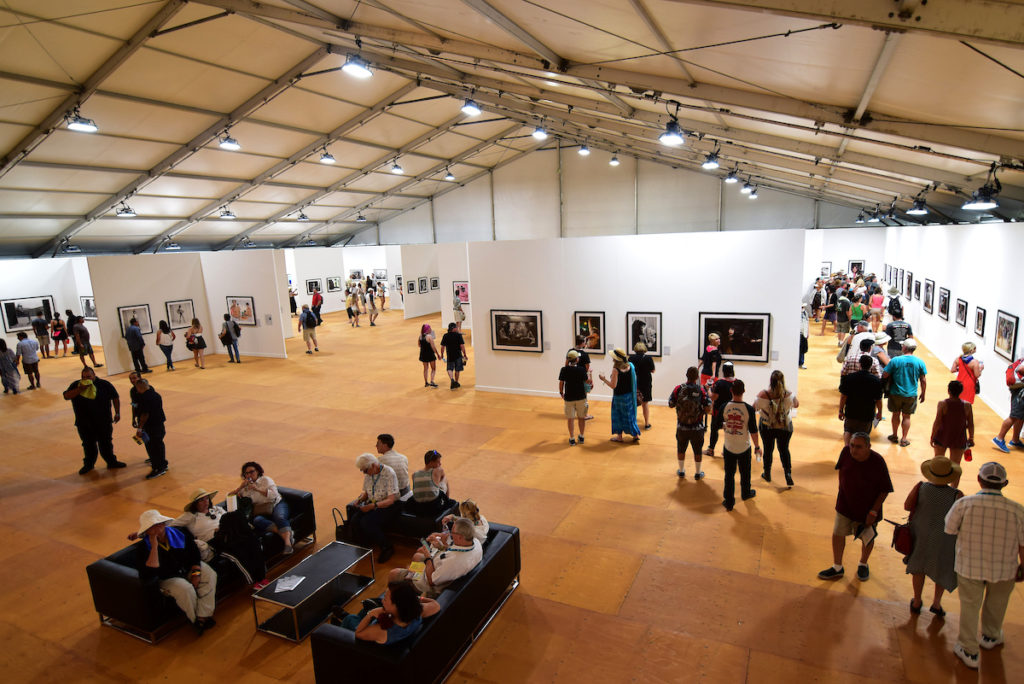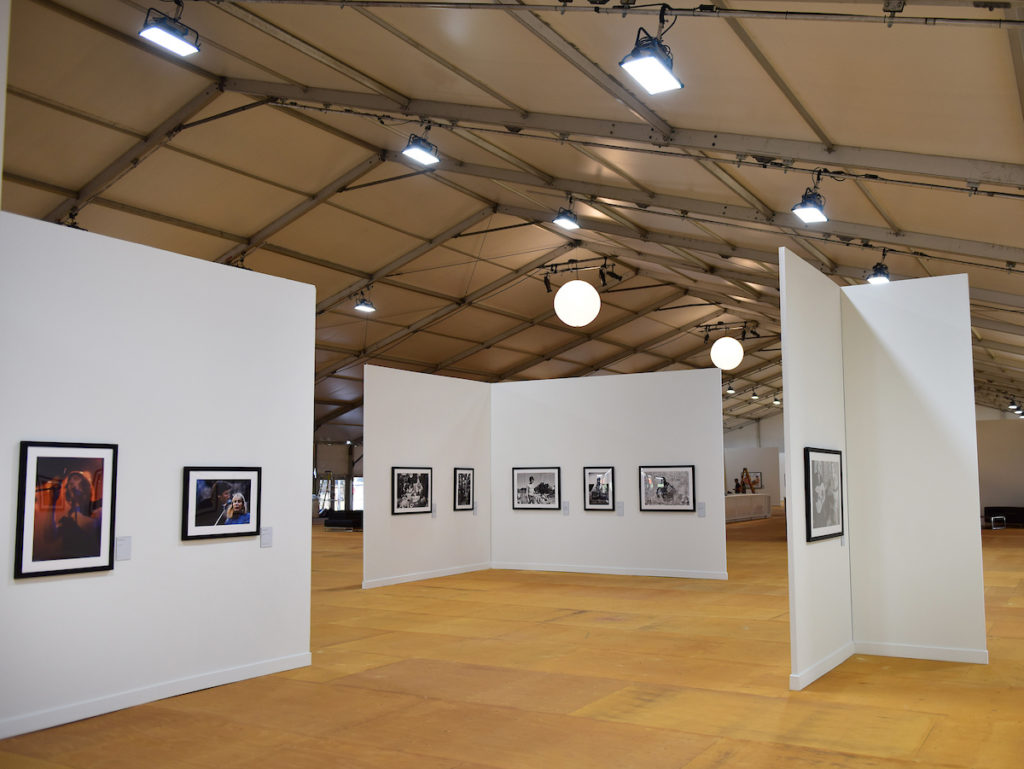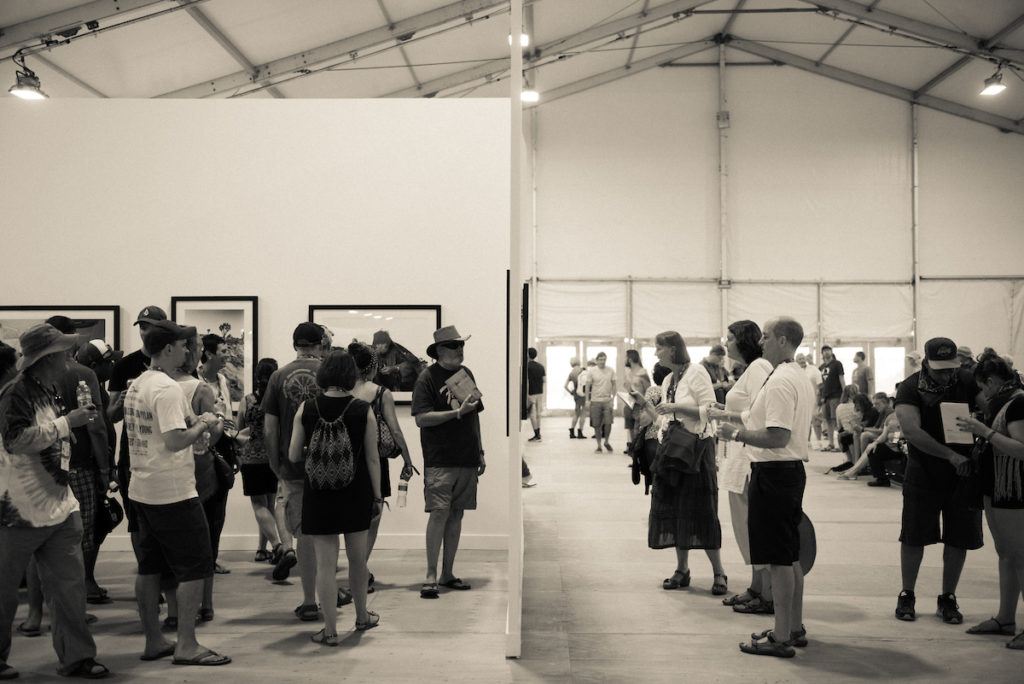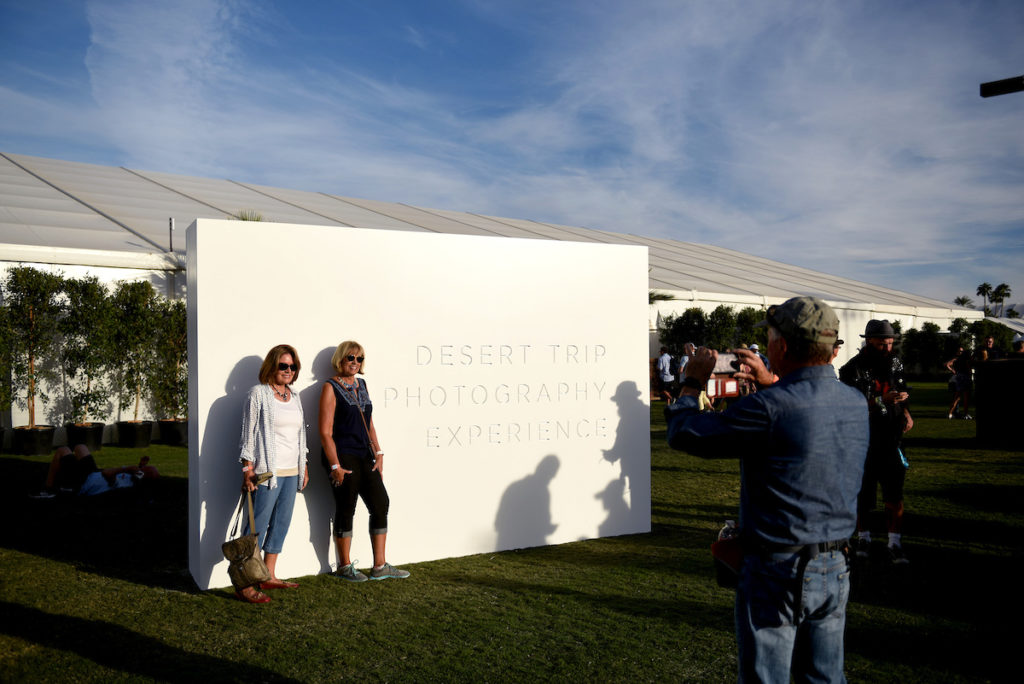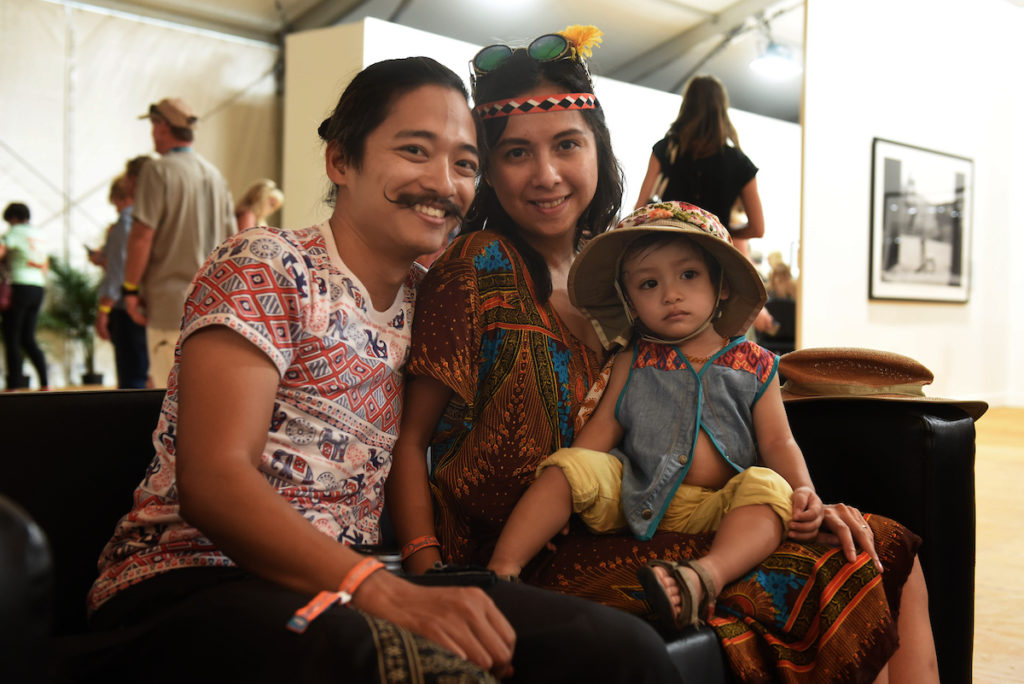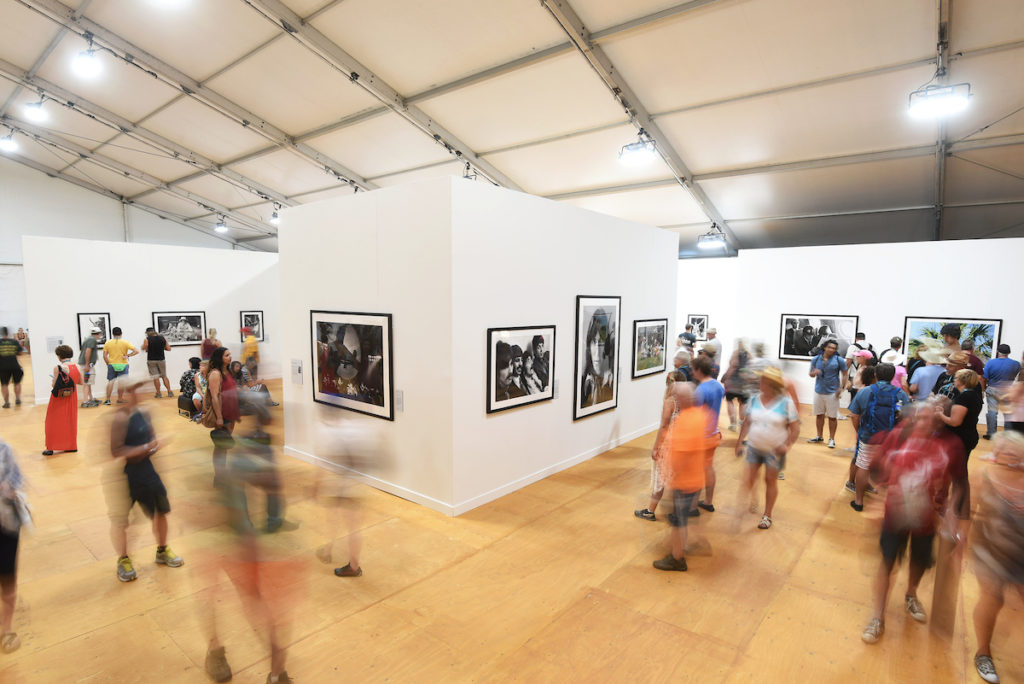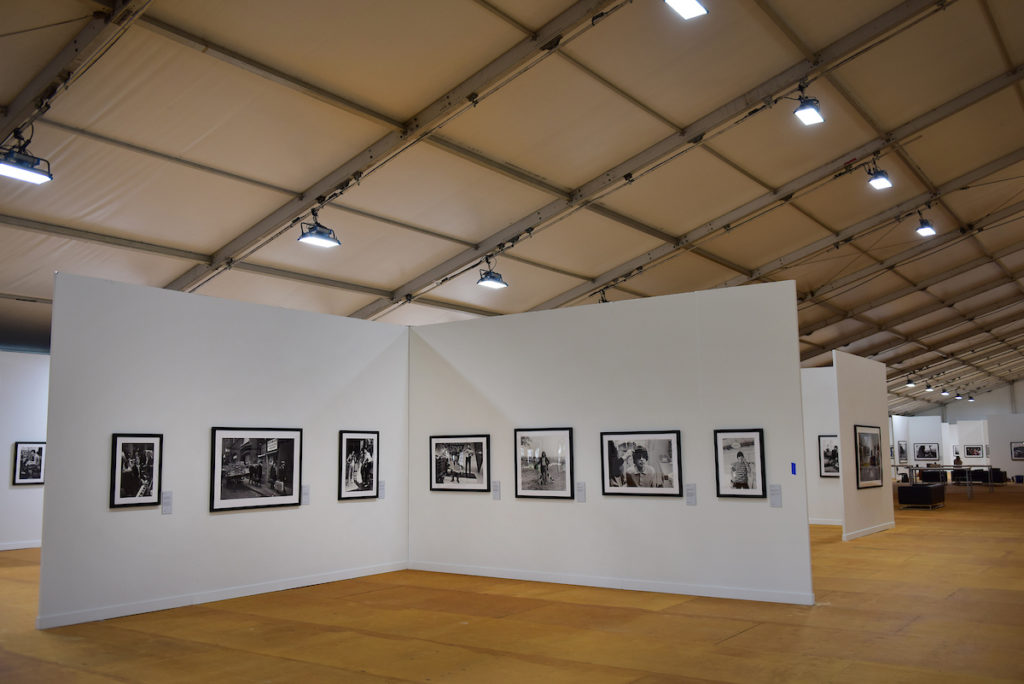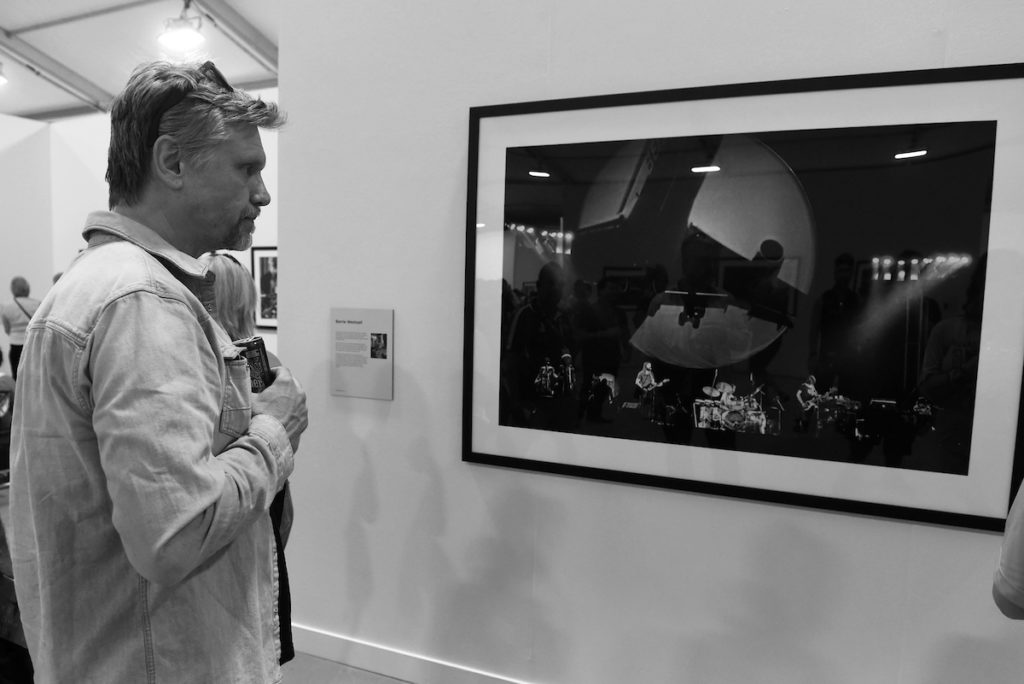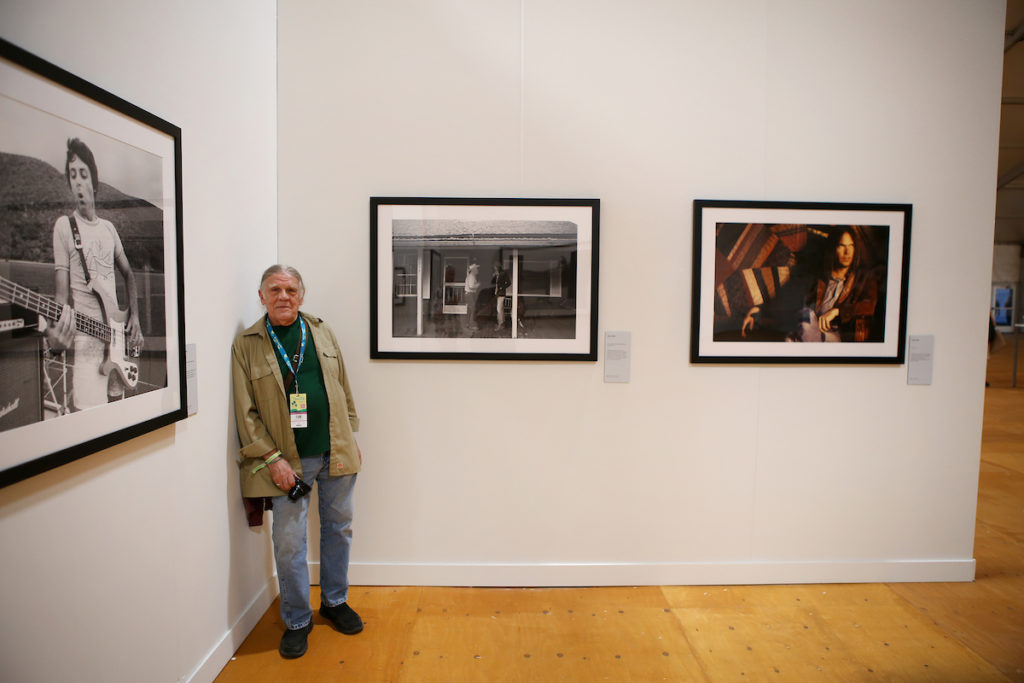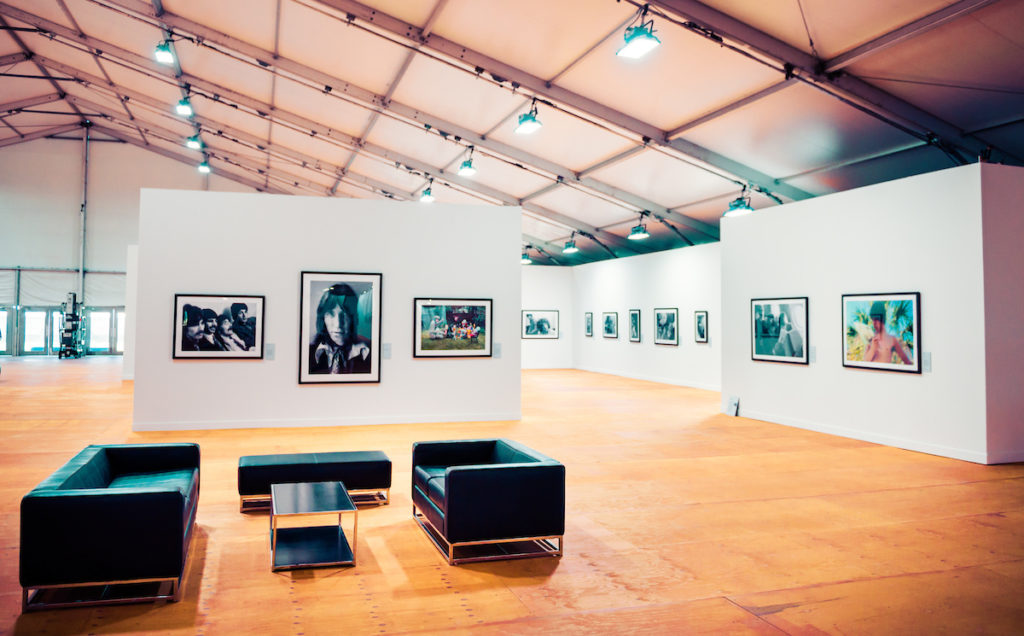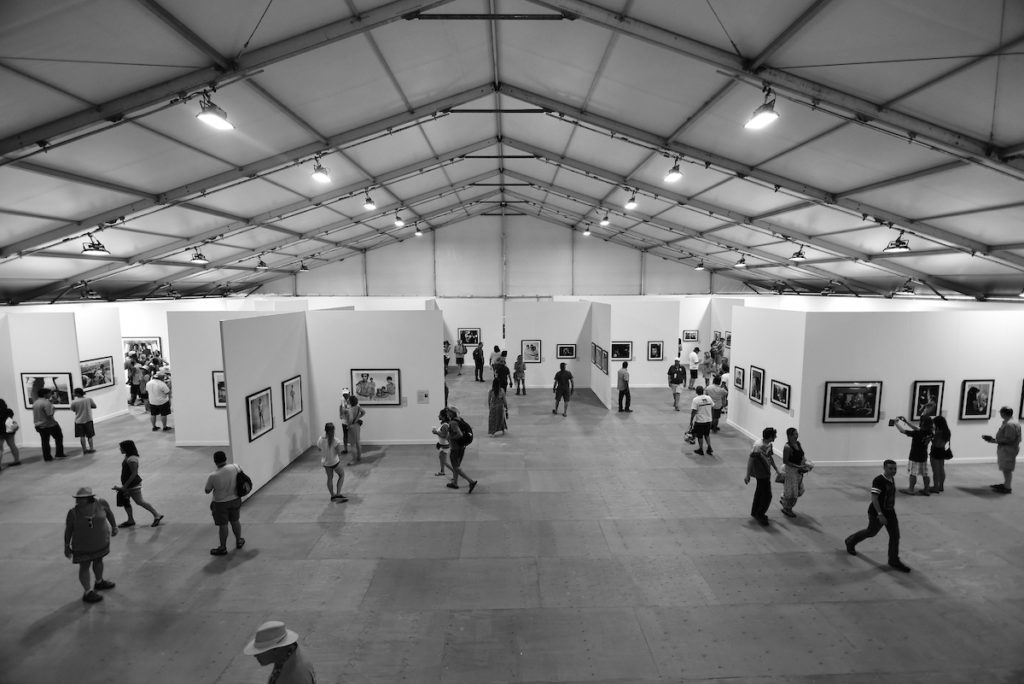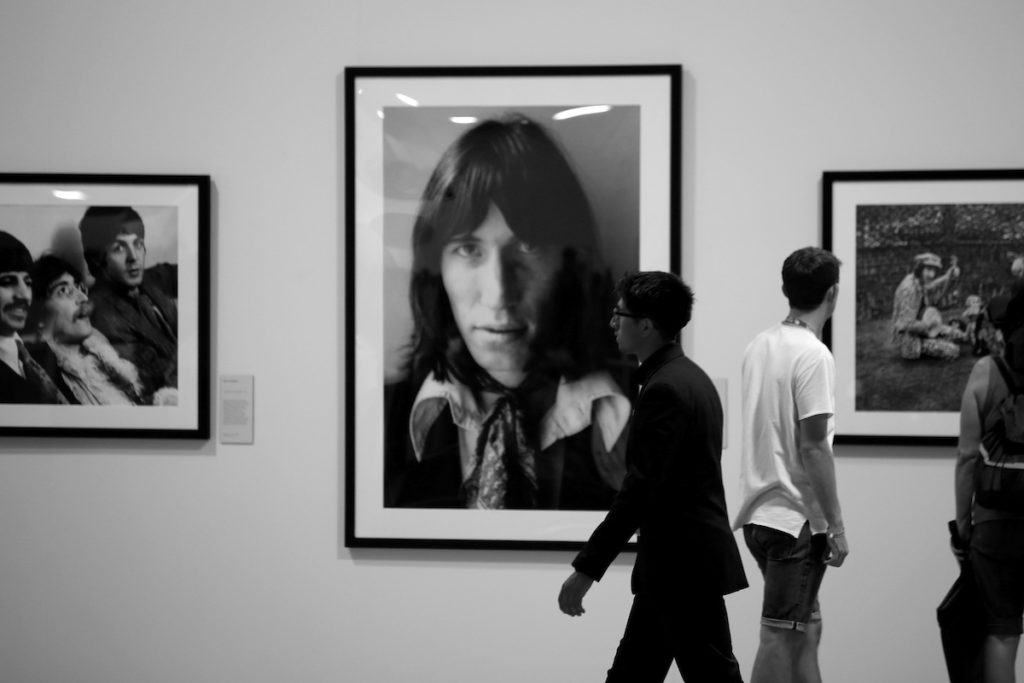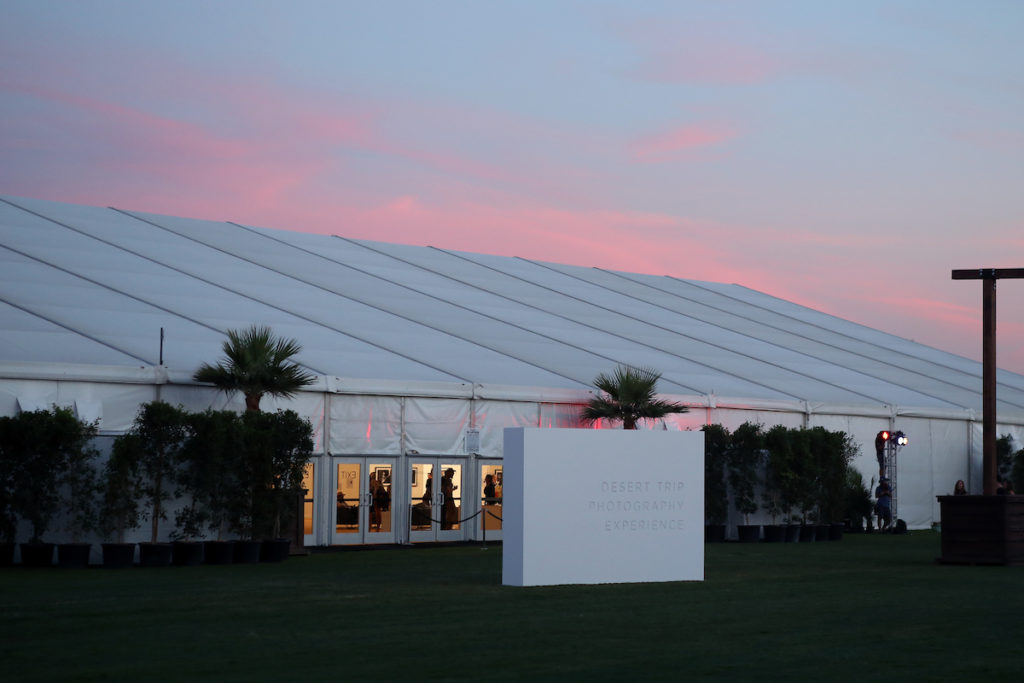 All images supplied by Goldenvoice, who put on Desert Trip. Thanks guys!