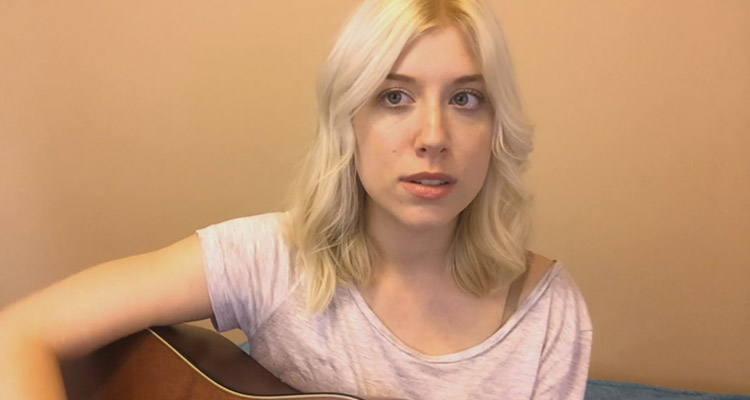 When will the music industry learn?
Clearly never. Universal Music Publishing Group (among others) are now aggressively issuing takedown notices to Facebook for cover videos of their songs. Facebook complies with these DMCA notices and removes the videos immediately with a scary notice to the offending party stating "it is our policy to terminate the accounts of repeat infringers when appropriate."
Let me get this straight, these exact tactics the major publishers and labels pulled in 2007 – 2011 on YouTube, which completely backfired, they now think are a good idea for Facebook?  Hell, why stop there?  Why don't you start suing music fans again like you did back in the early 2000s?  That worked so well. Go start suing grandmas and tweens for illegally downloading music again. Great strategy.
+Fans Aren't Going To Pay For Music Anymore. And That's OK
Back in the early years of YouTube the majors were playing whack a mole trying to get YouTube to remove every single fan video that used any piece of their songs – completely ignoring the fact that this was far better (free) promotion than they could possibly pay for and was actually driving more people to buy their artists' music anyway.  Eventually, the majors completely changed course and allowed the infringing content to stay up on YouTube.  YouTube created Content ID which helped track down their works to place ads on and start earning on.
LA based, indie singer/songwriter, Sarah Hollins was a recent victim of Universal / Facebook's intimidation campaign when they removed her cover of DNCE's "Cake by the Ocean" – 8 months after the fact, mind you.  Was her video 'stealing' views form DNCE's official version?  Hardly.  She had only about 500 views on her video (contrast that with the 300M+ views the song has on YouTube).
When she logged onto Facebook, she saw this:
What's Universal's play here?  Get all the videos off of Facebook because they can't earn their paltry $0.001 per play they're earning off of YouTube views?
Oh, they missed this one.  Better go yell at this kid, Universal.  Tell him Facebook will delete his account because he is infringing on copyright! What a criminal this according player is.
Yo, Joe Jonas, are you ok with the actions your publisher is taking? If not, speak up!
Hmm, maybe, the smart move is to win more listeners over to the song by allowing all covers so they'll go buy the song on iTunes (which will earn them $0.91) or stream it on Spotify – which will earn them $0.007 or so.
Or not.
Universal has decided that the best move is to intimidate emerging artists who are honoring their songwriters with cover versions.
But Facebook is also at fault here too.  Why haven't they come up with their own version of Content ID like YouTube has?  And create a video monetization possibility.  This would solve everyone's problems.
Don't throw the law at me.  I know the law.  But, newsflash, the laws will NEVER catch up to the rapidly evolving musical and technological landscape.  Yes, technically, artists need synch licenses from the publisher to release a cover video.  But, the industry (more specifically, Larry Mills with We Are The Hits) has worked this out for YouTube.  We Are The Hits enables any artist to legally post their covers to YouTube.  So, why hasn't Facebook come up with this tech yet?  Or if they have, what's the hold up?
+It's Time To Completely Rethink How Songwriters Are Paid
Can David Benjamin at Universal Music Publishing Group please explain himself?  Seriously, why are you ripping covers down?  What's your play?  Do you have one?  Or, are you employing the same idiotic tactics from a decade ago thinking this time around will be different?
Is this a negotiating tactic with Facebook to get them to monetize?  Or an attempt at higher rates?
Instead of ripping down videos via DMCA takedown notices, why not work with We Are The Hits (for Facebook like you already do for YouTube) so you have a record of all the covers out there using your music?  Since WATH posts the videos directly to the creator's account, you could add whatever extra info you want (link to iTunes / Spotify or even edit the videos and include your own customizable preroll ads).
Do I want songwriters to get paid? Of course! I am a songwriter. Songwriter royalties are pathetic.  And I have proposed a completely new way to get paid a lot more – spoiler alert, it has nothing to do with ripping down unauthorized Facebook covers of emerging artists.
But this has nothing to do with getting songwriters paid.  This has everything to do with major publishers and labels shortsightedness and complete inability to navigate the new music business.
I continue to be surprised by how stupid the major publishers and labels can be.  You'd think they'd learn from all of their mistakes dealing with the new technologies.  But no, they continue to employ failed strategies that only hold progress back and do absolutely nothing to benefit the artists and songwriters they claim to represent.
For fuck's sake guys, emerging artists' cover videos will ONLY HELP your songs.
Seriously though, please, anyone, explain yourself.  What's your play here?