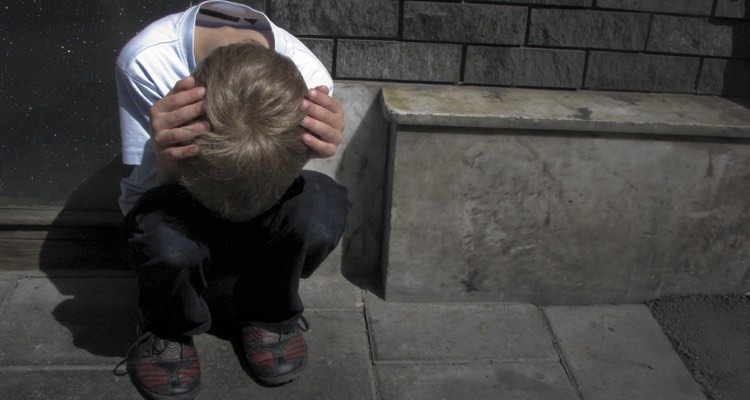 Ari Herstand: you're dead wrong about Facebook.
The following post comes from Matt Thompson, president and CEO of micro-licensing platform Songfreedom.
After reading Ari Herstand's tirade against Universal Music Publishing Group (and other rights owners by association) several thoughts came to mind.  In fact, many of those same thoughts have been voiced by several others in the comment threads following that article.
While Ari is typically a great advocate for artists, he has this one wrong and just plain backwards.
+ Ari Herstand: 'Facebook Is Aggressively Ripping Down Cover Videos (Thanks to the Idiots At Universal Music Publishing Group)'
1. At what point is it "ok" for artists to use another artist's work without payment or permission to promote their own career?
When is it ok to use anyone else's property, be it physical or an intangible trademark/copyright without payment and/or permission for anything? Is there some sort of unwritten rule that says once an artist begins earning over X amount of dollars that everything they have is just fair game for the betterment of others?
While I'm sure Uncle Bernie would love this concept, there should probably be some hard rules in place so rights owners know what to expect.  What is the amount a song, writer, or publisher has to earn for it to be acceptable to steal from them?  $3 million, $300,000, $30,000?  If this is going to be a thing, then someone needs to establish some ground rules so artists know what to expect in their careers.
2. No one is suing fans.
They are removing infringing content from an infringing platform. To suggest that this is equal to suing grandmas and tweens is extremely dramatic and outright ridiculous.
3. The argument that these videos are helping the writers of these songs through promotion alone is so very old and tired.
How is this different from a club owner asking you to perform for free because it will be great for your exposure?  You should absolutely have the right to say no, as should these artists and rights owners that have not given consent of any sort.  Do you really think that DNCE or any other major artist has realized a significant impact on their following because another artist posting a video of her cover version of the song?
Can we please stop pretending that big artists are seeing a benefit from this sort of thing?
I wonder what percentage of Katy Perry's fans started following her and going to her concerts because 3,000 different artists posted covers on their YouTube channels.  It's more likely that her fans discovered her music because of HER performance.  These covers benefit the artist covering them because the recognizability of the songs they are covering increases fan interest and engagement.  There's absolutely nothing wrong with this, if it wasn't completely infringing on others copyrights.
4. Why are these indie artists posting directly onto Facebook rather than YouTube?
It's most likely about fan engagement and metrics from FB's algorithm giving preference to videos uploaded directly versus embedded videos. So it's all about promoting themselves. Normally that would be great.  But unfortunately, Facebook has seemingly decided that they should be allowed to serve up years with of video content without paying rights owners that help make the content interesting or possibly even worth posting.
If artists want to be left alone AND support other artists, then they should want to post their cover videos on YouTube until Facebook decides to come to the table with a solution.  Do these artists really just want to take from other artists and give nothing back? I seriously doubt it if they knew what was really happening.
5. As far as the economics are concerned, let's check the math and the logic.
Using YoutTube earnings of only $0.001 per play would definitely be at the lower end (the average being closer to $0.003).  But I suppose using a negative extreme illustrates a point and better supports a myopic agenda.  But if we are going to use small math then we can't say that UMPG (since the attack is focused mainly on them) is earning $0.91 from an iTunes download.  Last I knew, publishers only got about 9 cents on the dollar with these downloads.
As far as that even happening or them earning anything on Spotify, we have to assume that an artist covering a song somehow translates to creating a new fan for the original artist.  Which will then carry over to a paying platform, versus the free platform where they discovered the cover version of the song.  Of course if the covering artist wants to monetize the video themselves on YouTube, then WeAreTheHits is the only legitimate way to do that.
6. For half a second in Ari's article, the blame was put in the right place, Facebook.
Yes, Facebook should create a YouTube type environment. Yes, they should implement a great service like WeAreTheHits. And yes, them choosing to not do this negatively impacts the writers and artists wanting to cover songs. But why does someone like David Benjamin have to "explain himself"?  He is the SVP of Anti-piracy and Facebook is consistently hosting infringing content, seems pretty self-explanatory.  In this case it is not "shortsightedness and complete inability to navigate the new music business" by labels and publishers. This is a multi-billion dollar company that doesn't want to upset the apple cart with their users and risk having to take money out of their own pockets to actually pay for something that belongs to someone else.
**Read Ari's response: Old Music Business Is Yelling at New Music Business Again
Bottom line?  Facebook is at fault here and artists have no right to do whatever they feel like wherever they feel like it with another artist's work, no matter how entitled you may feel.  Do it the right way, or don't do it at all.