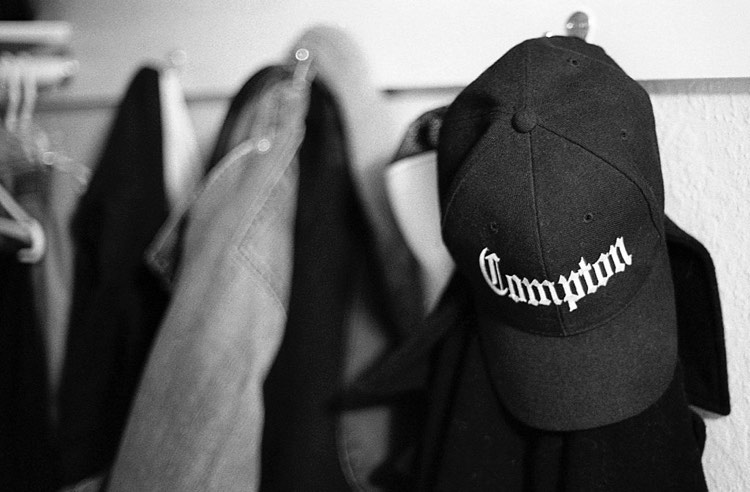 Eazy-E's daughter believes her father was murdered.  Eazy-E's manager say there's no way he could have died from AIDS.  But it now looks like this case is closed for good.
Last month, Eazy-E's daughter decided to finally investigate the death of her father.  Ebie Wright, a young girl at the time of her father's death in 1995, suspects that Eazy-E (real name Eric Wright) was intentionally injected with the AIDS virus and murdered.  As part of her attempt to find the truth, Ebie launched a Kickstarter campaign to fund a full-blown criminal investigation into the matter.
But that investigation, designed to raise more than $250,000, only raised $2,850 from 63 backers.  That is roughly one-percent of the overall goal, and not enough to finance any serious probe.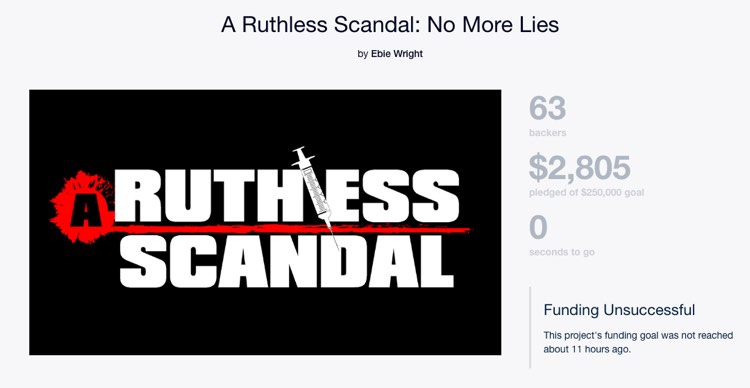 The campaign never had a chance.  Despite last-ditch attempts to promote the campaign through outlets like Rolling Stone, Vulture, and SPIN, few seemed interested.  As of this week, Kickstarter officially closed the campaign.
The backers, many contributing small amounts, will be given their money back.
But why did this campaign fail so miserably?
One explanation is that the world has moved on since Eazy-E's death, which occurred more than 21 years ago.  Despite heavy attention for both Eazy-E and N.W.A from the recently-released film Straight Outta Compton, few seemed interested in re-opening a two-decades old crime investigation.
Others seem resigned to the fact that Eazy-E contracted AIDS because of reckless sexual behavior.  In other words, he killed himself.  The rapper's wild sexual exploits are hardly a secret, and Eazy-E impregnated an estimated 7 different women.  That, in turn, produced an estimated 8 children, with Ebie just one in result of a wildly unsafe sexual lifestyle.
Maybe he should have simply used a condom, or toned things down.  In a deathbed note, Wright allegedly admitted to his exploits with some regret (Ebie and others dispute the authenticity of the note):
"I'm not looking to blame anyone except myself. I have learned in the last week that this thing is real, and it doesn't discriminate. It affects everyone. My girl Tomika and I have been together for four years and we recently got married. She's good, she's kind and a wonderful mother. We have a little boy who's a year old. Before Tomika I had other women. I have seven children by six different mothers. Maybe success was too good to me."
What about 'Magic' Johnson?
But Eric Wright also had more money than the average person to combat the virus.  Of course, treatments were far less advanced in the 90s than they are now.  But the rapid death of Eazy-E stands in stark contrast to the highly-successful treatments for Earvin 'Magic' Johnson, who famously beat the virus.
Both had similar levels of wealth for treatments, raising serious questions about the circumstances of Eazy-E's death.  "Do I think that something fishy happened to Eazy?  Absolutely," said Jerry Heller, Eazy-E's manager, in an interview before his recent death.  "I don't believe for a second that someone who had as much money as we did, and could afford whatever Magic Johnson could, who doesn't even test positive anymore…"
"I don't believe that he could have possibly died that quickly from full blown AIDS."
Heller was close to Eazy-E at the time of his death, but now, Heller has also passed away.  Which offers yet another reason why this case may go permanently cold.
Image by Jim Fisher, licensed under Creative Commons Attribution 2.0 Generic (CC by 2.0).