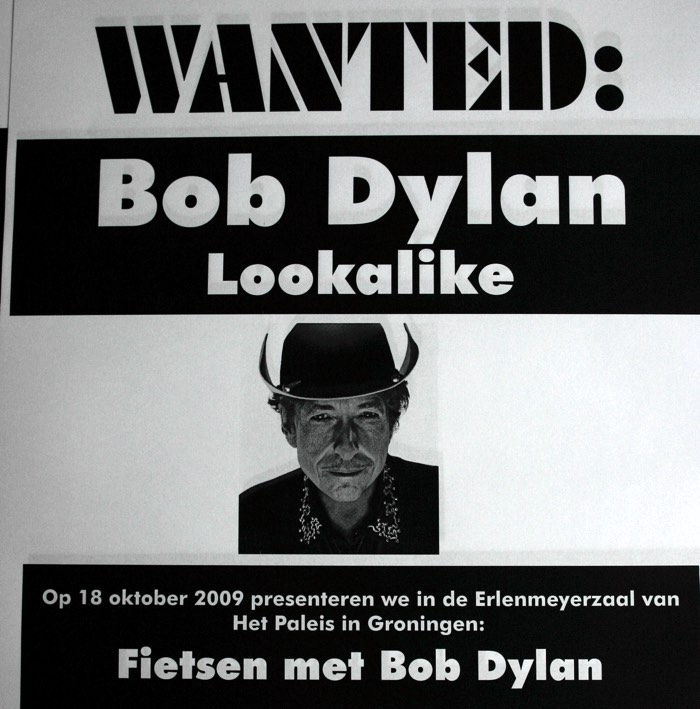 Last week, Bob Dylan won the Nobel Prize for Literature.  This week, he's yet to give a single f(*k.
Bob Dylan isn't a recluse.  He just played a show at Desert Trip in Indio, California.  And another one the week before that.  So why isn't he even acknowledging his Nobel Prize for Literature?
Strangely, Dylan didn't even mention his prize on Friday night.  Mick Jagger, another Desert Trip hero, offered the congratulations.  "This is the first time we've shared the stage with a Nobel Prize winner," Jagger said right after Dylan's set.
 "I have called and sent emails…"
Of course, the awards ceremony isn't happening at 'Oldchella'.  But Dylan isn't even calling the Swedish Academy back.  "Right now we are doing nothing," Academy permanent secretary Sara Danius told a Swedish radio station on Monday.  "I have called and sent emails to his closest collaborator and received very friendly replies. For now, that is certainly enough."
A number of authors were howling after Dylan was awarded the prize.  Now, with Dylan ostensibly snubbing the Academy, those protests are growing.  "Will Bob Dylan even show up to the ceremony?" author Danniel Schoonebeek blasted on the Academy site.
"Everyone already knows his records front to back, he's already a household name all over the world, does this award do anything to effect any change whatsoever?"
Dylan could turn the award down.  That's happened a few times before, and offers the ultimate gesture humility and class.  In the past, Dylan has deferred the endless accolades to those that preceded him.  After all, music is a collage, and he's the latest to reassemble the creative pieces.
But not even showing up?  In the history of the Academy, only one author has failed to show up: the 81 year-old Alice Munro, who couldn't go because of health concerns (her daughter accepted the award).  But she called back; she was proud to receive the award.
And Dylan has accepted awards in the past, including a Golden Globe in 2001.  That's when he wrote a track for 'Golden Boys,' if you still remember that film. He's also accepted endless Grammy Awards, among other accolades (and there are a lot of them).
So why is Dylan snubbing his Nobel Prize, perhaps more prestigious than any Grammy, Hall of Fame, or Academy Award?
More as this develops (or doesn't).