It's coming: a dark world of desperate, wireless headphone zombies.  Battling for the sole plug at Starbucks, killing their neighbor just to drown out the noise for 5 minutes more.  Here's how you can survive.
Wireless headphones have a lot of advantages.  They also have tons of horrible disadvantages, most notably running out of power.  Because there's only one thing worse than your cellphone battery dying.  And that would be your cellphone AND your wireless headphone batteries dying.
So here are some tips to survive the power-dependent future of portable audio.
Survival tip #1: Carry a tiny charger in your pocket or bag.
This already came included with the Beats wireless headphones (at least in the last generation).  I just took the Beats cable and married it with my iPhone charger head.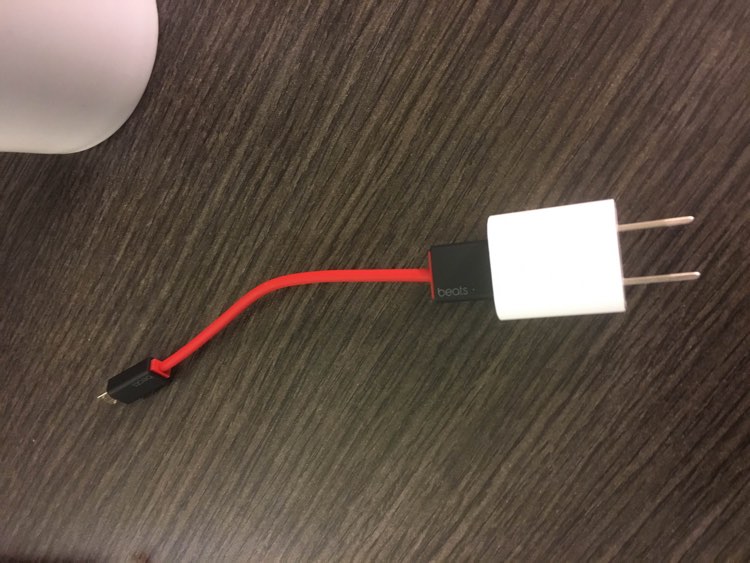 Easy.  That was my solution, but you can easily cobble something together using stuff from the headphone manufacturer's box, or a quick order on Amazon.  The result is clutch.  You typically need about 15 minutes to get a boost until you get home, or someplace where you can charge for a longer period.
This takes up nearly zero room in your purse, backpack, laptop bag, or whatever.  Just lodge it in whatever you're used to carrying around, and you just saved yourself from a major outage.
Survival tip #2:  Always charge your phone AND charge your headphones at the same time.
Simple, right?  It's all about slightly modifying your routine.
Phones have been around for a long time.  Perhaps you've been using a phone your entire adult life, not to mention a big chunk of your teenage years.  So you've set up processes for charging up without even thinking about it.  Maybe right before bed or something, or during your commute.  Whatever.
Sounds simple, but it's time to bring your wireless headphones into that same ritual.  So, if you charge your phone while you're working or right before you go to bed, do the exact same thing for your wireless earbuds or headphones.
Get a splitter for your car if needed.
Survival tip #3: Keep a spare pair of wired earbuds around.
It sucks that you have to do this.  But you'll thank me later.  Because there are lots of situations you haven't thought of here.  For example, you can't use wireless headphones in a plane during take-off or landing.  Some airlines won't even let you use them at all, at any point during the flight.
So just carry a small pair of wired earbuds around for emergencies.  For example, your wired white Apple earbuds are perfect.  That way, you can ride out the dead times, plane rides, or other non-juiced moments.
Survival tip #4: Carry a portable wireless charger.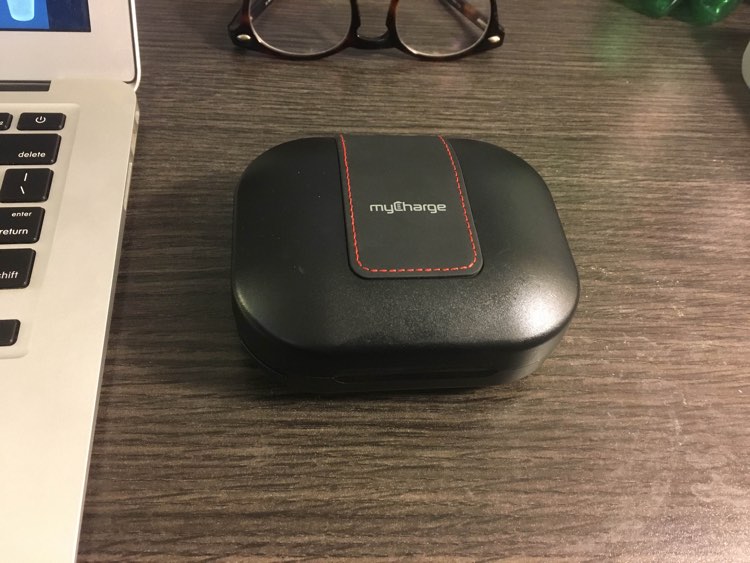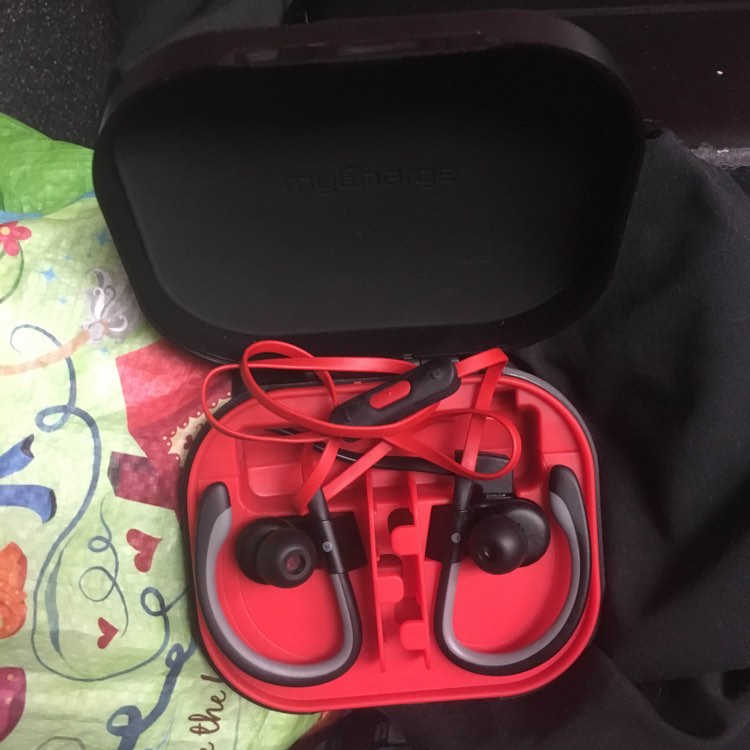 The folks over at myCharge send me this wireless charger to check out.  It's called the PowerGear Sound, it's $40 on Amazon.  Actually, they very kindly sent me a pair of Beats wireless earbuds to test them out (full disclosure), as I'm more of a headphones person.
Personally, I'd never had a wireless charger previously, because I can usually get to a plug.  But a wireless charger is actually pretty nice to have.  Basically, you charge up the charger (I know), then toss it somewhere like your gym bag, purse, whatever, and forget about it.  Then, you have a fail-safe when you run out of juice.
+ If You Read This Review and Still Buy Beats Headphones, You're An Idiot
It's surprising useful for wireless earbuds, which can drain quicker than a phone.
Of course, portable chargers have been around for a while.  Though these are pretty cool because they're specifically made for Beats wireless earbuds.  But, the concept is pretty much the same for headphones, other earbuds, etc.
Survival tip #5: Don't buy wireless headphones.
Just because Apple is spending billions to make you switch, doesn't mean you have to do it.  There's nothing wrong with wired, 3.5mm headphones.  For starters, they have better quality.  But you'll also skip the endless Bluetooth connectivity problems and hassles.
Not to mention the constant stress of having to re-charge.
Image by miss_millions, licensed under Creative Commons Attribution 2.0 Generic (CC by 2.0).