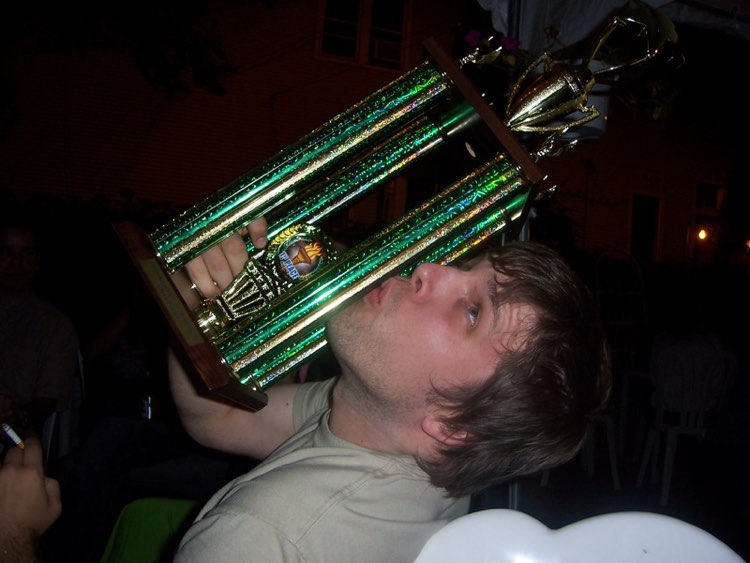 Artists: you shall no longer be screwed!  Over the years, we've written dozens of articles on virtually every legal entanglement musicians face.  So here's your guide to the jungle!
Part I: Do these things before you contact any lawyers.
Once your music starts getting traction, there are some basic things you need to handle.  Even if you have some cash coming in, don't blow it on a lawyer right away.  The lawyer is just going to assign the preliminary chores to some intern.  Do these chores yourself, and save thousands of dollars.
Here are five legal steps you should take care of prior to contacting any attorneys.
Part II: The music manager.
Do you even need a music manager?  That's the focus of this piece.  We could go back-and-forth on that one.  But at a certain level in your career, a great manager can definitely help.
But what makes a 'great manager' so great?
For starters, a great music manager not only vets opportunities, he creates them.  And protects you like a ferocious bulldog in every negotiation.  But sign the wrong management contract, and you could regret it for the rest of your musical career.  There's even something hidden in some management contracts that lawyers called the 'pension clause'.  Sort of like it sounds, it gives a manager a cut of your hit song for life.  And you literally signed it away.
So here's a primer on how to approach any contractual agreement with a would-be manager.
And here's the contract you definitely need to have when signing with a manager.
Read both of those, and you will win.
Part III: Shooting Your Music Video.
Music videos are amazingly fun and incredibly important.  But there are pitfalls, especially if you're doing something ambitious across multiple sets.  So here's every legal detail you need to make everything go smoothly.
Part IV: Playing Live Gigs
If you haven't played live or toured a lot, then you're in for a rough journey.  And here's your first lesson, kid: live gigs are a great way to get screwed!  But this isn't just about getting stiffed or not reading the fine print.  There are so many different types of performances, venues, and situations.
So read this primer on different types of live performance situations.  This includes sample contracts for every single one of them.
Part V: Licensing Your Music In Films.
So you got your music into a film?  Congratulations!  Now here's the bad news: the studio you're working with drafts these contracts every day.  Their lawyers will crush you.  And if it's a Hollywood studio, you're doubly crushed.
So read this guide to learn every legal detail about film soundtrack licensing.  You'll come out alive, and paid.
Part VI: Music Publishing.
There are multi-billion dollar companies that focus only on notes and lyrics.  And if you're a talented songwriter, they will probably want to work with you.
But here's the thing.  Music publishers can make you a lot of money, or, take a lot of money from you.  Ideally, it's both, with an emphasis on the former.  So here's a comprehensive guide to everything you need to know about music publishing, complete with sample contracts.
Part VII: Synchronization Deals
Any type of deal that matches your music with video is called 'synch,' short for 'synchronization'.  So, if your song is being used in a sitcom, news program, or documentary, your music is technically being 'synched' to the action.  It requires a separate license, and can generate a separate stream of income.
So, here's everything you need to know about this potentially lucrative area.
Part VIII: Naming your band and protecting that name!
What's in a band name?
This is one thing you don't want to lose!  But there are millions of bands out there.  Does someone else have exactly the same name as your band?  Are they actively using that name?  Here are all the questions and steps you should be taking to make sure your name is protected.
Part IX: Major label contracts
Ah, the big, juicy, fat major label contract.  It's the scariest of all of them, but they're actually much different than before. And unless you're a massive, established artist, you're probably going to have to sign an all-encompassing, 360-degree deal.
So, here's everything you need to know about NOT getting screwed on 360 degree deals!
Part X: Releasing Cover Videos on YouTube.
Is it legal?  What does it involve?  It's a great way to garner attention, but there some simple legal steps required.  Here's everything you need to know.
Bonus Round

: Stuff you should you never, ever, ever, ever sign (remember: don't sign these!)

There's plenty of debate of what types of agreements make sense for artists.  Major label contracts, management agreements, publishing deals, etc., are all up for debate.  But if you sign one of those agreements, at least know the pros and cons.

In some situations though, it's all, 100% cons.

Like this one. 

Alright!  Now that you have your map to the jungle of music legal entanglements, enjoy your safari!  And, if there are other sticky situations you want us to write about, just let us know.

Be safe out there.  

Your friends at Digital Music News.

Disclaimer: This article is meant as a general legal guide, and a starter outline for musicians.  For specific issues and legal decisions, please contact a practicing attorney with specialty in the music industry.  DMN assumes no legal responsibility for actions taken from this post.

Image by ftzdomino, licensed under Creative Commons Attribution 2.0 (CC by 2.0).