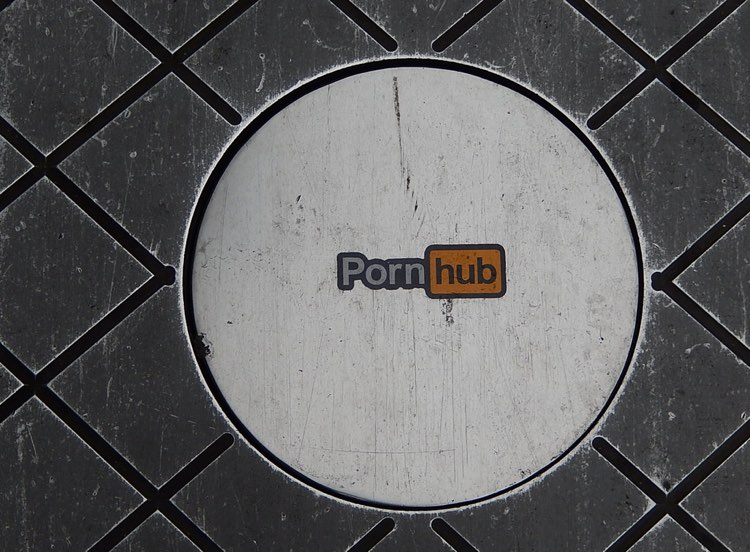 Last week, Pornhub told Digital Music News they weren't starting a record label anymore.  Here's what they forgot to mention.
Your father's music industry is officially dead, which means anyone and everyone can get involved.  That includes the adult industry, which commands huge mindshare on videos but far less on the audio side.  Now, one of the most powerful players in porn just took a giant step into the music business.
Pornhub Records
First, rewind.  About two years ago, Pornhub actually made a huge splash in the music business.  That's when the company announced Pornhub Records, perhaps the most unusual entrant in the recorded music industry decades.
And it made perfect sense.  Already, artists had been tapping the adult site to promote their music, or even debut it.  So a record label made perfect sense.
But for whatever reasons, Pornhub largely shelved those plans.  When we asked why, an executive at the company told Digital Music News that they were still keeping their music plans alive.  What they didn't tell us is that they were producing a full-blown music video.
Introducing Mykki Blanco
The video is for rapper Mykki Blanco, who teamed up with Pornhub and artist Jean Deaux to create 'Loner'.  The video is an attack of rapidly-changing colors and motifs, though it's not adult.  In other words, it's 'Safe for Work,' but there's actually a warning for anyone suffering from epilepsy.
So, it's 'NSFE,' perhaps.  Take a look.
Fashion brand Nicopanda also played a critical role in the production of 'Loner'.  And this is a video that definitely pushes the boundaries of creativity.  You might even get a headache if you watch it too much, but hey.
What This Means for Artists
The video for 'Loner' debuted on Pornhub, then moved to the YouTube.  For Mykki Blanco, that offered a fantastic opportunity to reach a new audience, one that isn't being pitched music videos all day.  Whether porn surfers want a diversion from hardcore videos is another question, though this is a massive, untapped audience.  Let's see how it works out for Mykki.
So how can other artists get involved?   Pornhub vice president Cory Price told DMN that artists can contact the site at [email protected].  Another route is simply creating your own adult film with your music, though that's a crowded space.
That said, the most successful artists and musicians may be creating background music.  After all, porn is just like a movie: the music adds something, but doesn't distract from it.
Down the road, let's see how the music strategy evolves for Pornhub.  It could become a surprisingly powerful promotional vehicle for artists.