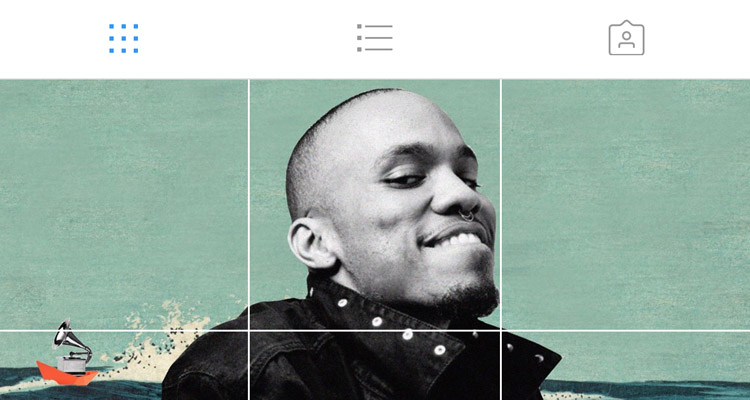 Last week I took part in the (now legendary) Monday Monday songwriter series at The Hotel Cafe.
This series was originally started by Joel Eckels at Room 5 in January of 2013 (after filling the place of the long-running songwriter in the round series). When Room 5 closed down earlier this year and the 2nd Stage at the Hotel Cafe opened, the series moved on over.
Every week about 10 singer/songwriters play 3 songs.  Occasionally there is a house band backing up the songwriters.  This series is more than just a glorified open mic.  Every songwriter is hand picked and the night features some of the best emerging songwriters of Los Angeles.
Some have major publishing deals. Some tour regularly with their own projects.  Others freelance with superstars.  Some were highly ranked contestants (or winners) on the Voice or one of the other shows.  Others are artists on the verge of popping (with heavy-hitting backing).
Oftentimes, the majority of the room is made up of fellow musicians and songwriters checking out the talent and supporting the scene. It's not a very publicized evening as the lineup isn't typically announced until a day or two beforehand – or sometimes not until the night of.
I played 3 new songs I recently wrote for a new funk/soul project I'm launching.
After I hopped off stage and began chatting with people in the room (in between acts), everyone who asked for my name to follow me went the exact same route – straight to Instagram.
A couple years ago, people's first stop was Facebook for the Like. Now it's Instagram for the follow.
Last year's Nielsen survey of 3,000 US music fans found that Instagram users spend more money on music and devote more time listening to music than non-Instagram users.
The average Instagram user spends $269 per year on music versus $152 per year for the general population. Instagram users also spend 30% more time listening to music in a week compared to the general population.
90% of Instagram users stream music and are twice as likely to pay for streaming than the general population. And 39% regularly attend big concerts (as opposed to 23% of general population) and 26% attend small local shows (as opposed to 15% of general population).
So, if you haven't been focusing your efforts on Instagram, it's time to start.
Facebook is a PTA meeting whereas Instagram is a your favorite record shop.
Instagram is the perfect artist platform. It's built around an aesthetic and is all about vibe. To be an effective Instagrammer you need to first understand the etiquette. It is a safe space. Whereas Facebook is for rants and sharing of all sorts of information, Instagram is a much more lean back experience. No one really uses Instagram to just follow their friends, like Facebook. It's for following interests. But, moreover it's about curating a feeling.
That's why it's so important to keep your Instagram feed consistent.
What does that mean? Well, yes, you are a complex person, but when someone visits your Instagram, they're not looking for all of your interests, political beliefs, favorite music, movies, on and on. That's for Facebook. Instagram is for you to give a manicured glimpse of your project. How do you want the world to initially perceive you? What do you want people to feel? The feeling they get visiting your Instagram should be the same feeling they get listening to your music or watching your concert. Keep it consistent.
I can't tell you exactly what to post, because part of what makes Instagram special is that each profile has a unique vibe and character (just like music). But I can give you a few hard and fast rules:
1) Show Your Face
Go check your Instagram profile. I bet you the photos where you're showing your face get more likes and comments than the ones where you're not. People want to get to know YOU. How do they know that the photo you posted of the venue wasn't just ripped from the Internet? Because you're in it. That personalizes the photo.
2) Create a Theme
Check out @anderson._paak, @rachelplatten @boniver @gavinturek @itsmevox @adele
All are drastically different artists. All have amazing Instagrams which perfectly represent them as artists. By visiting their profile you get a feel and sense of what kind of artist they are without even listening to the music.
3) Videos Do Well
Post some acoustic videos and music videos. Make sure you are posting at least one video every 10 photos or so. And make sure the videos have your music in it. If you'er performing, even better. This is how people are sampling your music initially. Vlog type things do really well. Don't forget about the Story feature. You should be posting a photo/video a day and utilizing the Story feature at least a few times a week.
4) Keep It Regular
Try to post every day. Or at least 3 times a week. Don't wait 3 weeks and then dump 5 all at once.There are apps where you can cue up a bunch of photos to post automatically so you don't have to worry about manually posting every day. Be a regular, welcomed presence in people's feeds.
The artists that do well on Instagram are the ones who understand the etiquette and know how to represent their aesthetic in an appealing manner. Note that chart popularity doesn't directly translate to Instagram popularity. Now that it's proven that the audience spends money on music, it's worth it to put some effort into improving your Instagram game.