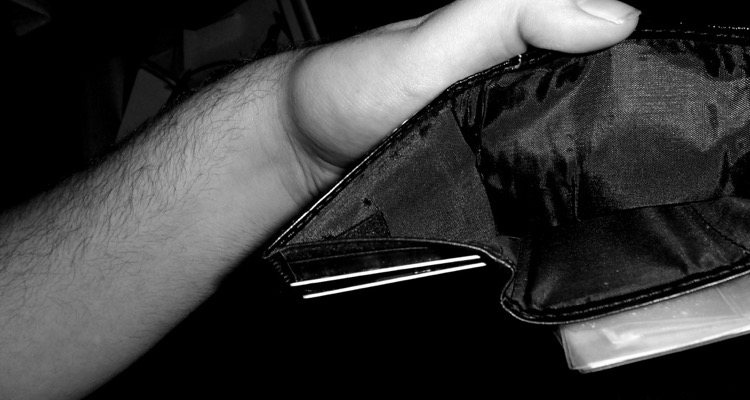 It's not that YouTube won't help to you build an audience (it will).  But it definitely shouldn't be your long-term focus as an artist (unless you like being broke).  Here's the data that proves why.
So the music industry keeps talking about something called the 'value gap'.  What it refers to is the massive difference between the money that gets paid by YouTube versus other streaming platforms.  Basically, YouTube pays the music industry (and its artists) a fraction of what other streaming platforms like Pandora and Spotify pay, for the same amount of listening.
+ Music Labels Say YouTube Is Flat-Out Lying About Its $1 Billion Payout
So, 'fan A' streaming 10,000 songs on YouTube is worth just a fraction of that exact same user on Pandora.  Which is why the music industry basically hates YouTube.
But how different, exactly?  THIS different.
Here's the average revenue received by the music industry per user, per year in 2016: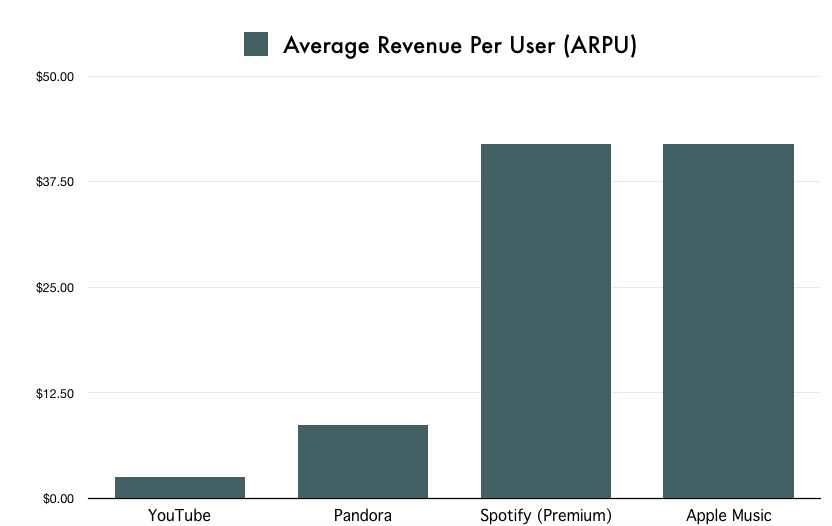 The data comes from MusicWatch, a music industry research group that's been focusing on monetization issues.
In industry-speak, 'ARPU' refers to the amount of money that flows back to the music industry per user, per year.  Here's the quick look again:
YouTube: $2.50

Pandora: $8.75

Spotify (Premium): $42

Apple Music: $42
Boil this down to the artist level, and there's a reason why your YouTube checks are insultingly low (if you're getting anything at all).
YouTube's payouts are uniformly, undeniably, the absolute f–king worst across the entire music industry!
We asked Russ Crupnick, chief researcher at MusicWatch, to break down some of these stats.  Here's what he told us, based on a top-level payout of $1 billion in revenues (which is what the video giant claims to have paid the industry over the past 12 months).
"Based on numbers presented by the RIAA, our estimate is that about 30 percent of YouTube revenue filters to the US, or roughly $300M. If first half trends hold up, US streaming revenues will be in the neighborhood of $3.5B, meaning YouTube contributes almost nine percent of revenues. With that 120M user base, ARPU (average revenue per user) is about $2.50 per music listener."
Contrast that with Pandora:
"Through Q3 2016 Pandora reported $522M in content acquisition costs. At that run rate the total 2016 expense will be roughly $700M. With 80M active users, Pandora's industry ARPU is $8.75, or 3.5 times higher."
And finally, Spotify Premium and Apple Music.
"For the paid streaming services it will be approximately $42 per user. If you take $120 per year for the sub, times 70% to stakeholders,  that yields $84. We divide by two to get $42 because of account sharing – two users per account. The $42 is a bit high because some people have student or family plans that are discounted, but it's a fair estimate."
Any questions?