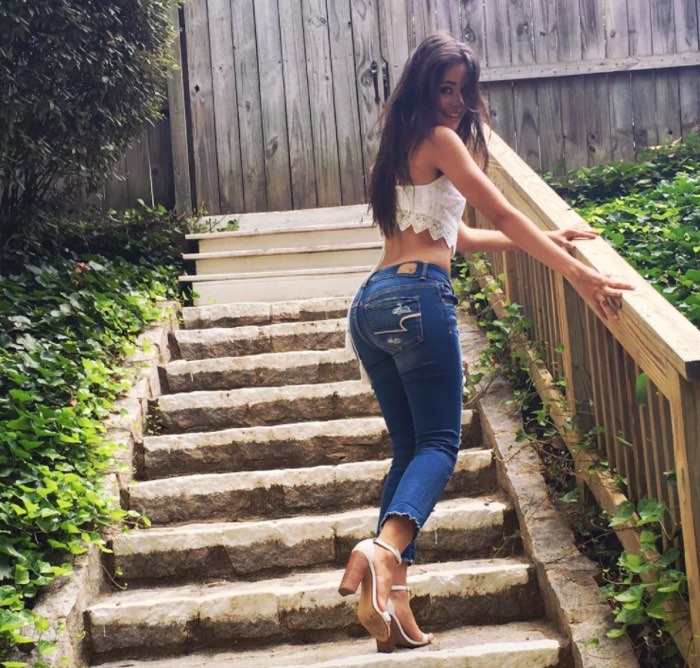 The stunning singer is officially leaving Fifth Harmony. Now, Pornhub is offering millions to lure the Camila Cabello into porn, according to reports. But is that a good career move?
We've been reporting on Pornhub's aggressive moves into the music industry for months. Now, the company is taking things to an entirely new level.
According to details confirmed to Digital Music News this morning, Pornhub is now offering millions to lure singer Camila Cabello.  The deal would likely include multiple films shot exclusively for Pornhub, as well as other roles.  That includes a marquee celebrity role, designed to attract even more viewers to the top-ranked site.
The offer was subsequently tweeted out by Pornhub to Camila Cabello's Twitter handle.  "Need a new job @camilacabello97?" the tweet implored.
The offer — which is dead serious — follows a confirmed departure from Fifth Harmony.  "After four and a half years of being together, we have been informed via her representatives that Camila has decided to leave Fifth Harmony," the remaining members issued in a statement.
"We wish her well."
+ Pornhub's New Christmas Ad Will Change 'Silent Night' Forever
All of which makes Camila Cabello the hottest free agent on the market.  As for Pornhub, the acquisition of a star like Cabello would bolster a growth strategy that involves high-profile celebrities.  That includes Mia Khalifa, the controversial adult actress that has generated hundreds of millions for the site.  The only difference is that Camila is already famous, outside of adult film.
So far, no response from Camila Cabello's camp.  That said, a lower-profile deal involving a 'leaked sex tape' could also be part of the approach.  Of course, that 'tape' would exclusively surface on Pornhub (go figure).
Good career move?
The offer raises the prickly question of whether this would hurt or help Camila Cabello's career.  Currently, musicians and artists have extremely hesitant to embrace adult audiences, for fear of harming their images.  Others, including Kim Kardashian, have strategically used pornography and nudity to reap hundreds of millions in profit.
And, successfully built a broader celebrity profile.  Even stars like Kanye West are benefitting from a sex tape from ten years ago.
Enter Pornhub, which is aggressively trying to de-stigmatize pornography.  And, get a lot more people surfing.  Just recently, the company released a comical, high-budget advertisement for its premium tier.  The ad depicted lonesome holiday stragglers taking solace in premium porn clips.
The ad, first reported here, generated more than one million views in a day.
Other music endeavors
But this isn't all about skin.  Just last month, the porn giant produced its first music video with Mykki Blanco.  Similar to the Christmas ad, the Blanco video wasn't about pornography.  And Pornhub also hosted an indie music showcase in Miami, one that was all about the music and art.
Then again, who are we kidding?  Pornhub's latest offer to Camila Cabello probably goes a little bit beyond a simple music video.  But that's just the impression we get.