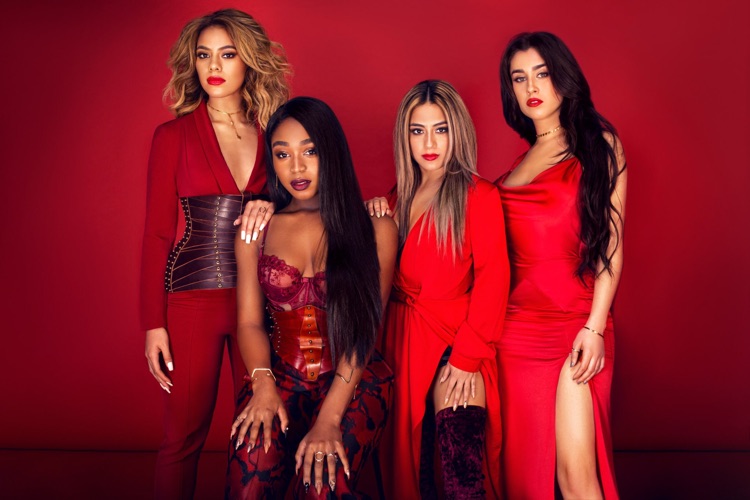 Guess Fifth Harmony didn't need 'the bitch' after all!  The group just inked the
biggest music industry deal of this year

with Sony.  And they did it without Camila Cabello.

Maybe Camila Cabello should take that Pornhub offer after all.  Because the bridge back to Fifth Harmony is officially burned.. for good.

Just today, the group announced a massive, multi-million deal with Epic Records, part of Sony Music Entertainment.

+ Pornhub Offering Millions for Ex-Fifth Harmony Singer Camila Cabello

That means hundreds of thousands of dollars in upfront cash, to be divided four ways instead of five.  See how that works?  And to celebrate, remaining members Ally Brooke, Normani Kordei, Dinah Jane and Lauren Jauregui took a special photoshoot to commemorate their new future.

And, well… stuff their success in Camila's face.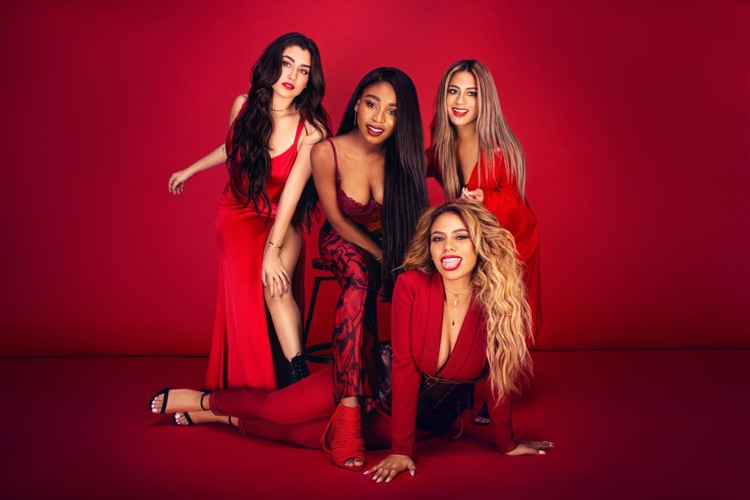 The sultry picture above, decked in red, was blasted on Twitter in celebratory fashion.  'Twenty seventeen bitches!' the post blasted.  That was complemented by the more serious image (top), with the group's social network accounts plastered with the new pics.
Effectively, that represents two major industry hurdles conquered by this group.  The first was the 'curse' that seems to crush almost every reality show winner (or near-winner).  Now, after conquering those odds and 'surviving' X Factor, this foursome is proving you can also survive the departure of a major star.
Meanwhile, 'that bitch' Camila Cabello is moving forward with her own solo career.  Undoubtedly, the remaining Fifth Harmony foursome is wishing her the worst: the group claims Cabello 'blind-sided' the group by abruptly leaving in late December.  That is, 6 days before Christmas and right before a major, high stakes performance.
Before they could react, the remaining members of Fifth Harmony were getting blasted with questions from media sources — many of whom were learning the news at the same time.  All of which makes Epic's decision to renew their option a sweet stab of revenge, and the beginning of some serious competition ahead.
Details of the Sony Music Entertainment deal.
The new deal is a multi-album, multi-million dollar contract with the smaller Fifth Harmony.  And Sony Music is now gunning to propel this group into mega-stardom.  Already, the slimmed-down foursome is in the studio with plans for a 2017 album release.  And mega-hit singles are a major part of the game plan.  That could be followed by a massive worldwide tour, on a scale not yet seen from this group.
Also winning big is Syco owner Simon Cowell, the brains behind X Factor who retains contractual control over the group.
Camila Officially Goes Solo.
Meanwhile, Camila Cabello is aggressively moving forward with her solo career.  Ripping a page out of the old Timberlake playbook, Cabello is already running from her former group.  And, recording with mega-stars like Shawn Mendes and Machine Gun Kelly.
The result will be an all-out war between Cabello and her former teammates, with both battling for chart positions.  And, fan loyalties.
Pornhub Offer Still Stands.
Separately, mega-porn destination Pornhub is still 'extending' tens of millions for an exclusive Cabello contract.  That drew huge reactions last month, but hey — these guys know a star when they see one.  Nothing wrong with making some cash, especially when you're hot.
More details ahead.