Mick Jagger.
Number of Kids: 8
With actress Marcia Hunt:
Karis Hunt Jagger (born 1970)
With Bianca Jagger:
Jade Sheena Jezebel Jagger (1971)
With (first wife) Jerry Hall:
Elizabeth 'Lizzie' Scarlett Jagger (1984)
James Leroy Augustin Jagger (1985)
Georgia May Ayeesha Jagger (1992)
Gabriel Luke Beauregard Jagger (1997)
With Luciana Gimenez Morad:
Lucas Maurice Morad Jagger (1999)
With Melanie Hamrick:
Deveraux Octavian Basil Jagger (2016)
+ Mick Jagger: Asshole for Having a Child at 73?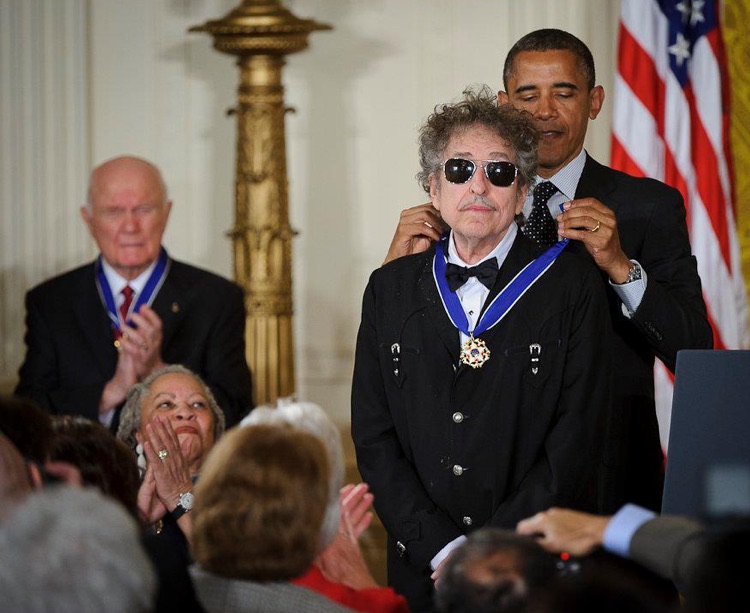 Bob Dylan.
Number of Kids: 6
With first wife Sara Lownds:
Jesse Byron Dylan (born 1966)
Anna Lea (1967)
Samuel Isaac Abraham (1968)
Jakob Luke (1969)
with second wife Carolyn Dennis:
Desiree Gabrielle Dennis-Dylan (1986)
Dylan also adopted Maria Dylan in 1961 from Lownds.
Willie Nelson
Number of Kids: 7
With first-wife Martha Matthews:
Lana Nelson (born 1953)
Susie Nelson (1956)
Billy (1958, died 1991)
With third wife Connie Koepke:
Paula Carlene Nelson (1959)
Amy Lee Nelson (1973)
With fourth wife Annie D'Angelo:
Lucas Autry Nelson (1988)
Jacob Micah Nelson (1990)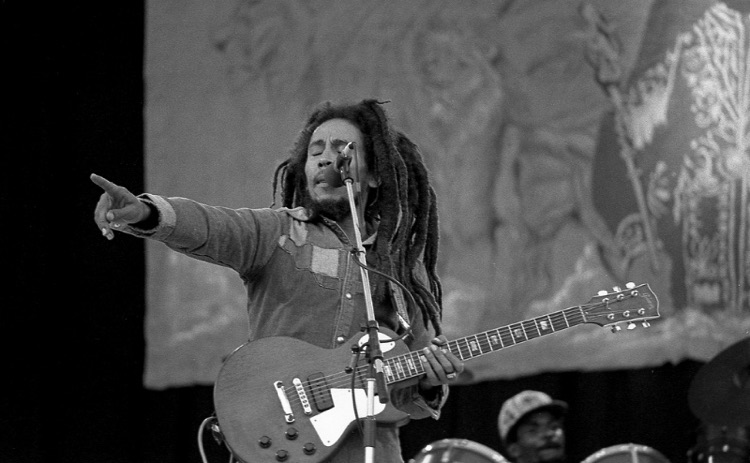 Bob Marley
Number of Kids: 11
With wife Alpharita Constantia "Rita" Anderson
Cedelia Marley (born 1967)
David "Ziggy" Marley (1968)
Stephen Marley (1972)
With Pat Williams:
With Janet Hunt:
With Janet Bowen:
With Lucy Pounder:
With Anita Belnavis
With Cindy Breakspeare
Marley also adopted Rita's child Sharon (born 1964 from a previous marriage) and Stephanie (born 1974 in an extramarital affair).
Sting
Number of Kids: 6
With first wife Frances Tomelty:
Joe Sumner (born 1976)
Fuschia Katherine "Kate" Sumner (1982)
With second wife Trudie Styler:
Brigitte Michael "Mickey" Sumner (1984)
Jake Sumner (1985)
Eliot Pauline "Coco" Sumner (1990)
Giacomo Luke Sumner (1995)
Billy Ray Cyrus
Number of Kids: 6
With Kristin Luckey:
Christopher Cody Cyrus (born 1992)
With wife Leticia "Tish" Finley Cyrus:
Destiny Hope "Miley" Cyrus (1992)
Braison Chance Cyrus (1994)
Noah Lindsey Cyrus (2000)
Additionally, Cyrus adopted Finley's children: Brandi (born 1987) and Trace Cyrus (1989).
Rod Stewart
Number of Kids: 8
With Susannah Boffey:
Sarah Streeter (born 1963, given up for adoption)
With first wife Alana Hamilton:
Kimberley Alana Stewart (1979)
Sean Roderick Stewart (1980)
With Kelly Emberg:
With second wife Rachel Hunter:
Renee Cecili Stewart (1992)
Liam McAllister Stewart (1994)
With third wife Penny Lancaster-Stewart:
Alastair Wallace Stewart (2005)
Aiden Patrick Stewart (2011)
T.I.
Number of Kids: 7
With ex-wife Lashon Dixon:
Messiah Ya' Majesty (2000)
Domani Uriah (2001)
With Ms. Niko:
With Tameka "Tiny" Cottle:
Clifford "King" Joseph (2004)
Major Philant (2008)
Heiress Harris (2016)
T.I. is the stepfather to Cottle's daughter, Zonnique Jailee Pullins (born 1996).
Don Ho
Number of Kids: 10
With first wife Melvamay Kolokea Wong:
Don Jr.
Lei
Dondi
Dori
Dwight
Hoku
Kea
Kaimana
Kealii
Dayna.
Lauryn Hill
Number of Kids: 6
With partner Rohan Marley:
Zion David (born 1997)
Selah Louise (1998)
Joshua Omaru (2001)
John Nesta (2002)
Sarah (2008)
Father unknown:
DMX
Number of Kids: 15
The rapper confirmed that he has fathered 15 children with a large number of women.  When asked to name his children, the rapper admitted that he could not.  DMX has declared bankruptcy amidst massive child support debt, which at one point soared to $400,000.
In 2016, DMX fathered Exodus Simmons with Desiree Lindstrom.
The rapper fathered Xavier, Tocoma, Shawn, and Praise with ex-wife Tashera Simmons.  An additional 10 were born to other mothers, a major complaint leading to DMX's divorce with Tashera.
Flava Flav
Number of Kids: 6
With first wife Karen Ross:
With second wife Angie Parker:
With girlfriend Elizabeth Trujillo:
Master P
Number of Kids: 9
Percy "Lil Romeo" (born 1989)
Vercy (1991)
Tytyana (1992)
Veno (1992)
Inty (1993)
Hercy (1996)
Cymphonique (1996)
Itali (1999)
Mercy (2003)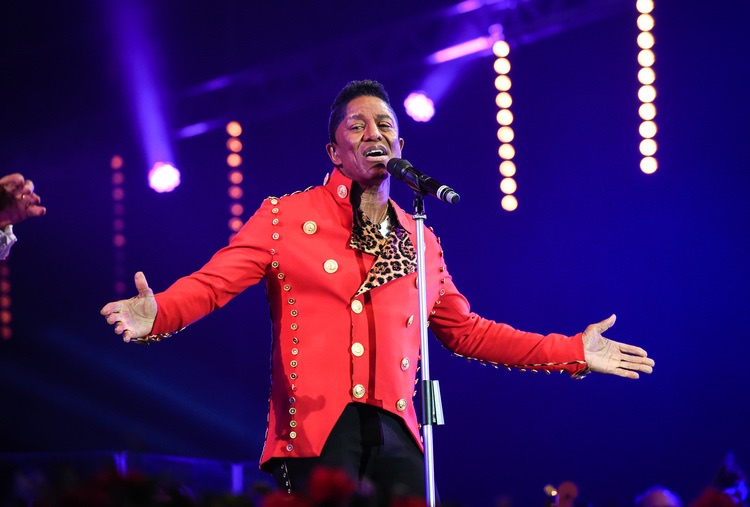 Jermaine Jackson
Number of kids: 8+
With first wife Hazel Gordy:
Jermaine La Jaune "Jay" (born 1977)
Autumn Joi (1978)
Jaimy Jermaine (1987)
With Margaret Maldonado:
Jeremy (1986)
Jourdynn (1989)
With an unknown woman:
With Alejandra Oaziaza:
Jaafar Jeremiah (1996)
Jermajesty (2000)
Plus, Jermaine Jackson is believed to have adopted Donte Jackson, birthed by Oaziaza and his brother, Randy Jackson.
Ginuwine
Number of kids: 8+
With rapper Solé:
Story Lumpkin (2001)
Dream Sarae (2002)
Adopted previous children (conceived by Solé):
De'jan (1992)
Cypress (1995)
from previous women (unidentified):
Elgin, Jr. (1992)
Kayah
Ginel
Additionally, there appear to be two more children on the list, which we could not identify.  In a recent interview, Ginuwine admitted to having 8 children, but did a photo shoot with 9 children in the photo.
Joe Jackson
Number of kids: 11
With wife Katherine Jackson:
Maureen Reillette "Rebbie" Jackson (born 1950)
Sigmund Esco "Jackie" Jackson (1951)
Tariano Adaryll "Tito" Jackson (1953)
Jermaine La Jaune Jackson (1954)
La Toya Jackson (1956)
Marlon Jackson (1957)
Brandon Jackson (1957, died at birth)
Michael Joseph Jackson (1958)
Steven Randall "Randy" Jackson (1961)
Janet Damita Jo Jackson (1966)
Shawty Lo
Number of kids: 11
Shawty Lo (RIP) has 11 children from 10 different women.  There are nine girls, and two boys.  As for all the names… well.   Like DMX, we're not even sure Shawty Lo knows them all!
The rapper, who died last year, was slated to have a reality show on Oxygen called 'All My Babies' Mamas'.  The show never went forward.
The rapper had his first child at 17.  He died at age 40.
Ol' Dirty Bastard (ODB)
Number of Kids: 13
One of rap's most colorful characters, Ol' Dirty Bastard fathered an insane 13 kids before passing away at 36.  The rapper, born in 1969 in Brooklyn, started having children as a teenager.  Ultimately, the rapper had fathered children with 11 different women, many of whom remain unidentified.
Three of those children were fathered with Icelene Jones.  In 1997, ODB (real name: Russell Tyrone Jones) was arrested for not paying $35,000 in child support.
ODB's first son, 'Young Dirty Bastard,' has spoken of creating a film to commemorate his father's legacy.  "He was a black superhero," YDB said.