His legacy and message remains stronger than ever.  Here are some of his most inspirational and powerful Martin Luther King Jr. quotes.  All are accompanied by images of the Reverend, mostly during the 1960s Civil Rights Movement.
"The ultimate measure of a man is not where he stands in moments of comfort and convenience, but where he stands at times of challenge and controversy."
"Love is the only force capable of transforming an enemy into a friend."
"I have a dream that my four little children will one day live in a nation where they will not be judged by the color of their skin, but by the content of their character."
"The time is always right to do what is right."
"I refuse to accept the view that mankind is so tragically bound to the starless midnight of racism and war that the bright daybreak of peace and brotherhood can never become a reality.  I believe that unarmed truth and unconditional love will have the final word."
"Injustice anywhere is a threat to justice everywhere."
"Our lives begin and end the day we become silent about things that matter."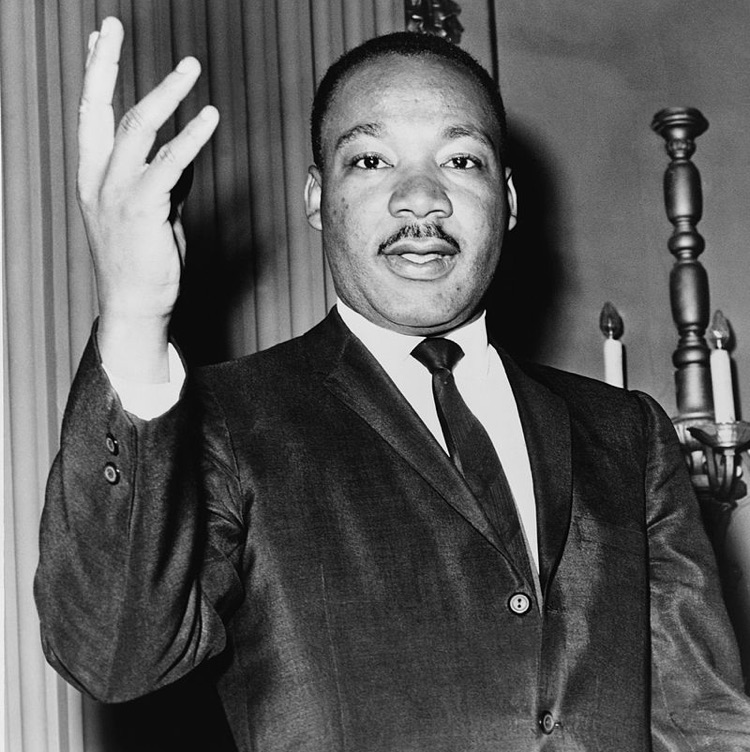 "Whatever affects one directly, affects all indirectly.  I can never be what I ought to be until you are what you ought to be.   This is the interrelated structure of reality."
"The function on education is to teach one to think intensively and to think critically.  Intelligence plus character — that is the true goal of education."
"I say to you today, my friends, so even though we face the difficulties of today and tomorrow, I still have a dream. It is a dream deeply rooted in the American dream.  I have a dream that one day this nation will rise up and live out the true meaning of its creed: 'We hold these truths to be self-evident: that all men are created equal.'"
Please add additional inspiration quotes below if you'd like.  We hope they've been inspiration, not just to musicians and industry professional, but anyone happening to view this page.