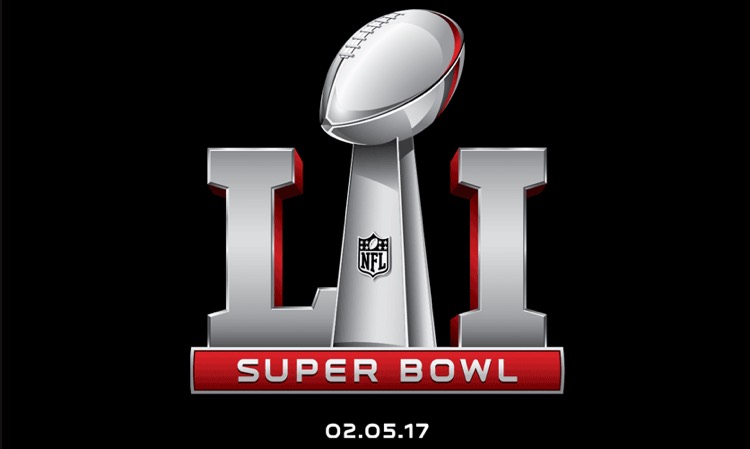 Who's playing (music) at Super Bowl LI? It's a surprisingly lengthy list.
Super Bowl LI is happening February 5th, 2017 at NRG Stadium (and broadcast on Fox in the US).  For those just tuning into the NFL season, the match-up will feature the New England Patriots (AFC) vs. the Atlanta Falcons (NFC).
But who's playing the music?
Here's everyone confirmed to play before, during, and after.
I. Pre-Game.
'Art After Dark' pre-party at 'Club Nomadic'
Friday, February 3rd.
Sponsored by 'Lifewtr,' a new bottled water from Pepsi.
Performers: Bruno Mars, DJ Khaled
Tickets: Sold Out.
On Location Experiences (OLE) Pre-Game Party
Right before the Super Bowl on Sunday, February 5th.
Lady Antebellum, O.A.R., and Tyler Farr.
Champions Club, NRG Center, Houston.
(Expensive) tickets here.
II. National Anthem
(previous National Anthem performers at the Super Bowl include Lady Gaga, Billy Joel, Beyonce, Garth Brooks and Whitney Houston.)
III. Halftime Show
Officially called the 'Pepsi Zero Sugar Super Bowl LI Halftime Show'
Lady Gaga, featured artist.
Tony Bennet, lead-in artist.
Lady Gaga will not be accompanied by other musical guests, a break with tradition.  Of course, background musicians and dancers will be part of the action.  Choreography will be by Richy Jackson.
The choice of Lady Gaga attracted controversy in light of the election of Donald Trump to the Presidency.  Gaga was adamantly opposed to Trump leading up to the election.  After her announcement to Super Bowl LI, a report noted that Lady Gaga was expressly prohibited from even mentioning Donald Trump's name.  The NFL refuted that report has fabricated, and a distraction.
IV. Advertisements.
Saving the juiciest for last!  Big thanks to AdAdage for helping with the details here.  
The average cost for a 30 second commercial spot during Super Bowl LI is $5.02 million.  Here are the spots we know about so far!  We'll add more as the event approaches.
Quick note: every ad will feature some form of music, though these are the spots featuring celebrity musicians or composers.
Lexus, 'Man and Machine'
Featuring music by Sia, specifically the track 'Move Your Body'
Plus, dancing by Lil Buck, narration by Minnie Driver.
Airing during the 2nd quarter.
Audi, 'The Commander'
Will feature David Bowie's 'Starman'.
Check out the spot here.
Bai Brands
Featuring Justin Timberlake, Bai's 'chief flavor officer'.  We're not sure of the music (if any) performed by Timberlake yet.
Lifewtr (Pepsi)
The ad is called, "Inspiration Drops," and features Pepsi's new bottled water.
Features John Legend's, 'Love Me Now'
TurboTax
This might include a role by DJ Khaled, probably not playing.  Stay tuned.