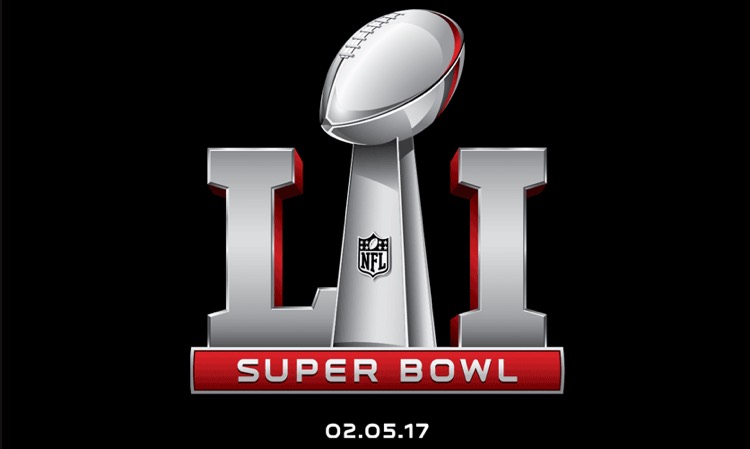 Super Bowl LI is happening this weekend.  Here's every ad (and its music).
Please note: a lot of these are teasers ahead of the actual broadcast on Super Sunday! We'll update if we get the full-blown versions. Thanks to both iSpot.tv and Advertising Age for assistance compiling this.
+ Super Bowl LI: A Complete List of Musical Performers
Lexus, 'Man and Machine'
Featuring music by Sia, specifically the track 'Move Your Body'
Plus, dancing by Lil Buck, narration by Minnie Driver.
Airing during the 2nd quarter.
Audi, 'The Commander'
Features David Bowie's 'Starman'.
Ford (featuring music by Nina Simone).
Features actor Bryan Cranston.
Titled, 'Go Further'
Music by Nina Simone
Mercedes-Benz
'Easy Driver'
Features 'Born to Be Wild' by Steppenwolf
Peter Fonda, Dale Dickey
SquareSpace
The struggle to evolve, featuring John Malkovich!
Bai (featuring Justin Timberlake).
Title of the ad is, 'Crackling Fire'
Pepsi (featuring Lady Gaga)
This is the countdown teaser to Pepsi's full-blown Halftime sponsorship (featuring Lady Gaga), plus (we're assuming) full-blown ads as well.
Lifewtr (Pepsi)
The ad is called, "Inspiration Drops," and features Pepsi's new bottled water.
Features John Legend's, 'Love Me Now'
Here's a quick preview…
Wendy's
'Cold Storage'
Features 'Cold as Ice' by Foreigner
Wix
Featuring Jason Statham and Gal Godot.
Pretty cool music!
Honda
'Believe In Yourself' featuring Steve Carell
Budweiser
'Born the Hard Way'
This is a really short teaser!
No major musicians will featured (that we know of).
GoDaddy
Mr. Clean
Tide
'Gronk's Cleaners Discounts'
Skittles
TurboTax
'Humpty Fall'
We heard about a role by DJ Khaled, though nothing confirmed yet.  Here's the spot preview published so far.
Intel
Kia
'Run'
Features Melissa McCarthy
No music (at least in this preview)
Snickers
Featuring Adam Driver
Snickers promises 'a live Super Bowl Commercial'
Here's the quick preview!
And now, some fun facts about Super Bowl LI ads.
The average cost for a 30 second commercial spot during Super Bowl LI is $5.02 million.
Musicians typically play the Halftime Show for free.  That has drawn controversy, though the NFL points to increased sales, exposure, and sponsorships resulting from performances.  Lady Gaga may be drawing a massive check from Pepsi for the upcoming Super Bowl LI.
Super Bowl LI is the first to be offered in virtual reality.